LeBron James has taken on Muhammad Ali's mantle in terms of his willingness to speak out about the "social issues of our time," according to San Antonio Spurs head coach Gregg Popovich.
Ali was a controversial figure, announcing his conversion to Islam and name-change after an upset title win over Sonny Liston, then refusing to enter the draft for the Vietnam War and publicly speaking about racism in the United States.
Popovich drew parallels between the four-time NBA champion to the heavyweight boxing legend and their ability to transcend sport. And Popovich thinks James will be an "iconic figure."
"Nobody can be what Muhammad Ali was as far as sport is concerned," the five-time NBA title-winning coach told reporters before the Spurs' victory over James' Los Angeles Lakers on Thursday.
"But in that same genre, I am so proud of this guy and so pleased for him that from the time he came in (to the league) as a teenager, to see his development now – basketball? Sure, fine – but as a human being, as a citizen, as someone who looks at the social issues of our time and is willing to speak out about them, he doesn't do it with hate."
The Spurs' victory came a day after rioters stormed the US Capitol on Wednesday to protest Joe Biden's Electoral College victory.
Five people have died as a result of Wednesday's insurrection. The latest death is Officer Brian D. Sicknick of the US Capitol Police died "due to injuries sustained while on-duty" at the protest.
Popovich, who has long spoken up against racial inequality, called out the "blatant" racism that was on display in Washington on Wednesday.
"It laid bare the blatant, dangerous, debilitating racism that is our country's sin and has plagued us all these years. There can't be a better, obvious example of a system that is not fair as far as justice and equal rights are concerned and protection of citizens.
"It was just right in your face. And anybody that can ignore that is a shameful individual in my opinion."
READ: Sports world sees two Americas in policing of DC riot and Black Lives Matter protests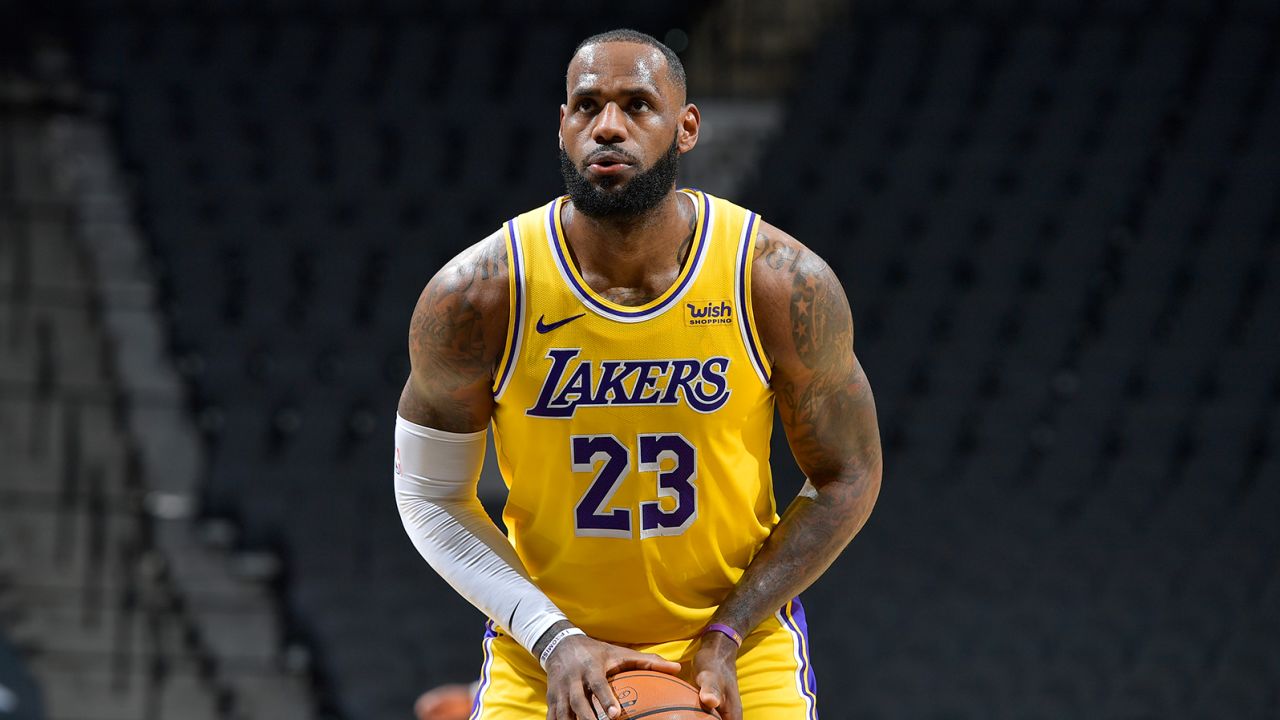 'Shameful'
In the aftermath of Wednesday's riot, players and coaches across American sports leagues voiced their concerns about what they witnessed in Washington.
For James, who has long been a champion for racial equality and social justice, the country is taking a "step forward" by electing Joe Biden as the new US President in November. However, the events in Washington were a "direct correlation of the President that's in the seat right now of his actions, and his beliefs, and his wishes," added James referring to Donald Trump.
"He cares about nobody besides himself. Nobody. Absolutely nobody," the 36-year-old told the media.
"He doesn't care about this country. He doesn't care about his family. He doesn't care about anybody besides himself. Those events were because of him.
"But the one thing you can't get back in life is time [the last four years] …How do we recoup that? For me, I'm not only an inspiration or a leader of Black America. I want to be an inspirational leader of all races because I only preach positive stuff, but I also preach what's right."
Trump conceded publicly for the first time Thursday that he will not serve a second term, stopping short of congratulating President-elect Biden but acknowledging a transfer of power is now underway.
In a video released more than 24 hours after Wednesday's riot, Trump called for "healing and reconciliation" and said the country must move forward.
Delivered in monotone and read from a teleprompter, Trump's remarks bore little resemblance to those in the Wednesday spot, in which he told his rioting supporters, "We love you."
In the aftermath of George Floyd's death and Jacob Blake shooting, NBA players showed their ability to lead the narrative in the absence of leadership from politicians and leaders.
Many critics argue politics and sport don't mix, but James promised he's not going to talk about political and societal issues.
"We don't get anything back for what we've given to this country besides a slap in the face. They're going to say, OK, shut up and dribble, which I've heard numerous times, but I'm never going to do that.
Visit CNN.com/sport for more news, features, and videos
"Yesterday was just very shameful. And not just embarrassing to us as the example. I grew up knowing that America was the land of the free and home of the brave, and we set the example for all these other countries in the world of how to run things and how to be great and how to maneuver and change the world and things of that nature.
"And yesterday we looked like a third-, fourth-, fifth-world country. It's just very embarrassing. I hope we can be better."