"He was an animal. He raped me that night – I thought I would just have to dance."
Daina Dias was a teenager working as a bar dancer in Goa, India, when her manager told her to go to a man's house to entertain him.
Dias said she didn't bother reporting the attack to police – as a transgender woman, officers wouldn't have taken her seriously anyway, she said.
Now 36, Dias is a trans rights activist and founder of trans welfare group, Wajood. She is also a member of several government and non-government bodies that advise on the issue.
According to a survey of nearly 5,000 transgender people by the National AIDS Control Organization in 2014-15, one fifth said they had experienced sexual violence in the past 12 months. But activists like Dias say India's rape laws make it almost impossible for transgender people to get justice, because they define perpetrators as men and victims as women.
India has imposed tougher penalties for rape in recent years, after a series of sickening attacks on women and girls prompted nationwide protests. But activists say not enough is being done to protect other genders.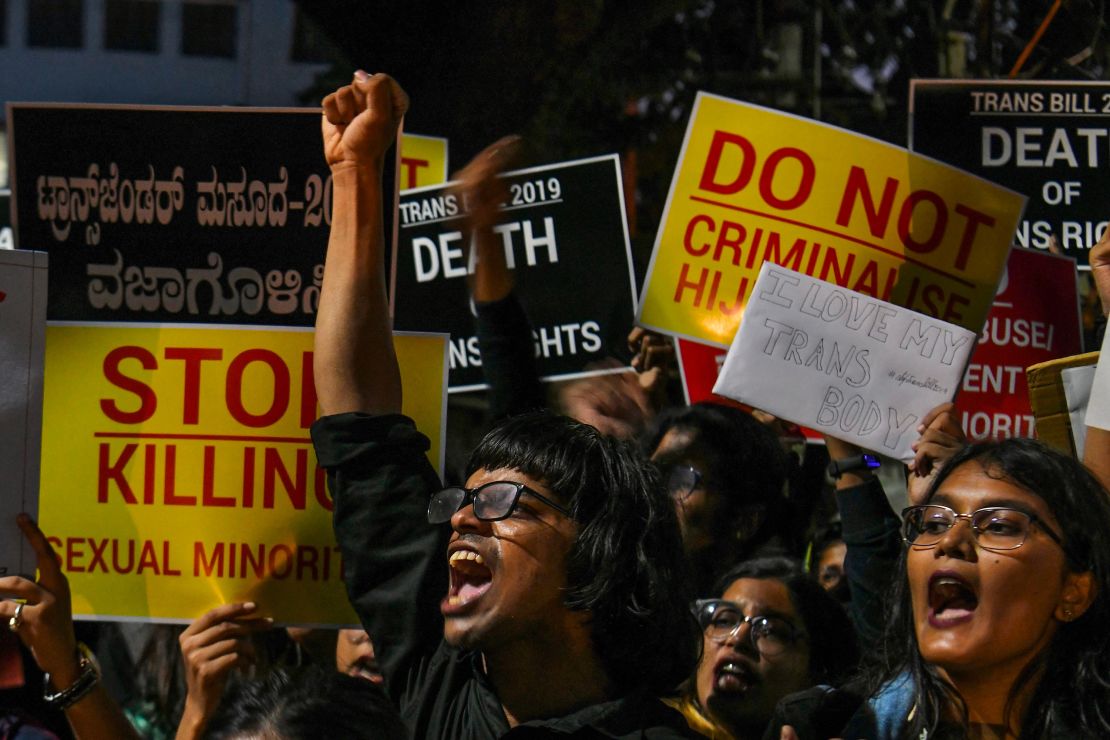 Offenses against transgender people are punishable under the Transgender Persons (Protection of Rights) Act 2019. For example, the punishment for the physical and sexual abuse of transgender people is a minimum of six months and a maximum of two years in prison with a fine.
However, men found guilty of raping a woman are sentenced to a minimum of 10 years in prison, which may be extended to life. The death penalty can also be imposed in cases where the woman is left in a vegetative state, for repeat offenders, or the rape of a girl under the age of 12.
Activists say lighter sentences make transgender people more vulnerable to attack, by sending a message to society that their lives aren't worth protecting. "The huge discrepancy in rape laws and the punishment for sexually assaulting a transgender person is just another way of showing that our lives don't matter," said Swati Bidhan Baruah, one of India's first transgender judges.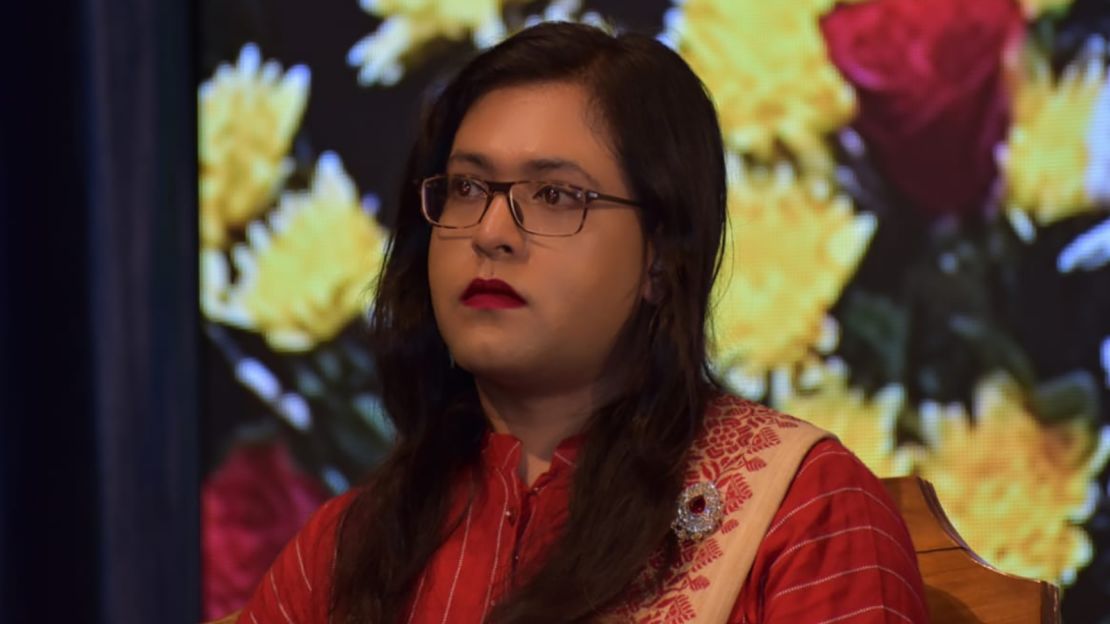 In October, India's Supreme Court heard a petition seeking equal punishment for sexual crimes – including rape, assault and harassment – against transgender victims. The court sought a response to the petition from India's Ministry of Law and Justice and the Ministry of Social Justice and Empowerment, but the government is yet to comment.
The evolution of India's rape laws
The offense of rape has existed in India since the Penal Code was first drafted in 1860. Since then, the Indian Evidence Act has been amended to improve the procedure for litigating rape cases in favor of the victim.
For example, in 1983 the law was amended so that courts presume a woman is telling the truth when she says there was no consent. However, it is only in the past decade that rape laws have been changed to redefine what constitutes rape and strengthen punishments.
That change came after the gang rape of a medical student in Delhi on December 16, 2012. Days after the attack, a high-profile committee was formed to suggest changes to India's rape laws.
The Justice Verma Committee made a number of recommendations, including widening the definition of rape to include anal and oral penetration by any object. It also advised stricter punishments for repeat offenders, gang rape, and fatal attacks.
The report also said laws should be extended to include sexual crimes against victims who aren't women. "Since the possibility of sexual assault on men, as well as homosexual, transgender and transsexual rape, is a reality the provisions have to be cognizant of the same," the report said.
However, gender neutrality wasn't included in the final bill that became the Criminal Law (Amendment) Act 2013. Judge Baruah said that was because very little consideration was given to how the law affects transgender people.
"The debate on gender neutrality was limited to the binary of male and female and whether or not a man can be a victim of rape … there was no consideration given to transgender victims at the time," Baruah said.
Women's rights activists had argued against making the law gender neutral for victims and perpetrators, fearing it could make women more vulnerable.
"We were not against making the victim gender neutral … but blanket gender neutrality would allow men to take revenge by filing a counter complaint," said Seema Kushwaha, the lawyer who represented the victim's family in the Delhi gang rape case.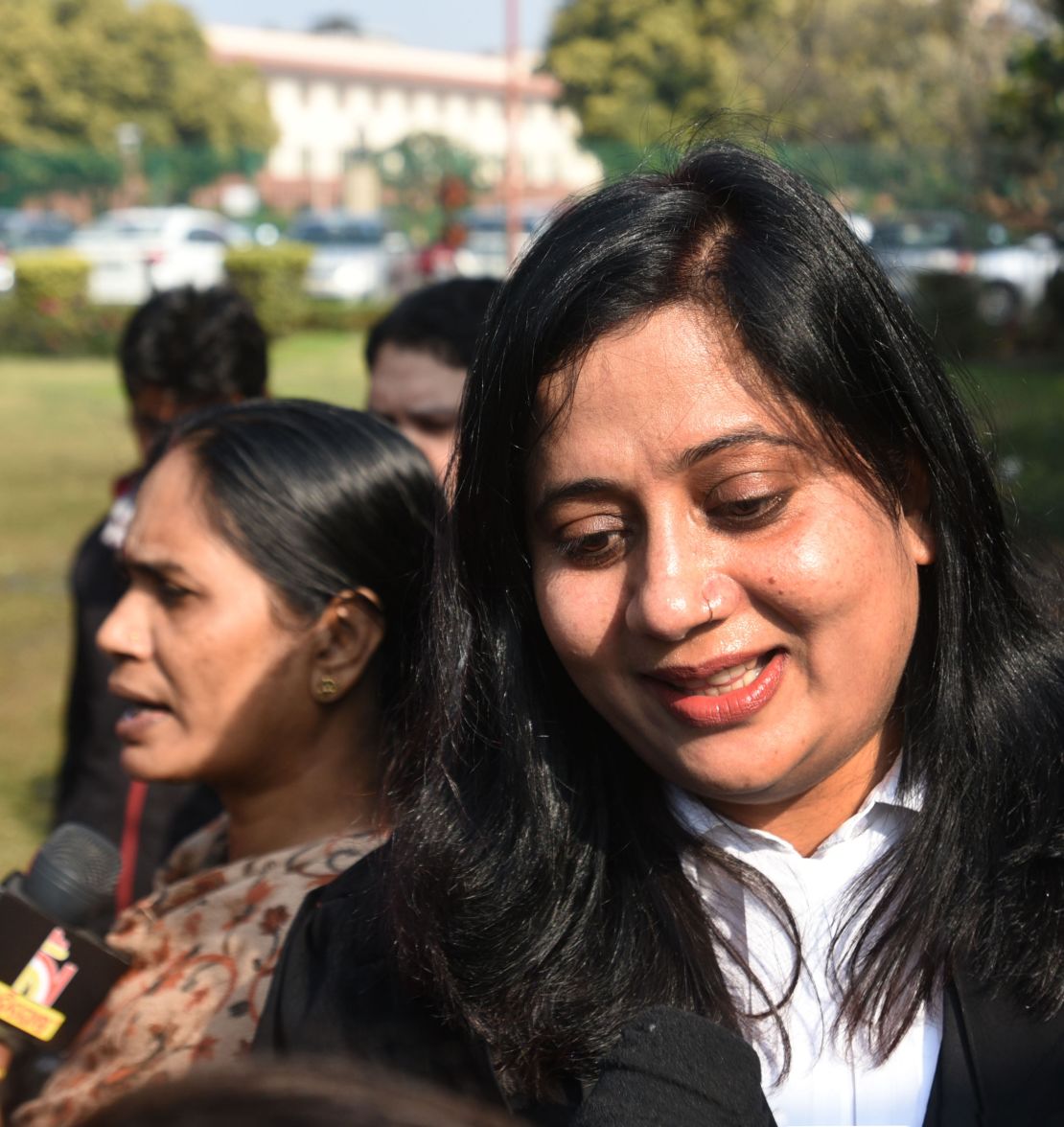 The right to self-identify
In 2014, India's transgender community celebrated progress in their fight for equality when the Supreme Court handed down a landmark ruling giving them the right to self-identify as neither male nor female.
The court issued directions to various government ministries, including adding "third gender" or "transgender" as an option in all government documents. According to Dias, the diversity of India's transgender community makes it important for them to be able to self-identify, as no one definition can apply to all.
"The transgender identity in India is extremely diverse. In some (Indian) cultures, transgender or intersex persons are believed to have divine powers, and based on the particular region they belong to or the practices they follow, they have different names such as hijras, kinnars, arvaris, (and) jogtas," she said.
Last year, the government passed the Transgender Persons (Protection of Rights) Act, to protect the rights of transgender people and outline penalties for offenses against them.
The transgender community says the proposed penalties aren't harsh enough, and a new requirement that they get a certificate from a district magistrate to confirm their status contravenes the Supreme Court ruling.
"(The 2019 Act) is completely draconian and will infringe the fundamental rights of transgender persons and goes against the right to self-identify provided by the Supreme Court judgment," said Baruah.
To be recognized as transgender under the Act, Indians must submit a report of psychological evaluation from a government hospital to a district magistrate, along with proof that they've lived in the same residence for 12 months.
Priyank, a 24-year-old transgender man, said his frequent moves have made it more difficult for him to apply for the transgender certificate. He tried to get one earlier this year, but said he was "pushed out" of court for showing up without proof of residence.
"My landlord keeps asking me for my documents, but how do I show him my Aadhar card which says I am a woman, when I am a man?" said Priyank, who requested CNN use an alias because he fears persecution from his family.
Priyank says his parents forced him to marry a man, and his husband and in-laws, whom he lived with after marriage, harassed and physically abused him because he did not want to consummate the marriage.
His refusal to show his old ID means landlords are reluctant to offer him long-term accommodation. It's also affecting his work.
"I have a momo stall in Delhi but in order to legally register a shop you have to submit documents. My old government IDs say I am a woman, and today I have a beard and a mustache and completely look like a man, so immediately people look at me with disgust when they see that (old document), it is not worth it," he said.
Allegations of police apathy
Dias remembers feeling shocked when she was given a boy's school uniform at the age of 3. She said didn't feel comfortable using the boy's washroom, and wasn't allowed to use the girls', so would sneak behind the school building to pee. It was there that high school boys started sexually assaulting her, she said.
She was also abused at home and assaulted multiple times when she worked as a bar dancer, then later when she got into sex work to make ends meet. Dias said over the years she learned not to bother reporting the attacks to the police.
"I have been called in by the police in the past and they make lewd gestures and in the local language they talk about how they want to rape me to show me my place. Why would I go to them to report a crime?" she said.
Dias says she's approached police multiple times in recent years to help members of the transgender community seek justice in sexual assault cases. "Now that they (police) know me. They say, 'Yes ma'am, we will do it' (register the complaint), but even then, nothing happens," she said.
A 2017 study by the National Human Rights Commission (NHRC) found that "they (transgenders) do not get justice from police, if they approach," and even in cases of gang rape, they cannot go to the police for assistance, for fear of harassment and their inability to pay bribes.
"Transgender persons face excessive harassment even when they do try to report a crime, most of the police officers, not just the SI or ASI rank (lower ranking police officials) even the IPS officers (high ranking police officials) aren't aware of how to deal with a transgender person," said Baruah, the judge.
She said officials at every level need more training. "In the (police) training academies, the transgender subject has not been included … we have to simultaneously sensitize officials as well … until and unless the government takes this initiative, nothing can take place."
Since rape laws in India pertain to women victims, the training provided for those laws is limited, said Ajeetha Begum, assistant director at the Sardar Vallabhbhai Patel National Police Training Academy.
However, she said "all the major laws … which are in place are being covered in the basic training for IPS (senior) officers … including inputs on the transgender rights act," she added. When asked about the discrimination that transgender persons face when they try to report a crime, Begum did not comment.
Campaign for gender neutrality
The petition filed to the Supreme Court in October seeks to make the punishment for sexually assaulting a transgender person equal to that for sexually assaulting a woman.
"In this present century we talk about equality and coming out from gender binary norms, our stance at the same time cannot be at all patriarchal, and therefore it can't be limited to only male and female," Baruah said, stressing that sexual crimes can be committed by anyone, against anyone, irrespective of their gender.
However, women's rights activists continue to oppose efforts to make all sexual crimes gender neutral. They say perpetrators should, by definition, be restricted to men.
According to Kushwaha, the lawyer in the Delhi rape case, making all sexual crimes gender neutral would negate the laws' intended purpose of protecting women from gender-based violence in India's patriarchal society.
"After the 2013 amendment, the definition is not limited to penetration (of vagina by penis), so we are already half way there in making the definition of the victim gender neutral when it comes to rape," said Kushwaha.
Last year, KTS Tulsi, a member of the upper house of parliament, sought to revive the issue by introducing a bill to make both victims and perpetrators gender neutral.
"The intention of the Bill is not to undermine the experiences of women subjected to rape and discrimination. But, as society matures, we must develop empathy for all and this includes male and transgender rape victims," Tulsi said in his intent for introducing the bill.
However, there's been no discussion on the bill – nor is there likely to be. Private members bills are rarely taken further, according to Tulsi.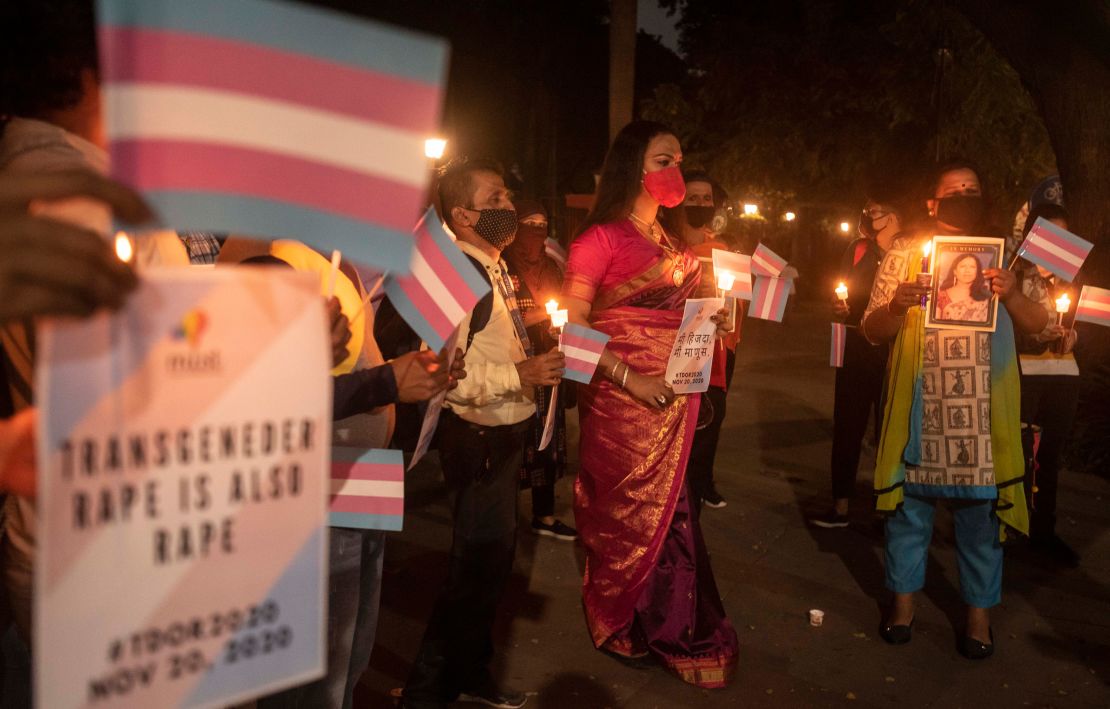 A long path ahead
The petition to the Supreme Court is only the first step in a long process.
According to Baruah, it can sometimes take years for a matter to be listed in court again, and the government does not need to respond to the petition until they reconvene.
"Even in the best-case scenario where a court issues directions to the government to take action in the matter and expresses their support for a certain petition, without political will it cannot move forward – it is up to the government to make laws," Baruah said.
"Rape is rape no matter who the victim is … if the crime is the same, the law punishing them needs to be the same," she added.
Dias, the transgender activist, says the transgender community feels that their problems are considered their own, and not something broader Indian society needs to fight for.
"When I go for protests against sexual assault and rape, I am told by women leaders that I don't belong here," she said.
"People feel that we are asking for too much, that our movement for equality is not important."