The legendary Indian actor Soumitra Chatterjee, a famous protégé of Oscar-winning director Satyajit Ray, has died at the age of 85 of health complications related to Covid-19.
He died at Belle Vue Clinic in Kolkata on Sunday after being there since October 6, the hospital's chief, Pradip Tondon, told CNN. He initially tested positive for coronavirus, and complications from the disease contributed to his death. Despite being in the care of a team of 15 of the best doctors in the state of West Bengal, nothing could be done, Tondon added.
Chatterjee's career spanned six decades and 300 movies, and he was also an accomplished poet, playwright and theater actor, according to the Indian Express.
He played key roles in 14 of Ray's films between 1959 and 1990, including the third installment of the acclaimed Apu Trilogy.
Chatterjee was awarded the Dada Saheb Phalke, India's highest cinema honor, in 2011 and he will be mourned by fans and critics alike.
The actor's daughter, Poulami Bose, said her family was "devastated" and asked her followers on Facebook to "say a prayer for his soul."
"Shri Soumitra Chatterjee's death is a colossal loss to the world of cinema, cultural life of West Bengal and India," said India's prime minister Narendra Modi on Sunday.
Other prominent Indian politicians followed suit in offering their condolences.
Amit Shah, the minister of home affairs, said he was "deeply pained" to learn of the death of the actor who "took Bengali cinema to new heights."
"He has been a legend in his lifetime. International, Indian and Bengali cinema has lost a giant. We will miss him dearly," said the chief minister of West Bengal, Mamata Banerjee, in a tweet. "The film world in Bengal has been orphaned."
India's film fraternity also paid emotional tributes to a revered figure in their circles.
Hindi film star Manoj Bajpayee, a winner of prominent acting awards in India, said it was a "tragic loss" and that Chatterjee's contribution to Indian cinema will "always be remembered and inspire the generations to come."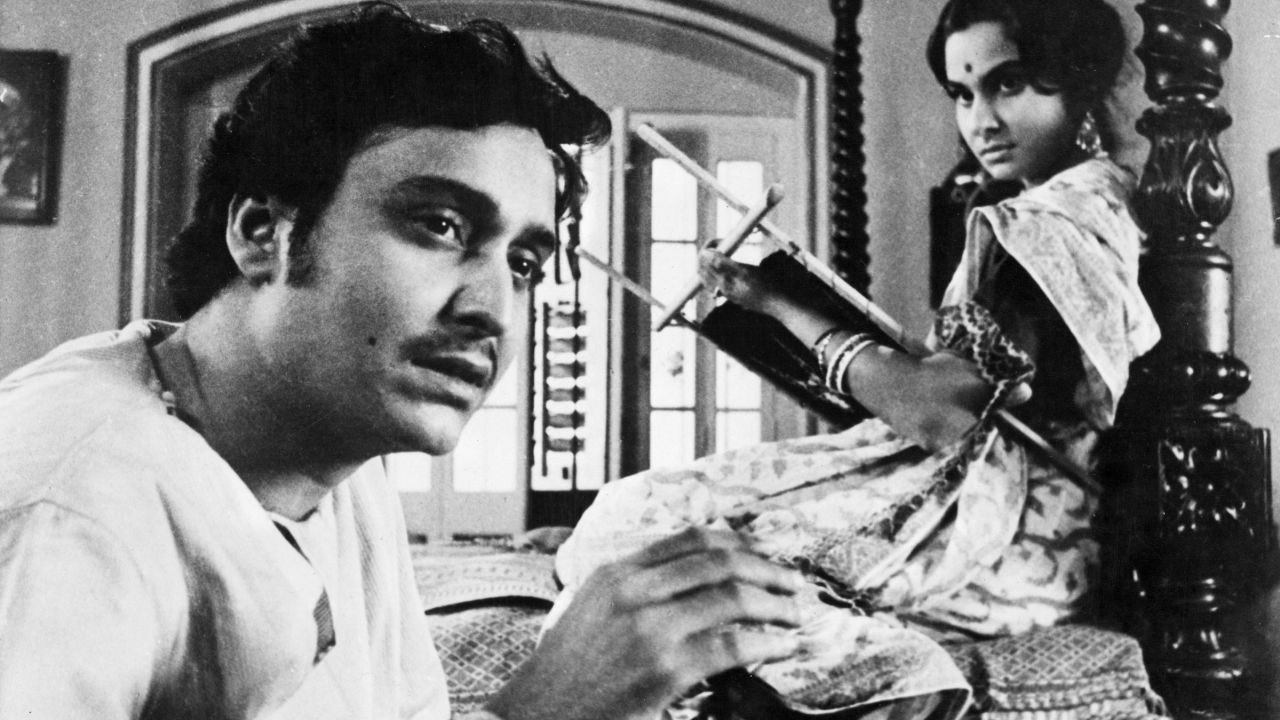 Soha Ali Khan, an actress and daughter of former Indian cricket captain, Mansoor Ali Khan, posted two pictures on Instagram of Chatterjee with her mother, Sharmila Tagore, also an actress. Chatterjee and Tagore worked together on "Apur Sansar," released in 1959, which was their debut film.
"We will miss you," Khan wrote on of the posts.
In 1999 Chatterjee was the first Indian film personality to be conferred with the Ordre des Arts et des Lettres, France's highest award for artists, and in 2017 was honored with France's highest civilian award, the Chevalier of Legion of Honor, according to the Indian embassy in Paris.
"A versatile artist, he earned the world's admiration and many awards, including French Order of Arts and Letters & Legion of Honour," said France's ambassador to India, Emmanuel Lenain, in a tweet on Sunday.
CNN's Niamh Kennedy contributed to this report.