The United States was never expected to last this long as the world's leader. For more than seven decades, America has buttressed the "rules-based order," acting as the world's police and its moral champion, whether its allies and enemies liked it or not. That's no longer the case.
In the past four years, Donald Trump's "America First" presidency has challenged the post-war spirit of cooperation more aggressively than any leader before him. One by one, he has defunded and abandoned the multilateral agreements and institutions created by his predecessors. His courtship of strongman leaders has allowed autocrats to exploit this extraordinary moment in time to further their own interests and roll back democratic freedoms in their countries.
But the global instruments Trump deserted haven't crumbled, nor is the world crashing and burning with its long-time leader in the back seat. Strongman leaders may be emboldened, but they aren't going entirely unchallenged. And old US allies have not fallen straight into the arms of China, as many analysts fear.
Instead, the world is adapting these agreements, it's reshaping its institutions and, as for China, most countries are finding ways to balance their relations with Beijing as both a friend and foe.
This shift has been a long time coming. While US grand strategists who believe American world leadership is exceptional argue it could go on in its role indefinitely, most international relations experts agree that all unipolar models must come to an eventual end, as other powers rise and challenge its primacy.
After assuming the role of leader following World War II, the US proved its dominance with its victory in the Cold War, a consolidation of power that experts described as a "unipolar moment." That moment has lasted 30 years. 
There have been clear signs over the past two decades, however, that Americans are tiring of taking on this role, while much of the world, equally, is cooling on the US as its hegemon, and is eager to step into its shoes.
Germany, for example, is pitching itself as a global health leader. Even before the pandemic, German Chancellor Angela Merkel had put global health on the agenda at G20 meetings for the first time as the Trump administration showed signs of retreat from international cooperation. Germany has boosted funding for health research and development, and was even able to treat patients from neighboring countries for Covid-19 early in the European outbreak, so well-resourced were its hospitals at a time of crisis.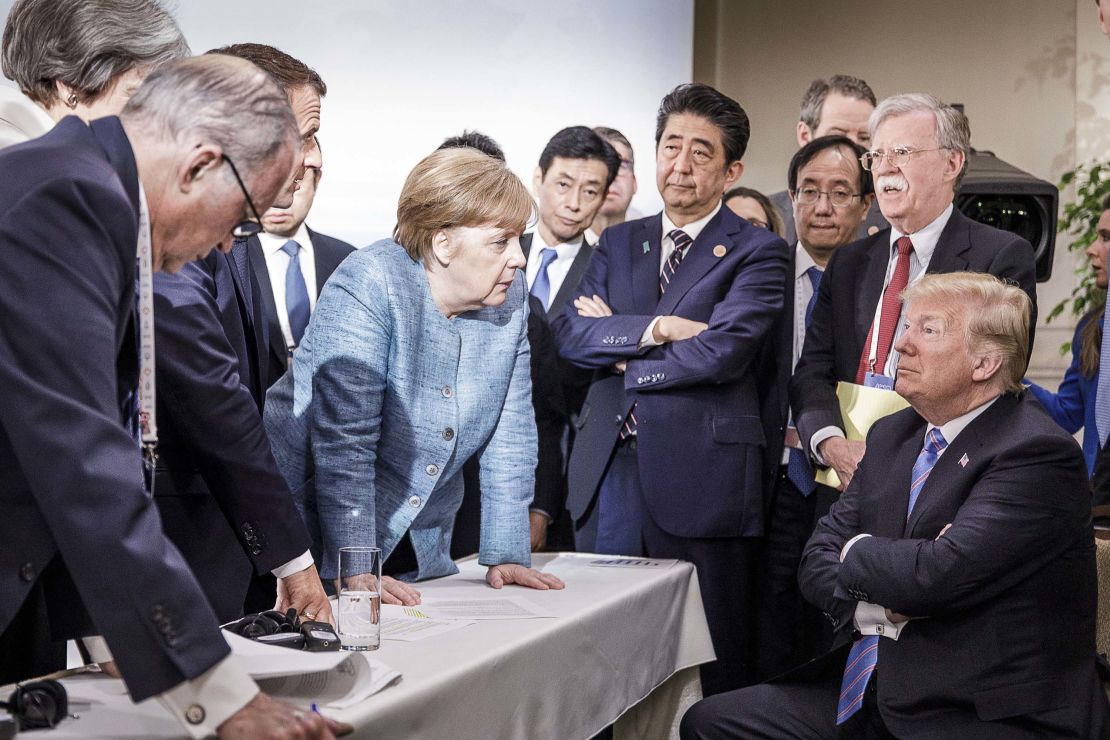 As the US attempted to lead reforms of the World Health Organization — despite its decision to abandon it — Merkel and French President Emmanuel Macron proposed their own an alternative plan, after rejecting Washington's, as Reuters reported.
Germany has pledged an extra 200 million euros ($234.1 million) to the WHO this year, making for a total of 500 million euros, to help plug the gap left by the US, traditionally the organization's biggest donor. It's not the only one. The UK announced last month it would boost its WHO funding by 30% over the next four years, which would make it the biggest donor, should the US follow through with its withdrawal.
China, under international pressure to resource the global response, has also pledged additional funding, as has France, Finland and Ireland, among others. It's unclear whether they will be able to make up for the US' shortfall in the years to come, but it's at least a good start.
Merkel — often described as the world's "anti-Trump" — said in May she wanted the European Union to take on more global responsibility for the pandemic and for the bloc to harness a more powerful voice overall on the values of "democracy, freedom and the protection of human dignity," describing cooperation with the US as "more difficult that we'd like."
Making comments in a speech ahead of Germany assuming the six-month presidency of the European Union, Merkel said she saw her country's presidency as an opportunity to be an "anchor of stability" in the world that could shape change and assume responsibility for global peace and security.
"Itself a project between individual states, the European Union is inherently a supporter of rules‑based multilateral cooperation. This is truer than ever in the crisis," Merkel said.
Macron too tried to pitch himself as the next leader of the free world in the earlier days of Trump's presidency. His campaign lost steam, but he still often plays the democratic defender in the room where the US is missing, having confronted Russia's Vladimir Putin on his country's role in the Syrian conflict and on the deterioration of gay rights in Russia, and Saudi Crown Prince Mohammed bin Salman on the murder of his critic, Jamal Khashoggi, at a Saudi consulate in Turkey.
While EU leaders' will to replace American leadership is strong, the lack of progress in the areas Macron has tried to address are a sobering reminder of the limited power the world has to uphold democratic values without the United States at the helm.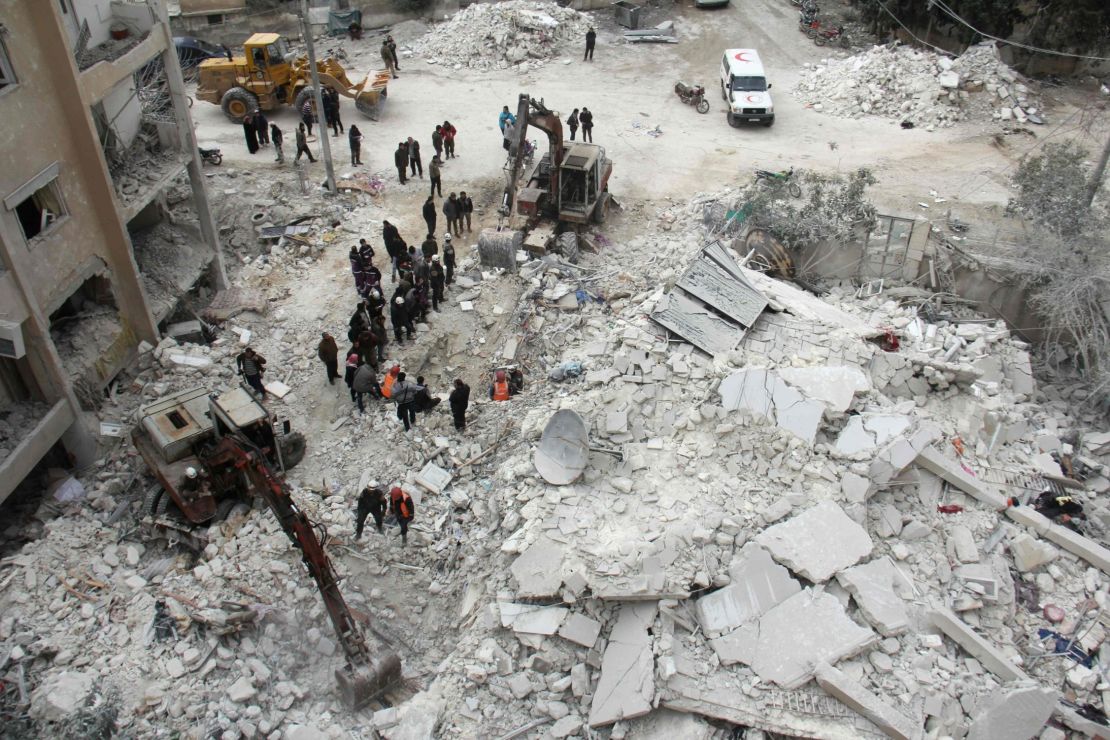 Putin had his wrist slapped, but the abuse of gay Russians continues, and Russia and its firepower has all but won the war for Syrian President Bashir al-Assad. Bin Salman has been forced to keep a lower profile, but Macron's confrontation has done little to threaten his position of power.
The European Union is also losing its battle with the rise of autocracy in some of its eastern states, like Hungary and Poland, or countering Russian influence in that part of their bloc.
But they continue to try and their own alliances are strengthening. Take the E3. UK Prime Minister Boris Johnson should be Merkel's and Macron's worst enemy, as tense Brexit trade talks crash out ahead of the UK's December 31 withdrawal from the EU. Remarkably, the three are still chummy on topics other than Brexit. 
The E3's whole raison d'etre has been to counter US foreign policy, coming together informally during the Iraq war and to engage Iran on nuclear proliferation where the US wouldn't. But it has become tighter knit in the Trump era — the trio have openly opposed US sanctions on Iran and increasingly cooperate in areas like Beijing's territorial expansionism in the South China Sea and the Syrian conflict as the US shows less interest in those security challenges.
Members of the trans-Atlantic defense alliance, NATO, have also had to adapt to a less present US. The alliance has had plans to boost funding since Russia's annexation of Crimea in 2014, an audacious move that the Obama administration did little about. Trump's aggressive criticism of member nations contributing below their commitments of 2% of GDP applied further pressure on several members to pay their share.
A long time coming
There may be no easy replacement for US leadership, but Scott Lucas, a professor of international politics at the University of Birmingham, points out that Washington hasn't achieved many of its recent international security objectives, either. "Asia, the Middle East, Africa, in many parts, disorder continues to a great extent," he said. 
The list of US failures in international security is long. The US hasn't been able to build legitimate states in Iraq and Afghanistan, as it sought to. Israelis and Palestinians are no closer to peace deal. Both Iran and North Korea have developed nuclear weapons. The US hasn't prevented Russia from exerting influence in Eastern Europe. It hasn't convinced China to end its military aggressions in Asia. These were all true before Trump's rise.
Lucas said that the Trump presidency hasn't really been the turning point in this shift. President George W. Bush's invasion of Iraq was the "critical moment."
"A lot of countries were discomforted, to say the least. They felt the war wasn't justified — countries like France, Germany, Australia – that a unipolar America with the UK tagging along wasn't working, especially when Iraq turned so horribly wrong, with so many people dying, and the instability that continues. So, the notion that the US leads and everyone follows was shot," Lucas said.
Some experts say China is the only real contender here, and that a bipolar world in which the US and China compete is inevitable. Like in the Cold War, other countries will be forced to choose sides.
China too is finding areas in which to assert its growing power on the world stage with an increasingly absent US. At the UN General Assembly in September, Chinese President Xi called for the world to "join hands to uphold the values of peace, development, equity, justice, democracy and freedom shared by all of us." In contrast, Trump devoted much of his speech to attacking China over its handling of the coronavirus, playing to his supporter base at home ahead of the November election.
Xi's comments need to be taken with a grain of salt — Beijing has also taken elements of Trump's presidency as an opportunity to vindicate its own heavy-handedness at home, in Hong Kong, for example, with its draconian national security law. But Xi does have a genuine appetite to be welcomed as a world leader, a role that will require him to conform somewhat to the rules-based order.
In the same speech in September, Xi made a pledge for China to become carbon neutral by 2060, an ambitious goal that has been met with both excitement and skepticism. Critics point out that China "off-shores" its carbon emissions, largely through its multi-trillion dollar Belt and Road Initiative, which includes development projects across more than 120 countries.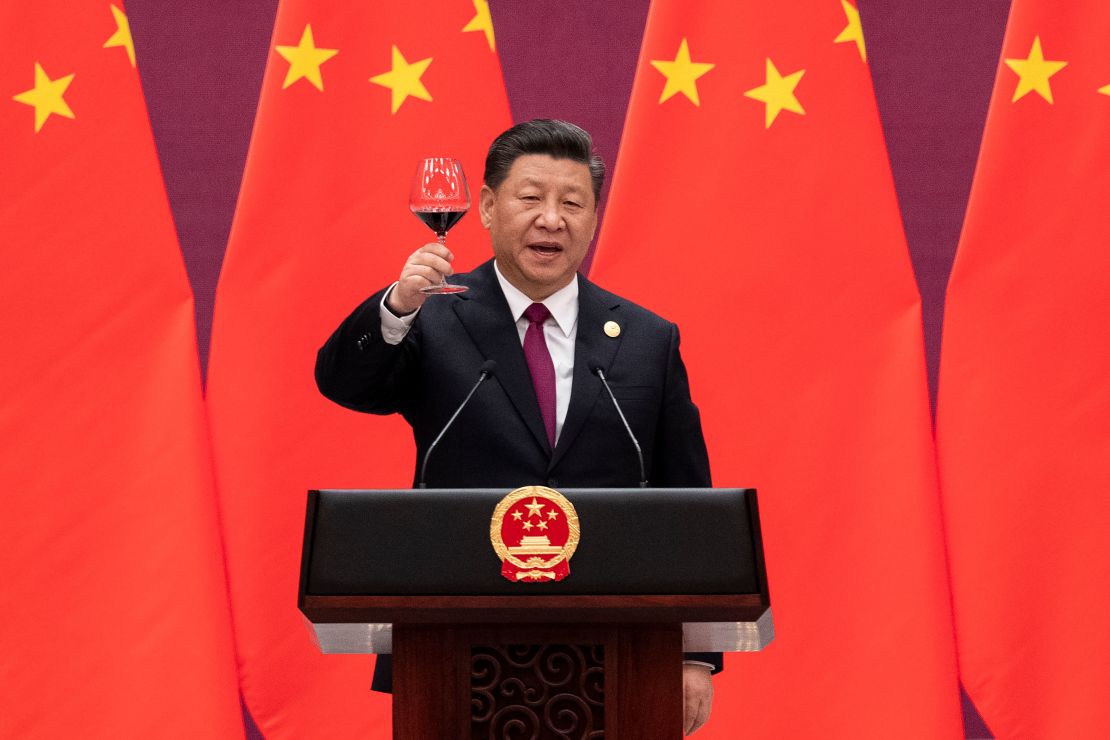 But Beijing is looking at ways to make these development endeavors more sustainable, and Xi's announcement at least shows that China, the world's biggest carbon emitter, is willing to lead and engage with the world on this crucial issue, where the US, the second-largest emitter, is not.
Shaun Breslin, a professor of politics and international studies at the University of Warwick, disagrees that the long-term future is necessarily a bipolar one where countries must choose sides between a competing China and US. Instead, he thinks the transition from a unipolar world will be "messy" and more likely give way to clusters of power. 
"My problem with poles is we're trying to use language from a different era and wedge the current era on that linguistic basis. What I think we'll see is looser constellations of power and interests dependent on specific issue areas," he said. 
The world will see countries continuing to engage China in areas like trade and technology, but not necessarily replacing Washington with Beijing on issues like security or moral leadership. In many ways, that shift has already happened. 
Democratic candidate Joe Biden is among those who believe the US should continue to lead. Though he has promised to rejoin institutions like the WHO and the Paris climate accord should he win on Tuesday, he won't be able to reverse every foreign policy decision Trump has made. 
For instance, it will be difficult for Biden to invest the troops and weapons needed to regain the influence the US once had in Syria. He may also find the US' former Kurdish allies unwilling to work with him, having for years fought alongside the US to defeat ISIS, only to be abandoned last year as Trump gave Turkish President Recep Tayyip Erdogan the green light to invade their territory in a quick phone call.
Biden's comments during a debate last week on North Korea also suggest he may have no policy that differs from Obama's, which did little to deter the pariah state.
Regardless of who wins the vote, the US' role in the world has changed profoundly. Returning to where it was four years ago won't be easy. Returning to its post-Cold War primacy is near impossible.