Editor's Note: Tom Udall is the senior senator from New Mexico and the vice chairman of the Senate Committee on Indian Affairs. Elizabeth Warren is the senior senator from Massachusetts. The views expressed in this commentary are their own. Read more opinion articles on CNN.
As millions of Americans cast their ballots in the most important presidential election in recent history, and as Native communities grapple with the disproportionate toll of a once-in-a-century pandemic, Senate Republicans are focused on one thing: installing a right-wing judge on our nation's highest court.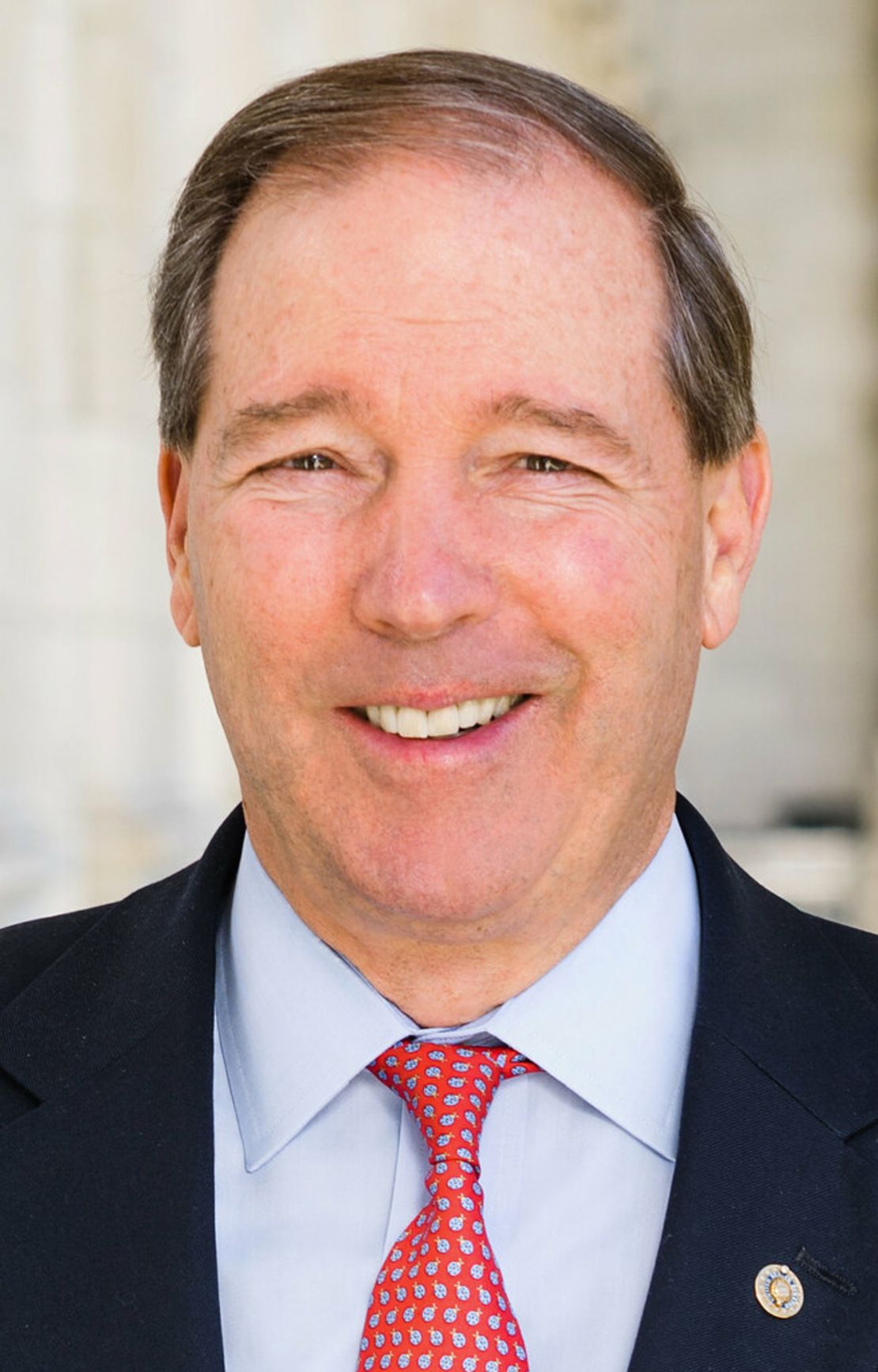 Make no mistake: The Trump administration and Senate Republicans are trying to force a justice onto the court to finish the job they could not finish in Congress. They want to destroy the Affordable Care Act (ACA). We can be sure of it because, right now, Republican state attorneys general are in court trying to do exactly that.

This Republican power grab is a threat to the health of all communities, but the consequences for Indian Country could be especially dire. If Senate Republicans have their way, Judge Amy Coney Barrett will be seated on the Supreme Court in time to rule on the Republican attempt to tear down the ACA — and with it, the health care of millions of Native Americans.
Instead of taking up urgently needed relief that our colleagues in the House of Representatives passed to address the fallout from Covid-19 — which has hit Native communities especially hard — Senate Republicans are barreling forward with their yearslong project to dismantle ACA. And trying to take away health care from Native communities during a pandemic is a moral outrage.
As US senators, who together represent 25 federally recognized tribes in New Mexico and Massachusetts, as well as two Urban Indian Health Programs, we have heard firsthand accounts from tribal leaders, Native families, and health care providers about how the ACA has improved the health care landscape across Indian Country — literally saving lives.
ACA permanently reauthorized the Indian Health Care Improvement Act — a landmark victory for Indian Country, and one of the key authorizations for the Indian Health Service — and expanded access to health care for Native Americans through marketplace exchanges, Medicaid expansion, and increased revenue for the IHS. The ACA has been a game changer for millions of Native Americans.
Before the ACA, 29% of Native Americans lacked health insurance coverage. Those who relied on IHS were routinely denied medically necessary care due to budget shortfalls.
"Don't get sick after June" was a familiar refrain on many reservations, pueblos, homelands, and villages — a brutal reminder that IHS operating funds ran dry long before the end of the fiscal year. And those uninsured Native families who lived outside of Indian Country often found themselves with nowhere to turn for health care; their reality was simply "don't get sick." The truth is that ACA has opened the doors for many Native Americans to access the care they need, whether it's an unplanned medical emergency or routine preventative checkups and screenings.
And, now, more than ever, quality health care is critical for Native communities fighting the Covid-19 pandemic. More than one-third of Native American adults are at higher risk of coronavirus complications. Furthermore, Covid-related hospitalization rates are 4.5 times higher for Native patients.
In the face of months of Senate Republican inaction to tackle the turmoil caused by Covid-19, ACA is the foundation that is keeping Native health systems standing. It is providing millions of Native families peace of mind, knowing they have health care coverage if the worst were to happen. This law is keeping the lights on at IHS facilities.
And yet, President Donald Trump and Senate Republicans want to force through a Supreme Court nominee who threatens a decade's worth of progress in providing quality, accessible health care to Native communities. Barrett has been clear that she does not support the ACA. Indeed, her vocal criticism of rulings upholding the law — writing that Chief Justice Roberts "pushed the Affordable Care Act beyond its plausible meaning to save the statute" — undoubtedly allowed her to rise to the top of President Trump's shortlist of potential Supreme Court nominees.
This attempt to pack the Supreme Court with right-wing extremists comes three years after Senate Republicans failed to gain majority support for repeal of the law in Congress. Instead of working to improve health care outcomes in Indian Country, the Republicans are relentlessly trying to undo what we've accomplished. And they don't have any plan to replace what they are trying to destroy.
The Republican obsession with dismantling ACA — no matter the consequences and by any means necessary — brazenly flouts the federal government's trust and treaty obligation to provide health care to Native Americans. Now, as in 2017, they're again trying to bypass the will of the people — and continuing their failure to consult with tribes and consider how repeal would hurt Native communities.
This fight is not over. In response to this latest Republican effort to gut the ACA, we urge American Indians, Alaska Natives, and Native Hawaiians across the country to share how the ACA has benefitted you and your communities. Do not let Republicans silence your stories.
We are in this fight together, and we remain committed to partnering with tribal leaders and Native communities to uphold the federal government's sacred trust and treaty obligations. We have a duty and responsibility to do what we can to ensure Native communities are healthy and strong. The Affordable Care Act was a giant step forward. We will not stand by as Donald Trump and Senate Republicans try to take us backward.