CNN —
Prime Day is in its second day and is still bringing discounts on all sorts of tech like true wireless earbuds, smart speakers with Alexa and the Google Assistant, vibrant TVs and countless other devices. With literally thousands of items on sale, CNN Underscored is doing the handiwork and highlighting the best tech deals to shop this Prime Day right here.
For a full list of notable Prime Day deals, check out our complete guide here.
Smart home
Eero Mesh Wi-Fi System ($174, originally $249; amazon.com)
AMAZON
With an Eero Mesh Wi-Fi system you can improve your whole home network and provide more room for many more devices. You'll strategically place these Eero nodes around your home to spread coverage farther — up to 5,000 square feet. And Eero will intelligently connect your device from node to node for the best coverage.
iRobot Roomba i6+ ($599.99, originally $799.99; amazon.com)
iRobot
This Roomba smart vacuum won't just intelligently map your home and intelligently create a schedule. The Roomba i6+ will empty itself into its base when it's full to continue to the cleaning job.
3rd-Gen Echo Dot ($18.99, originally $49.99; amazon.com)
AMAZON
You can really never go wrong with an Echo Dot, especially at just $18.99. It's the easiest way to add Alexa to a room, but you're getting more than just a virtual assistant. Alexa can be your DJ from a variety of sources or even turn your Echo into a Bluetooth speaker. Better yet, you get to pick your color: Charcoal, Heather Gray, Plum or Sandstone. You can even bundle an Echo Dot with an Amazon Smart Plug for just $23.99, down from $74.98.
Echo Flex ($9.99, originally $24.99; amazon.com)
AMAZON
The most affordable Echo is even more affordable right now. The Echo Flex is down to just $9.99 and is the simplest way to add Alexa to a room, as you simply just plug it into an outlet. There are even attachments like a motion sensor, night light or LED clock that can clip into the bottom to give this some more utility.
Ring Video Doorbell 3 ($139.99, originally $199.99; amazon.com)
RING
A smart doorbell makes a lot of sense. Not only does it add a sense of protection to your home, but it gives you a simple way to get a bird's-eye view of the front. At $139.99, down from $199.99, the Ring Video Doorbell 3 is especially affordable today. You get a 1080p HD view, the flexibility of two routes for power and motion detection in a stylish package.
Ring Indoor Cam ($44.99, originally $59.99; amazon.com)
AMAZON
You can't go wrong with the compact Ring Indoor Cam, capable of HD video that you can monitor live through the Ring app. Just plug it in, connect it to your Wi-Fi and you're good to go. And with the integrated mounting base, there are few places this camera can't go.
Ring Stick Up Cam ($79.99, originally $99.99; amazon.com)
AMAZON
This battery powered security camera by Ring features two-way audio and HD video, and it couldn't be easier to use. Just adhere it to a flat surface, connect it to WiFi via the app and you're good to go.
Echo Studio ($149.99, originally $199.99; amazon.com)
AMAZON
The Echo Studio isn't just the biggest Alexa smart speaker made by Amazon, but it's the loudest with the most robust sound. In our testing, we found that it can really pump out the jams with strong bass. That's thanks to five speakers inside and support for Dolby Atmos, which mixes the music for your room.
Echo Show 5 ($44.99, originally $89.99; amazon.com)
AMAZON
Amazon's entry-level smart screen, the Echo Show 5, is down to just $44.99. With the 5.5-inch screen and single speaker you won't only hear Alexa's responses, but she'll add some visuals into the mix. The addition of a screen also lets you take video calls, watch a movie and even learn to cook. You can even bundle it with a Blink Mini Indoor Smart Security Camera for just $49.99, down from $124.98.
Echo Show 8 ($64.99, originally $129.99; amazon.com)
AMAZON
The Echo Show 8 is Amazon's middle smart display -— it's larger than the Echo Show 5 with an 8-inch display and better speakers inside. It keeps all the functionality of an Alexa smart speaker but adds in visuals. You can watch a movie or a TV show, learn how to cook, stream music and even video call with friends or family.
Mickey Mouse Echo Wall Clock ($34.99, originally $49.99; amazon.com)
Amazon
This Alexa-enabled wall clock wouldn't be complete without everyone's favorite mouse showing you the time of day. And if you ask Alexa to, say, start a timer, you can watch Mickey count down the minutes in real time.
Samsung AirDresser ($899, originally $1,499; amazon.com)
Samsung
The Samsung AirDresser is your personal clothing refresher, capable of deodorizing, sanitizing and de-wrinkling in a jiffy. And it's easy to install – just plug it in, fill it up and you're ready to go.
Furbo Dog Camera ($199, originally $249; amazon.com)
With the Furbo Dog Camera, you can keep an eye on your pup and communicate with two-way audio so it's a little easier while you're away. Plus, with the tap of a button on the Furbo app, you can toss them a tasty treat.
Echo Auto + 6 months of Amazon Music Unlimited Free ($19.99, originally $49.99; amazon.com)
Amazon
With the Echo Auto, you can access Alexa right from your car and stream Amazon Music, Spotify and much more from your car's speakers. And when you pick one up for just $19.99, you can bundle 6 months of Amazon Music Unlimited for free – that's about 60 million songs.
Earbuds and headphones
Sony WH-1000XM4 With $25 Gift Card ($298, originally $373; amazon.com)
SONY
Our pick for best over-ear and noise-canceling headphones is seeing quite the deal. Sony's WH-1000XM4s are down to just $298 from $348, and a $25 Amazon.com gift card is thrown into the mix. These headphones are not only comfortable with improved padding but deliver balanced and robust sound, class-leading noise cancellation and long battery life.
AirPods Pro ($199, originally $249; amazon.com)
APPLE
Apple's AirPods Pro are our top pick for best true wireless earbuds — and for good reason.They're epic across the board with seriously impressive active noise cancellation, comfortable silicone tips that seal off the ear, fast pairing with Apple devices and nearly five hours of battery life with ANC engaged. And they're $50 off right now.
Powerbeats Pro ($174.95, originally $249.95; amazon.com)
Our top pick for best earbuds for working out are down to their all-time low on Amazon for Prime Day. Powerbeats Pro feature a comfortable and stable design with an ear hook that wraps around your ear, plus they deliver robust sound with ample bass and offer fast pairing for Apple devices.
AirPods With Wired Charging Case ($114.99, originally $159; amazon.com)
APPLE
Apple's entry-level AirPods still best most other true wireless earbuds out there. With the H1 chip inside, you'll get fast pairing across all Apple devices (and easy switching with iOS 14) as well as hands-free "Hey Siri" support. Better yet, you get five hours of playback and over 24 hours of playtime with charges from the carrying case.
Related: The best noise-canceling headphones of 2020.
Beats Solo Pro ($179.95, originally $299.95; amazon.com)
BEATS
These on-ear noise-canceling headphones are our runner-up pick in the category and are over $100 off. The Solo Pros feature a comfortable and modern design in fun colors with terrific hardware inside. These will fast pair with Apple devices, thanks to the H1 chip, and they feature active noise cancellation and even a transparency mode.
Samsung Galaxy Buds+ ($119.99, originally $149.99; amazon.com)
Samsung
Looking for a pair of seriously long-lasting true wireless earbuds? Those would be the Galaxy Buds+, which sport 11 hours of playback from the earbuds and up to 22 hours when you factor in the case. They also boast a wide soundstage and a sleek design that doesn't stick out from the ear as much.
Echo Buds ($79.99, originally $129.99; amazon.com)
AMAZON
If you're a fan of good sound at a great price, the Echo Buds are for you. And having an affinity for Alexa doesn't hurt either, considering she's built in. You can expect up to 20 hours of battery life with the included charging case.
Bose QuietComfort 35 II ($199, originally $349; amazon.com)
Bose
Noise cancellation, over-ear comfort, Alexa-enabled… What's not to like about the Bose QuietComfort 35 II headphones? These quality wireless cans project satisfying sound at a tremendous value in black, silver and Triple Midnight.
Jabra Elite 85h Wireless Noise-Canceling Headphones (starting at $210.99, originally $249.99; amazon.com)
The Jabra Elite 85h are a sturdy pair of headphones that provide a great roster of winning features, such as active noise cancellation and water resistance. Along with 36 hours of battery life, these cans are terrific for both casual listening and blasting some workout jams.
Jabra Evolve 65 UC ($200, originally $210; amazon.com)
On the business end of things, there's the sleek Jabra Evolve 65 UC, which boast Dual Bluetooth connectivity so you aren't limited to just one device. Stay connected for up to 14 hours at a time on one charge, and let people know you're not to be disturbed with the integrated busy light.
Jabra Elite 65t Earbuds ($98.99, originally $119.99; amazon.com)
Jabra doesn't stop at headphones — its true wireless earbuds, with Alexa built in, are a considerable value. And with solid sound and up to 15 hours of battery life, these buds can power you through the thick of a workday.
Storage
SanDisk MicroSD Cards (starting at $13.99, originally $14.98; amazon.com)
AMAZON
Whether you want to expand storage on your smartphone, tablet or even a Nintendo Switch, SanDisk is here to help. With 64GB ($13.99), 128GB ($19.99), 256GB ($40.99) and 1TB ($182.99) microSDs all discounted, you can't go wrong with any size.
Samsung EVO MicroSD Cards (starting at $7.49, originally $7.99; amazon.com)
Samsung
If Samsung is more your speed, their microSD cards are worth a look too. You can pick one up in 32GB ($7.49), 64GB ($9.99), 128GB ($18.49), 256GB ($27.99) and 512GB ($69.99).
SanDisk SD Cards (starting at $36.99, originally $44.99; amazon.com)
SanDisk
If your device doesn't take microSD cards, no problem – there are still plenty of options for you. This SanDisk SD card comes in 128GB ($36.99), 512GB ($119.99) and 1TB ($279.99).
Western Digital Gaming Drive ($61.99, originally $89.99; amazon.com)
Western Digital
You may have picked up some triple-A titles and found yourself out of storage on your gaming console. If this describes you, you can pick up a Western Digital Gaming Drive for your PS4 (starting at $61.99) or Xbox One (starting at $119.99).
SanDisk 1TB Extreme Portable External SSD (starting at $139.39, originally $164.32; amazon.com)
SanDisk
Looking for speedy storage? Look no further than an external SSD by SanDisk. SSD storage is faster than traditional storage and is less prone to damage, and this SSD comes in a convenient, water- and dust-resistant package. And you can double your storage to 2TB for $235.99, originally $288.99.
Toshiba Canvio Advance Portable Hard Drive (starting at $49.99, originally $53.99; amazon.com)
Toshiba
A tradational hard drive isn't quite as fast or durable as an SSD, but they're certainly cheaper. You can pick up 1TB of external storage from Toshiba for $49.99, down from $53.99, all the way up to 4TB for $79.99, originally $99.99.m
Monitors
Samsung 22-Inch Business Series Monitor ($139.99, originally $205.79; amazon.com)
Samsung
Whether you're in the market for a monitor, or you're looking to double up, this Full HD 1080p monitor by Samsung is a fine choice. It's also fully adjustable so you don't have to strain your neck or adjust your seat.
HP X24c Gaming Monitor ($212.49, originally $229.99; amazon.com)
HP
The HP X24c clocks in at an affordable price while still delivering gamer-focused features like curvature for better viewing and a 144Hz refresh rate for smooth visuals. It also measures in at a sizable 23.6 inches.
Alienware Curved 34-Inch Gaming Monitor ($849.15, originally $1,199.99; amazon.com)
It's hard to resist the allure of a curved gaming monitor, and even harder with this massive 34-inch, 120Hz display. It's also equipped with an anti-glare coating and IPS Nano color technology to deliver vibrant colors.
Laptops, 2-in-1s and Chromebooks
Galaxy Book S ($749.99, originally $949.99; amazon.com)
The Samsung Galaxy Book S is a versatile machine. It weighs next to nothing but contains a zippy processor typically found in smartphones. As a result, the Book S is fit with 4G LTE connectivity. Paired with a battery that'll go the distance, the Galaxy Book S is perfect for users on the move.
Galaxy Book Ion ($1,099.99, originally $1,299.99; amazon.com)
Samsung's Galaxy Book Ion is built for productivity. For starters, it boasts 12GB of RAM and a QLED display for crisp visuals. It also features wireless power share — charge your wireless-compatible devices right on the trackpad.
Galaxy Book Flex ($1,149.99, originally $1,349.99; amazon.com)
With the included S Pen, the Samsung Galaxy Book Flex is your one-stop sketchbook, notepad and laptop. Plus, the vibrant QLED display will bring your creations, as well as movies and games, to life.
Acer ConceptD 3 Exel ($1,249.99, originally $1,499.99; amazon.com)
The LED-backlit screen of the Acer ConceptD 3 Exel is great for creators who become inspired in the moment. With the built-in screen hinge, you can swap between a powerful laptop and a digital easel with ease.
Acer Chromebox CX13 ($229.99, originally $269.99; amazon.com)
We had to throw in this tiny package, namely a powerful Chrome OS PC, fit with Intel HD graphics, a 128GB SSD and a host of ports. Choose between several processors, each faster than the last. Included is also a mounting kit, keyboard and mouse.
Razer Blade 15 Advanced Gaming Laptop ($1,999.99, originally $2,599.99; amazon.com)
Save a heap on the slim and superior Razer Blade 15 Advanced Gaming Laptop, equipped with a NVIDIA GeForce RTX 2080 Super for superb graphics, seen through the clarity of a 4K OLED touch display. And it's got the power to back up the graphics, thanks to its 8-Core 10th Gen Intel processor and 512GB SSD inside.
Razer Blade 15 Base Gaming Laptop ($1,299.99, originally $1,599.99; amazon.com)
The Razer Blade 15 Base Gaming Laptop, while not as intense as the advanced version, still packs the formidable NVIDIA GeForce GTX 1660 Ti. For many gamers, this graphics card, along with 16GB of RAM and an Intel Core i7 Processor, is all they'll need to thrash the competition.
Surface Pro X ($999.99, originally $1,299; amazon.com)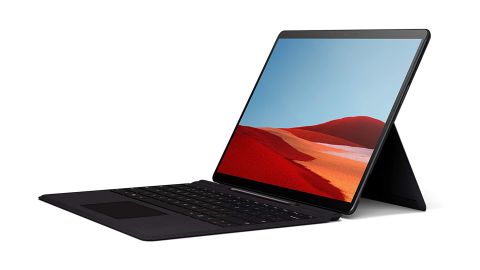 MICROSOFT
The Surface Pro X is Microsoft's next-gen 2-in-1 with a custom ARM processor powering Windows 10 and both Wi-Fi + Cellular connectivity out of the box. You get an expansive 13-inch screen inside an incredibly portable build at just 7.3 millimeters thick and 1.7 pounds.
Televisions
Sony A8H OLED 4K TV ($1,298, originally $1,498; amazon.com)
SONY
Our TV luxury pick is seeing a mighty fine discount this Prime Day. The Sony A8H OLED 4K TV is just $1,298 for the 55-inch model, and it provides one of the best pictures of any TV we tested. The A8H delivers superior contrast with pitch-black darks, vibrant hues and even softer pastels. It's the complete package and features an Android TV smart interface.
32-Inch 720p Fire TV Edition by Toshiba ($119.99, originally $179.99; amazon.com)
AMAZON
If you're looking for extreme value, this 32-inch Fire TV Edition by Toshiba delivers just that. Yes, it's only a 720p HD screen, but at this size, that's more than fine. The real surprise comes in the form of the Fire TV smart interface, which gives you access to thousands of streaming services.
Fire TV Recast (starting at $129.99, originally $229.99; amazon.com)
AMAZON
Perhaps perfect for cord cutters, the Fire TV Recast lets you record, pause and rewind over-the-air programming. On the storage side, you can choose between 500GB or 1TB of storage, aka 75 hours or 150 hours of HD programming, respectively.
Fire TV Cube ($79.99, originally $119.99; amazon.com)
The Fire TV Cube is the ultimate Fire TV streaming device, with up to 4K resolution and access to thousands of streaming services. And with Dolby Vision and Dolby Atmos support, you don't have to sacrifice an ounce of quality. Plus, Alexa is built right in so you can navigate the interface with just your voice.
Smartphones
Samsung Galaxy Note 20 Ultra (Starting at $1,049.99, originally $1,299.99; amazon.com)
SAMSUNG
The Note 20 Ultra might have just launched in August, but it's seeing an epic $250 off discount. It's currently the best Android smartphone on the market in our eyes and features top-of-the-line hardware across the board, including a 6.9-inch Super AMOLED display, a triple camera array with 50x Space Zoom and a zippy processor.
Samsung Galaxy A71 5G ($419.99, originally $599.99; amazon.com)
SAMSUNG
Just over $400 for a 5G-enabled phone with a big 6.7-inch display? That's the Galaxy A71 5G, and at $419.99 it's down to an all-time-low price. It boasts a sleek design and a three-camera array on the back. You'll find a selfie cam in a pinhole notch on the front.
Samsung Galaxy S20+ ($899.99, originally $1,199.99; amazon.com)
Samsung
Samsung's Galaxy S20 family of devices is going strong with triple camera arrays, Super AMOLED displays and sleek builds. You can currently score a Galaxy S20+ with 128GB of internal storage for $300 off at $899.99. This device features a 6.7-inch display, which will give you plenty of room for multitasking and to view 30x Space Zoom photos.
Samsung Galaxy S20 Ultra ($1,049.99, originally $1,399.99; amazon.com)
Samsung
We dubbed the Galaxy S20 Ultra the kitchen sink phone, as Samsung threw every possible feature into this thing. It has a 6.9-inch Super AMOLED display, up to 100x Space Zoom on the main camera, five cameras in total, a zippy processor and 5G connectivity.
Sony Xperia 1 and WH-1000XM3 ($749.99, originally $1,299.98; amazon.com)
Sony
A smartphone with a 6.5-inch 4K display and a pair of class-leading noise cancellation headphones? That's exactly what this deal delivers for $749.99. You'll score the Sony Xperia 1 which features Android 10, a rear triple camera setup and Dolby Atmos Audio. You also get a pair of WH-1000XM3 which are the perfect headphones to pair with the Xperia 1.
Wearables
Apple Watch Series 3, 38mm ($169, originally $199; amazon.com)
Apple's most affordable smartwatch is available for an even lower price. The Apple Watch Series 3 features an optical heart sensor, Retina display and GPS, and it's even swimproof. Check your heart rate, track your workouts and stay connected through messages and calls all on your wrist. If you'd rather opt for the larger size, the 42mm Watch is on sale for $199, down from $229.
Samsung Galaxy Watch 3 (starting at $369, originally $399.99; amazon.com)
Samsung
Samsung's Galaxy Watch 3 features 2-day battery life and responsive performance. Plus, you can step up from Bluetooth to the cellular version for $449, down from $479, if you're looking to leave your phone at home and take advantage of its many fitness tracking features.
Samsung Galaxy Watch Active 2 (starting at $209.99, originally $249.99; amazon.com)
Samsung
The Galaxy Watch Active 2 takes fitness seriously, and looks good doing it. It features a sleek, minimalist design while supporting built-in pace coaching, heart rate monitoring and much more. As the name suggests, it's a fitness focused watch. The cellular model is also discounted to $309.99, down from $379.99.
Fitbit Versa 2 (starting at $127.95, originally $179.95; amazon.com)
Fitbit
This fitness-focused smart watch keeps things straightforward by providing a variety of services like step count, heart rate monitoring, sleep monitoring and more. And once you link your Fitbit and Amazon account, you can call upon Alexa right from your wrist.
Garmin Forerunner 645 (starting at $279, originally $399.99; amazon.com)
Garmin
The Forerunner 645 helps you really fine tune your training regimen, tracking heart rate and updating you on whether you're overdoing or undergoing your run. Runners will especially appreciate the advanced running dynamics.
Tablets
Samsung Galaxy Tab S7 ($549.99, originally $649.99; amazon.com)
SAMSUNG
We just declared the Galaxy Tab S7 the best Android tablet, and it's now seeing a fresh discount on Amazon.com. You can score this 11-inch tablet for just $549.99, and that price includes the S Pen. Out of the box it runs Android 10 with a Samsung One user interface on top. It will be zippy fast as well, thanks to a Qualcomm Snapdragon 865 processor inside.
Apple iPad Mini ($349.99, originally $399.99; amazon.com)
Amazon
With a thin and light design and a 7.9-inch Retina Display with True Tone, the iPad Mini gives you the ultimate tablet experience while remaining portable and functional. It has a 10-hour battery life to get you through the day, and the A12 chip will deliver an incredibly fast performance.
Apple iPad Pro ($949.99, originally $999.99; amazon.com)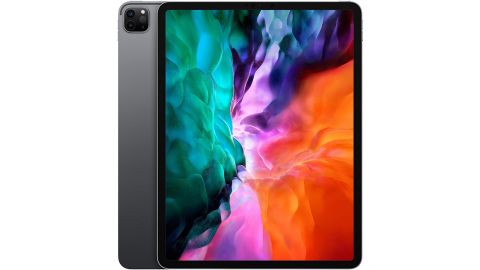 Amazon
The 12.9-inch iPad Pro packs a powerhouse liquid Retina Display and an A12Z Bionic chip for incredibly fast performance, and it has a battery life of up to 10 hours. Or, if you're looking for a smaller screen with the same processing power and display, the 11-inch iPad Pro is also on sale for $749.99, down from $799.99.
Fire HD 10 Tablet ($79.99, originally $149.99; amazon.com)
Amazon
The Fire HD 10 features a 10.1-inch screen with 1080p full HD display for sharp visuals while you enjoy your favorite shows and books or browse the internet. With an improved battery life, you'll get up to 12 hours of watching, reading and listening to music.
Fire HD 8 Plus (starting at $74.99, originally starting at $109.99; amazon.com)
AMAZON
Our pick for best budget tablet is seeing a fresh discount right now. The Fire HD 8 Plus is $35 off at just $74.99, and for that price you're getting a solid tablet. It's running a customized version of Android called Fire OS, which integrates heavily with Amazon's services. It's faster over the standard Fire HD 8 with more RAM and features a 12-hour battery that you can recharge wirelessly through a Qi-enabled wireless charger.
Fire 7 Kids Edition Tablet ($59.99, originally $99.99; amazon.com)
This vibrant tablet is ideal for kids thanks to the included year of Amazon Kids+ with over 20,000 apps. Building on that is a 2-year warranty in case it breaks. Though that's unlikely given it comes with a kid-proof case with a built-in stand.
Accessories
Anker Nano 20-Watt Fast Charger ($15.99, originally $19.99; amazon.com)
ANKER
With Apple's 2020 iPhone family likely being announced today and rumors saying no power plug in the box, it's a good time to pick one up. And the Anker Nano is not only incredibly compact, but it can fast charge your iPhone (or really any smartphone) at 20 watts.
Related: All the best Prime Day deals to shop
Satechi Trio Wireless Charging Pad ($89.99, originally $109.99; amazon.com)
Satechi
This Qi-certified charging pad takes care of business, capable of charging up to three devices simultaneously. Plus, if it detects a device is getting too hot, it'll automatically cut off power for a safer charge.
Satechi USB-C Slim Multiport With Ethernet Adapter ($59.99, originally $79.99; amazon.com)
Satechi
Sometimes some extra ports are all you need, which is where the USB-C Slim Multiport comes into play. You'll find four 4K HDMI ports, an Ethernet port and USB Type-C PD charging to top it all off.
Satechi Aluminum USB Headphone Stand ($29.99, originally $49.99; amazon.com)
Satechi
This minimalist, aluminum headphone stand by Satechi is the perfect way to keep your headphones elevated and nearby. But as is often the case with Satechi, there's greater utility than meets the eye, with the base of the stand offering three USB Type-A ports for data transfer and a backside hook to keep cables out of sight.
Anker 49.5-Watt PowerDrive Speed+ 2 ($22.03, originally $29.99; amazon.com)
Anker
If you've got an older car but a newer phone, the PowerDrive Speed+ 2 can bridge the gap. This accessory converts the old cigarette lighter port into a two-port charging station for your phone and other devices. Whether you need USB Type-A or USB Type-C, it's got you covered.
NexiGo Business Webcam ($29.59, originally $44.99; amazon.com)
NexiGo
With the world going full-on virtual this year, this 1080p Full HD webcam lets you be present and presentable for online meetings and recorded lectures alike. It has a wildly wide 110-degree video angle as well as a privacy cover you can flip over the lens any time. And last, but not least, it's fit with a built-in microphone, making this a true all-in-one webcam.
The Bose SoundLink Revolve ($119, originally $199; amazon.com)
Bose
With high quality sound and bass and 360-degrees of coverage, Bose brings its typical star performance with the SoundLink Revolve. And when you pair two together with the Bose Connect app, you can blast music in party mode or enjoy stereo sound.
JBL Boombox ($279.95, originally $400.35; amazon.com)
JBL
This portable JBL speaker brings the beat with intense bass and tremendous volume for up to 24 hours of continuous play time. It's also waterproof, so don't be afraid to play your music poolside.
Kindle
Kindle (starting at $59.99, originally $89.99; amazon.com)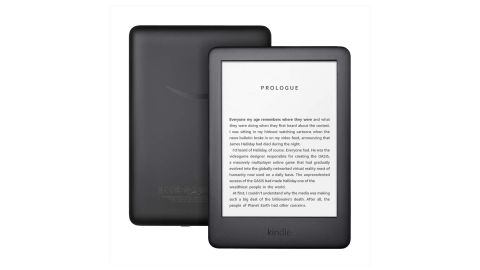 AMAZON
The classic Kindle brings you access to millions of titles, with the storage to hold thousands of books and keep your favorite audiobooks on tap too. It also features a glare-free 6-inch display backed up by an adjustable front light for early risers and night owls alike.
Kindle Paperwhite (starting at $84.99, originally $129.99; amazon.com)
AMAZON
Take reading anywhere you go to a new level with the Kindle Paperwhite. It's both waterproof and glare-free, so not even the beach is off-limits. Plus, with 8GB of internal storage, you can store thousands of books and magazines and loads of audiobooks. Or pair it with an Amazon Leather Cover and Power Adapter for $119.97, down from $189.97.
Kindle Oasis (starting at $174.99, originally $249.99; amazon.com)
AMAZON
The flagship Kindle Oasis is a reader's paradise, featuring a 7-inch display with adjustable warm light that's easy on the eyes — all in a waterproof package. It also throws in page-turning buttons so you don't even have to lift your other hand. This item comes back in stock on the 24th of October, but you can still order it now with Amazon Prime to be shipped later in October.