CNN —
Robot vacuums are pretty neat. They've improved a lot over the years: better suction to clean up messes, bigger batteries for increased runtimes and advanced sensors that allow them to avoid obstacles and enable them to map your home.
For Prime Day 2020, robot vacuums from iRobot, Eufy and Shark, among others, are seeing good discounts.
iRobot
Roomba E5 ($299, originally $379.99; amazon.com)
iRobot
At just shy of $300, the Roomba E5 is one of the most affordable robot vacuums from iRobot. It features the classic circular design with a spring-loaded bumper on the front to stop scuffs on objects and walls. It has several sensors for navigation, obstacle avoidance and the all-important cliff detect. The latter ensures this smart vacuum won't take a tumble down the stairs.
Roomba 981 ($399.99, originally $599.99; amazon.com)
iRobot
The next step up would be the Roomba 981, which is on sale for $399.99. It features a Power Boost technology that ups the suction by 10x to tackle hard messes. Sensors can detect the amount of dirt and let the 981 know when to engage the extra suction. The Roomba 981 also features the normal tropes of an iRobot vacuum: plenty of sensors, obstacle avoidance, Alexa control and a circular design.
Roomba i6+ ($599.99, originally $799.99; amazon.com)
irobot
The Roomba i6+ takes the term "smart" to another level. Via the included base, the i6+ will empty itself into a bag — no need for you to empty the tray inside the vacuum itself. If it fills up while on a cleaning run, it can navigate back to the base with smart mapping and empty itself, then continue on with its mission. Super-cool stuff, not to mention it has all the features of the previous models, including 10x lift suction and a three-stage cleaning system.
Roomba s9+ ($1,099, originally $1,299; amazon.com)
irobot
If you want the top-of-the-line iRobot smart vacuum, take a look at that s9+. It's on sale for $1,099 and features automatic emptying into the base. It has a flashier design with gold accents and features a flat front that allows for it to fit in corners, something that other Roombas can have some difficulty with due to the circular design.
Eufy
Eufy RoboVac 11S Max ($209.99, originally $249.99; amazon.com)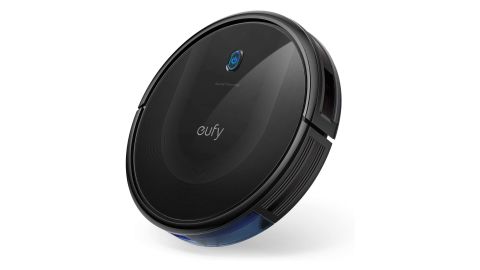 eufy
The RoboVac 11S Max is the complete package from Eufy and the cheapest on our list. And while it doesn't have smart mapping technology, an array of sensors makes sure it avoids obstacles and doesn't fall off ledges or down the stairs. It has a three-point cleaning system with brushes and powerful suction to tackle messes. And it packs all this into a slim build, as it measures in at just 2.85 inches tall.
Shark
Shark IQ Robot Self-Empty XL RV1001AE ($334.99, originally $599.99; amazon.com)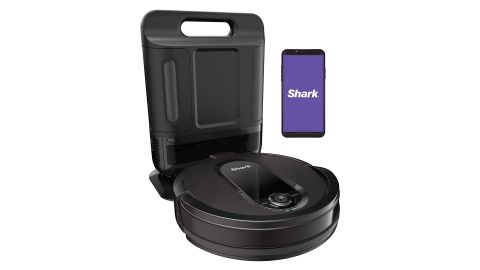 SHARK
Similar to the Roomba i6+ and S9+, but undercutting the price this Prime Day, is the Shark IQ Robot Self-Empty XL RV1001AE. It's down to just $334.99, and, as the name suggests, it will empty itself into the base. Additionally, it has full smart mapping, supports Alexa voice control and cleans in a row-by-row formation.