CNN —
Though it's always fun to snag that cozy sweater you've been eyeing or that top-rated coffee maker on Prime Day, sometimes there's nothing better than getting a really great book at a super-deep discount.
This year, Prime Day is letting you do just that, with a bevy of book-related bargains (and of course some Kindle sales) this year. To help you figure out what's best for you, we've rounded up the best Audible and book deals. Time to get reading.
For a full list of notable Prime Day deals, check out our complete guide here.
Audible subscription
Audible Subscription, 1-Year ($99.50, originally $149.50; amazon.com)
Amazon
For a limited time, you can get an annual Audible subscription, plus 12 credits upfront, for less than $100. That means hundreds of audiobooks and podcasts can be at your disposal at any time.
Kindle Unlimited
Kindle Unlimited Subscription (free, $9.99 per month after 3 months; amazon.com or $29.97, originally $59.94 for 6 months; amazon.com)
Amazon
Want unlimited reading and listening on any device with the Kindle app? Kindle Unlimited unlocks any book you want to read or listen to at the tap of a finger. If you're a new subscriber to Kindle Unlimited today, you get three months free. And if you know you're in it for the long haul, you can get six months of Kindle Unlimited now for $29.97, down from $59.94.
Kindles
Kindle (starting at $59.99, originally $89.99; amazon.com)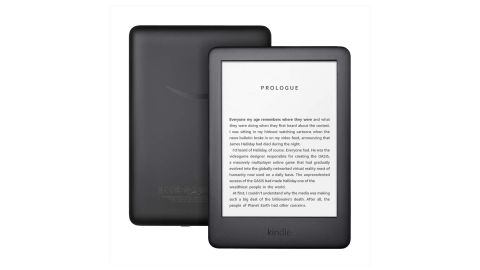 AMAZON
The classic Kindle brings you access to millions of titles, with the storage to hold thousands of books and keep your favorite audiobooks on tap too. It also features a glare-free 6-inch display backed up by an adjustable front light for early risers and night owls alike.
Kindle Paperwhite (starting at $79.99, originally $129.99; amazon.com)
AMAZON
Take reading anywhere you go to a new level with the Kindle Paperwhite. It's both waterproof and glare-free, so not even the beach is off-limits. Plus, with 8GB of internal storage, you can store thousands of books and magazines and loads of audiobooks.
Related: Are you using the best credit card when you shop at Amazon?
Kindle Oasis (starting at $174.99, originally $249.99; amazon.com)
AMAZON
The flagship Kindle Oasis is a reader's paradise, featuring a 7-inch display with adjustable warm light that's easy on the eyes — all in a waterproof package. It also throws in page-turning buttons so you don't even have to lift your other hand.
Kindle e-books
Kindle Bestsellers (up to 80% off; amazon.com)
Amazon
Kindle bestsellers are up to 80% off right now, ranging in genre from fiction, classics, mysteries and romance to science fiction, YA and beyond.
'The Lord of the Rings: One Volume' by J.R.R. Tolkien ($1.99; originally $23; amazon.com)
Amazon
Relive the magic of Frodo, Bilbo, Legolas and more for perhaps the first time with this ultra-discounted Kindle classic.
'When We Believed in Mermaids' by Barbara O'Neal ($4.99, originally $14.95; amazon.com)
Amazon
A suspenseful historical fiction novel that centers around the relationship between two sisters, "When We Believed in Mermaids" follows Kit Bianci as she realizes that her sister, Josie, who she thought was killed years ago in a terrorist attack, isn't dead after all. As she weighs the pros and cons of reuniting, Josie faces the fact that there are many questions still left to be answered.
Related: The best Prime Day kitchen appliance deals.
'The Book Woman of Troublesome Creek' by Kim Michele Richardson ($2.99, originally $15.99; amazon.com)
Amazon
Lovers of historical fiction will adore this book, which centers around Cussy Mary Carter, a traveling librarian who finds herself in Troublesome Creek, an unusual community in Kentucky.
Books
Popular Books (up to 25% off; amazon.com)
iStock
Popular books of various genres — fiction, mystery, classics and more — are 20 to 25% off this Prime Day.
'The Scarlet Letter' by Nathaniel Hawthorne ($4.47, originally $6.99; amazon.com)
Amazon
The classic read by nearly every high schooler is way discounted for Prime Day, just in case your kid has to read it this year too — or you wanna catch up on the classics of your youth.
'The Murmur of Bees' by Sofía Segovia ($6.99, originally $14.95; amazon.com)
Amazon
Set in Mexico during the Mexican Revolution and the influenza of 1918, "The Murmur of Bees" centers around Simonopio, a boy found as a baby disfigured and covered in bees. As he grows up in this magical tale, he realizes he has a gift. When he closes his eyes, he can see the future. And that, of course, leads to some interesting predicaments within his community.
Related: The best Prime Day Lightning Deals.
'The Last Thing She Ever Did' by Gregg Olsen ($8.99, originally $15.95; amazon.com)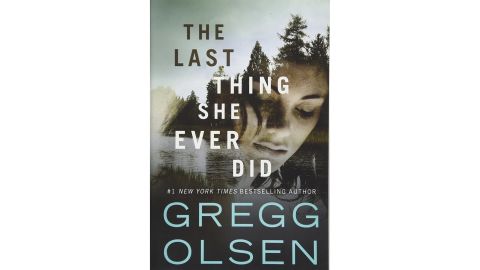 Amazon
If you're in the mood for a psychological thriller, "The Last Thing She Ever Did" promises a gripping mystery when Charlie, the young son of two seemingly perfect parents, goes missing in a small Oregon community. Though we know from the start of this novel who's to blame, once a watchful neighbor enters the picture, it gets even messier.