Three weeks before the 2020 election, the Republican Senate majority has never been in more peril.
Not only do seats like Colorado and Arizona – both currently held by Republican senators – appear to be all but lost for the GOP in 2020, but seats once considered safe for the party now appear to be slipping into the competitive category because of the decidedly adverse national political environment.
In CNN's latest Senate rankings, only two Democratic seats make our list of the 10 most vulnerable. As CNN's Simone Pathe wrote:
"The first presidential debate, during which Trump refused to condemn White supremacy, didn't help down-ballot Republicans. And his diagnosis with Covid-19, followed by that of three GOP senators, may have only cemented the pandemic – and Trump's poor handling of it – in voters' minds, making it more difficult for Republicans to pivot to the economic message that they think is their best play for 2020."
On Tuesday morning, the Cook Political Report, a non-partisan handicapping tip sheet, moved three Republican senators into more vulnerable rankings: the seats of Alaska Sen. Dan Sullivan and Texas Sen. John Cornyn from "likely Republican" to "lean Republican" and the seat of Georgia Sen. Kelly Loeffler from "lean Republican" to "toss up."
Those moves now mean that Cook rates 12 Republican seats as competitive, as compared to just two Democratic seats. To win the majority, Democrats need to net three seats (if Joe Biden is elected) or four (if Trump wins again).
Wrote Cook's Senate editor Jessica Taylor of the current state of the Senate majority fight:
"Three weeks from Election Day, Democrats are now the clear favorite to flip control of the Senate. A drop not only in President Trump's re-election numbers following his disastrous first debate performance and coronavirus diagnosis but also in subsequent downballot GOP surveys paint a dire picture for Republicans across the board at a very precarious time."
Cook also updated its predicted gains for Democrats to two to seven seats and Taylor concluded that "Democrats are now the clear favorite to flip control of the Senate."
The story of these final weeks of the 2020 campaign then may not be whether Republicans can hold on to their Senate majority but whether they can avoid a catastrophic seat loss – dragged down by Trump's collapse at the top of the ticket.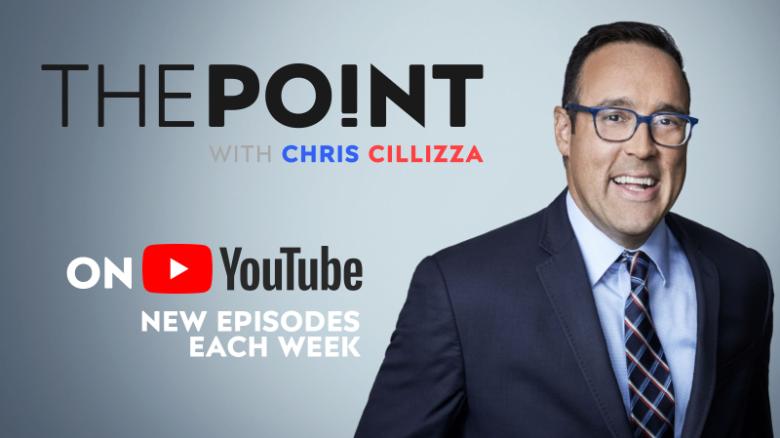 Given that, we need to keep an eye less on people like Cory Gardner (Colorado) and Martha McSally (Arizona), whose respective gooses appears to be already cooked, and more on the likes of Cornyn, Sullivan, Lindsey Graham (South Carolina) and the open Senate seat in Kansas.
In a normal political year, Republicans wouldn't be worried about those seats this late in an election. After all, Cornyn won in 2014 by 28 points. Graham won that year by 17 points. Trump carried Alaska by 14 points in 2016 while he won Kansas by nearly 21 points.
These are not typical targets for Democrats. But these are also not typical times. Trump's botched handling of the coronavirus pandemic, his repeated unwillingness to condemn hate groups, his utterly abnormal approach to the presidency has had consequences on the electorate. As has Republican senators' willingness to capitulate to Trump's wishes – legislatively speaking – and to sit in silence as he breaks norm after norm after norm.
What we know right now is that the national political environment is bad for Republicans. What we don't know yet is just how bad it is. If Trump is truly in a dogfight with former Vice President Joe Biden in Texas and Georgia, it's entirely possible Republican senators from those states could be swept under in the tsunami. Ditto if Trump is only winning South Carolina or Kansas by single-digits.
If past is prologue, these things have a tendency to snowball. Seats rated as "toss ups" very rarely split between the two parties. Usually they all fall in a single direction – influenced by the broader political dynamic at work in the country. Should that happen this November, we could be talking about Democrats with a considerable Senate majority come 2021 – and Republicans facing an extended period in the minority.