CNN —
We're in the thick of Amazon Prime Day, and there's only a few hours left for current Prime members (or newly minted ones who sign up for a free 30-day trial) to save big on tech gadgets, wardrobing essentials, health products, home decor and DIY tools.
For those of you who are new to Prime Day, the savings event lasts for two full days (today being the second) and boasts some of the biggest markdowns on Amazon products you will find all year. These deals come in the form of two-day deals, as well as lightning deals that typically sell out in a matter of minutes. And because all products come with Prime free shipping, you can expect to enjoy your new purchases in a matter of days.
To help you get the most out of the last 24 hours of Prime Day, we've curated to showcase the top products worth shopping.
Amazon Prime Day tech deals
Take 40% off Anker Power Banks: Enjoy steep markdowns on Anker's portable Power Banks, including its PowerCore Essential 20000 (£19.99, originally £34.99; amazon.co.uk) which can provide five charges for your iPhone, and over two and a half charges to an iPad Mini with complete ease.
Amazon Music Unlimited: Audiophiles will enjoy this impressive deal on Amazon Music Unlimited, which boasts unlimited access to your favourite podcasts, songs and audio content ad-free for four months at only £0.99.
Android Tablets: Android devices from Samsugn and Huwaei, which allow you to surf the web, stream your favorite content and capture high-definition photos and videos are now up to 20% off.
ASUS, Surface and other top brand name laptops are now on sale for up to 25% off. This deal includes hefty discounts on gaming devices, Chromebooks and lightweight computers.
Bose Headphones: Enjoy nearly £80 off Bose's powerful SoundLink Wireless Headphones, which boast a top-notch microphone, advanced Bluetooth connectivity and booming audio. Want even more headphone options? Check out the full list of discounted headphones available on Prime Day here.
Professional-grade cameras from the likes of Fujifilm, Canon and Sony are seeing rare discounts this Prime Day, with prices as low as £89.
Eero Mesh: This comprehensive home Wi-Fi system can replace your router, give you up to 460 square meters of internet coverage and intelligently routes traffic to avoid buffering and connection loss is now on sale. Get a three-pack system for £149.90 (originally £249; amazon.co.uk).
Amazon
Part of Amazon's suite of voice-assistant technology, the Echo Dot 3rd Generation (£18.99, originally £49.99; amazon.co.uk), the Echo Show 5 (£39.99, originally £79.99; amazon.co.uk), Echo Show 8 (£59.99, originally £119.99; amazon.co.uk), Echo Audio (£29.99, originally £49.99; amazon.co.uk), Echo Flex (£13.99, originally £24.99; amazon.co.uk) and Echo Studio (£139.99, originally £189.99; amazon.co.uk) are all among Amazon's biggest markdowns this Prime Day.
Fire Tablet 7: Surf the web, watch video content and listen to your favourite music for up to seven hours on a single charge with this £30 tablet.
Fitbit: Fitbit's Versa 2, Inspire, and Inspire HR, some of the brand's most beloved designs, are all part of Amazon's massive Prime Day Savings. For two days only, save up to 34% off these smart fitness trackers.
Garmin: Select Garmin smartwatches and GPS devices are upwards of 20% off their original price tag.
Amazon
Save 30% off gaming accessories: Video games are only part of the gaming experience. To get the best immersive game play there is, stock up on a few additional essentials this Prime Day like an ergonomic keyboard (£16.99, originally £39.99; amazon.co.uk) or a pair of surround sound headphones from Mpow (£16.99, originally £24.99; amazon.co.uk).
Kindle Paperwhite: Amazon's signature e-reader that holds thousands of titles in one sleek, glare-proof display is now on sale for £39 off.
SanDisk Memory and Storage: Keep all your photographic memories from your last holiday or important digital files from work safe with the help of these SanDisk memory disks and portable hard drives, now on sale for up to 35% off.
Sony Bluetooth Speakers, like the Sony SRS-XB12 Compact & Portable Waterproof Wireless Speaker, are now 50% off their retail price tag. And they aren't the only speakers up for grabs this Prime Day. Options from Bose, Ultimate Ears and JBL are seeing deep discounts, too. To see all the markdowns available today, click here.
Samsung, LG, Philips and Sony TVs are now up to 30% off: Why wait until Black Friday to upgrade your home cinema? Right now, shoppers can save hundreds of pounds off 4K HD smart TVs from top brands like Samsung and LG. One of the best deals we've spotted is on the Philips 65-inch 4K UHD Smart TV, now on sale for £175 off its original price tag.
Amazon Prime fashion & beauty deals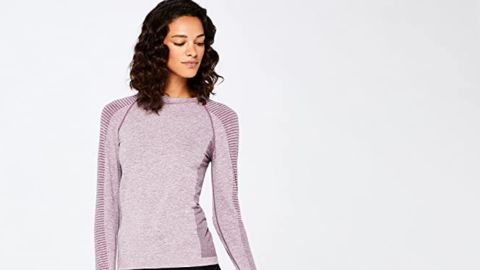 Amazon
Aurique: Enjoy 50% off Amazon's signature fitness brand Aurique. Some of the top discounts that have caught our eye include its thermal jogging leggings (starting at £23) and its fashion-forward long-sleeve sports top (starting at £18).
Amazon Brands skincare: Body care essentials like body wash, lotion and SPF are all now on sale up to 30% off today. Better yet, many of these Amazon Brand skincare products come in multipacks, so that you can bulk shop now and have your bathroom fully stocked for months to come.
Amazon Essentials: Staple closet essentials, like polo shirts and Breton long-sleeve tops, are now up to 50% off this Prime Day. Plus, many of these great discounts are ideal for winter wardrobing.
Boots and Wellies, now 30% off: Prepare for all your countryside strolls and cold weather forecasts with a few pairs of these shearling lined boots, waterproof wellies and stylish Chelsea boots, now a fraction of the original cost.
Calvin Klein: It's not just Amazon brands that are heavily discounted this Prime Day. Premium labels, including Calvin Klein, are upwards of 30% off today, too.
Canterbury: Sports socks, gym bags, rugby shorts, thermal legging and head guards are all seeing steep markdowns over the next two days.
Craghoppers: British outdoor clothing and supply company Craghoppers is markding down a number of its best-sellers. This includes its winter-lined trousers, roomy backpacks and waterproof outdoor jackets.
Facial Steamers and Pore Vacuum Cleaners: Clean your pores the way spa professionals would with these Facial Steamers and Pore Vacuum Cleaners on sale for 30% off.
Helly Hansen: Enjoy premium insulated jackets, cozy beanies and waterproof duffel bags for 30% off.
L'Oreal, Cervae and Neutrogena's everyday skincare products (think: Micellar cleansing waters, face serums and moisturizing lotions) are up to 50% off.
Luggage and Sports Accessories, now up to 30% off: Even though your next holiday may be on hold, you might as well stock up on new rolling luggage and packing cubes ahead of time. And with this deal on Amazon Basic luggage options, products start as low as £9.
Luggage and Travel Accessories, now up to 50% off: Even though your next holiday may be on hold, you might as well stock up on new rolling luggage and packing cubes ahead of time. And with this deal on Premium luggage options from Samsonite and Eastpak, you can enjoy a brand new carry-on or check-in luggage for as low as £55.
Enjoy up to 50% off men's grooming products: Beard shampoo, American Crew pomade, deodorant and shaving sets are all upwards of half off this Prime Day. These discounts make for great Christmas gifts for your loved ones, or a special treat for yourself. Decisions, decisions.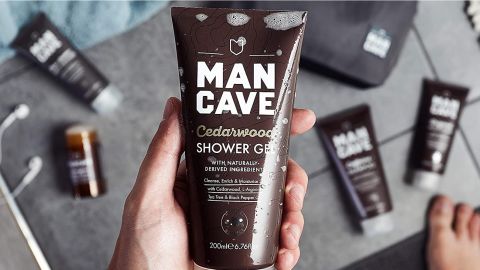 Amazon
Marmot: Score 25% off your next Marmot outdoor jacket purchase. Currently, 26 different versions of the brand's popular waterproof jacket, ranging in color and cut, are part of Prime Day.
Mylee Nail Kits: Tired of paying for gel manicures at the salon? Why not give yourself a spa day at home with these Mylee Gel Nail Kits. Its Gel Manicure Set, which comes with a UV dryer and both base and top coat polishes, is now just £20.
Puma: Stock up on bold Puma athleisure, performance and even football boots for up to 30% off their retail price tag for two days only.
Sealskinz Outdoor Accessories: Once you have your winter jacket from Helly Hansen or your lined trousers form Craghoppers, finish your look with one of these waterproof outdoor accessories from Sealskinz, including gloves, hats and unisex socks.
Timex: One of Timex's classic designs, its Women's Weekender is now over 30% off today.
Amazon Prime home deals
Amazon
Amazon Brands Furniture & Home Decor: Furniture and home decor options from Amazon Brands, including office desks, plush rugs and shelving are now up to 30% off.
Take up to 40% off on Bosch and Dremel's home and garden products, such as power drills, hedge cutters, and high pressure washers.
Bosch Professional Tools: Get your DIY on with this massive 30% off deal on professional-grade Bosch Power Tools.
Brabantia, Vileda and Thermos storage containers, organizers and portable drink canisters are now just a fraction of their original cost.
In the market for new cooking utensils and gadgets? There's a slew of products on Amazon that span kitchen scales, knife sets, ice makers and cake decorating sets, as low as £5.
Eufy Robot Vacuum Cleaners: Why clean your own home when a robot can do it for you? Right now, a selection of WiFi-enabled Eufy Robot Vacuum Cleaners are on sale for 50% off, with options starting as low as £125.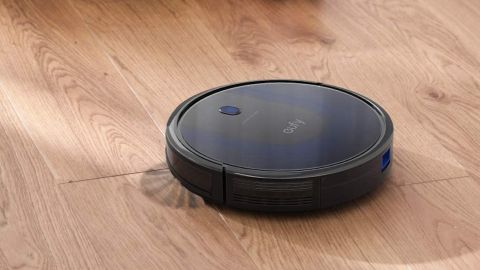 Amazon
Add to your at-home library with some of today's best-selling Fiction and Non-Fiction books, now 40% off.
Instant Pot: The internet's favourite cooking appliance, the Instant Pot Duo, is now just £59.99. This programmable cooker takes the place of seven different cookery tools, including a rice maker and pressure cooker, and can make your meal prep virtually a hands-free process.
A selection of Joseph Joseph Houseware, including its fan-favourite stackable containers, are now up to 30% off. Consider the sale a great excuse to start Marie Kondo-ing your kitchen.
Levivo Water Carbonator Set: Quench your thirst with sparkling water on demand with the help of this carbonation set, which comes with two aerator bottles and two PET bottles (£59.39, originally £84.89; amazon.co.uk) But hurry, there's only a few of these designs left in stock!
Wake up to a freshly brewed coffee courtesy of your new Nespresso Coffee Maker. This Prime Day, Nespresso machines are on sale, boasting savings of up to 30% off. Bonus: Nespresso-compatible coffee pods are also on offer this Prime Day, with discounted multipack options from Starbucks as low as £17.99.
Philips, Tefal and Morphy Richards irons are now upwards of 40% off, boasting prices as low as £33.99. Philips Hue Lighting Bundles for both indoor and outdoor lamps, are now on sale for 30% off.
Shark Floorcare: A variety of cordless vacuum cleaners (both handheld and stick options), as well as steam cleaning mops from Shark are now up to 45% off.
Sleep soundly with these deals from Simba, Emma and other top mattress brands. Enjoy deep discounts on air mattresses, memory foam pillows and ergonomic mattress toppers. We even spotted a 100-pound markdown on Emma's Original Double Mattress, dubbed the UK's most sold mattress online (now £334.33; amazon.co.uk).
Large appliances like microwaves, washers, wine coolers and fridges from brands like Toshiba and Russell Hobbs are now hundreds of pounds off.
Yankee Candle: Freshen up your flat with one of the many fragrant autumn Yankee Candle scents like Cinnamon Stick and Cranberry currently on sale during Prime day.
Amazon Prime health deals
Amazon
23andme: Ever wondered where your ancestors came from? 23andme helps demystify your family's lineage with its ancestry DNA kit. The service compares your unique DNA against over 1,500 global regions to show the breakdown of your ethnicity and to help you build out your family tree. Plus its Health + Ancestry Service (now £74, originally £149; amazon.co.uk) goes one step further, pulling health insights from your DNA such as if you're a carrier for an inherited condition or what types of lifestyle choices best suit your genetic makeup. Be advised, this discount is selling out fast.
Beurer SAD Lamp: SAD Lamps can help provide your body with a needed boost of Vitamin D on the days when sunlight is scarce. And these devices have been shown to help improve your mood and improve your energy levels. Just in time for winter, Beurer's SAD Lamps are currently on sale for 42% off.
Facemasks, both disposable and reusable alike, are now 30% this Prime Day, with prices starting as low as £6.39.
Landwind's Infrared Thermometer, which allows you to check people's temperatures at a safe distance, is currently marked down from its normal price of £39.99 to just £22.98.
Massage tools, like the addsfit Massage Gun (£104.99, originally £139.99; amazon.co.uk) and RENPHO Eye Massager (£40.79, originally £58.99; amazon.co.uk) are upwards of 30% off over the next two days.
Oral B, a leading provider of oral care products, is offering its Smart 6 6000N CrossAction Electric Toothbrush for 75% off its typical price tag. This electric toothbrush comes with five different brush modes, including daily clean, pro clean, sensitive clean, teeth whitening and gum care, so you can personalize your oral care based on your specific needs.
Omron's popular digital blood pressure monitors are up to 40% off for Prime Day.
Philips Somneo Sleep and Wake-up Light with Relax Breath (now £99.99) mimics the sun rays and fills your room to help you gently wake up, so much so that 92% of users claim it's easier to get up in the morning with one of these devices nearby.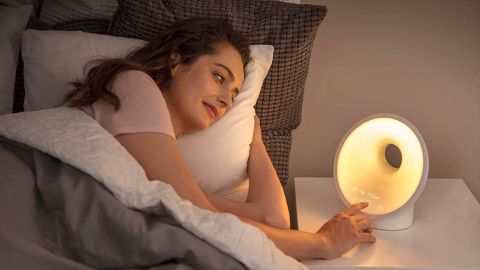 Amazon
A selection of Philips Sonicare DiamondClean Electric Toothbrushes and Brush Heads are now a whopping 70% off during Prime Day. Your dentist will thank you.
Take up to 45% off the Scholl footcare insoles that can help make your leisurely strolls, runs, workouts and other activities more comfortable.
Waterpik Professional Water Flossers, which can help you get a deeper clean after you've brushed your teeth, are now on sale for 30% of this Prime Day.
Withings: Both Withings smart scales, sports watches and thermometers have discounted up to 30%. One highlight includes its popular 4.5-star Withings Body+ - Wi-Fi Body Composition Smart Scale, a Bluetooth device that can track BMI, muscle mass, water measurement and your weight, as well as send information straight to your smartphone.
Save up to 40% on select Vitamins and Health Foods such as the Sevenhills Wholefoods Organic Raw Acai Berry Powder (£6.99, originally £10.99; amazon.co.uk) and the Sevenhills Extra Virgin Raw Coconut Oil (£8.99, originally £14.99; amazon.co.uk).
Enjoy 63% off Viabiotics, Nature's Bounty and other supplements and vitamins this Prime Day.
Note: The prices above reflect the retailer's listed price at the time of publication.