(CNN) —
Just in time to give Amazon Prime Day some healthy competition, Walmart has launched the Big Save event, offering Black Friday-like sales through Thursday.
Free two-day shipping is available for orders of $35 or more, and some items have free next-day delivery. Start scrolling for our favorite style and home picks, from snappy sandals to the sweetest Instant Pot you've ever seen, discounted as low as a third of their original prices.
Hunter Women's Original Tall Rain Boots (starting at $69.99, originally $149.99; walmart.com)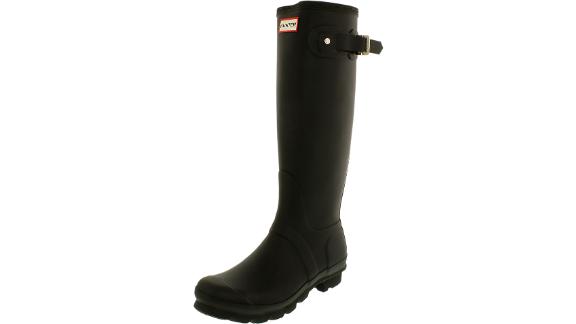 They've spawned scores of imitators, but these are an original — the Hunter wellie has been punctuating rainy day looks since 1958.
Sweet Life Patty Thong Sandal ($9, originally $32.99; walmart.com)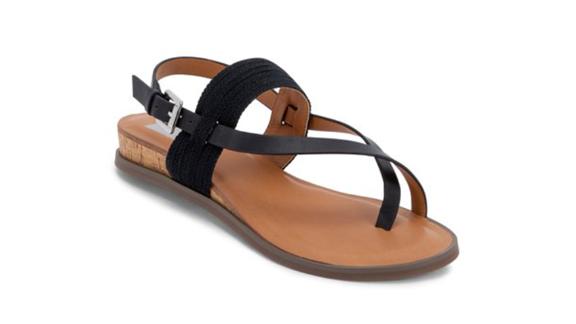 A perfect resort sandal, for the price of two coffees.
Scoop Women's Printed Maxi Shirt Dress ($44.99, originally $59; walmart.com)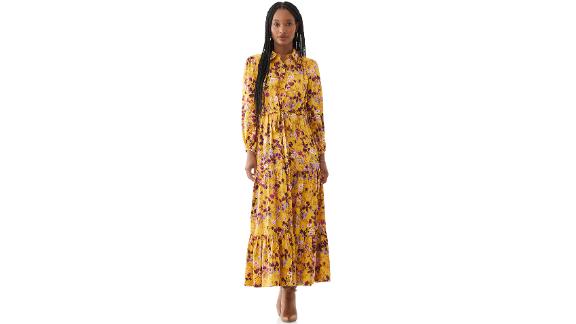 The dress that makes us want to get done up for work (or whatever) all over again.
Eddie Bauer Women's Luna Peak Down Parka ($59.99, originally $199; walmart.com)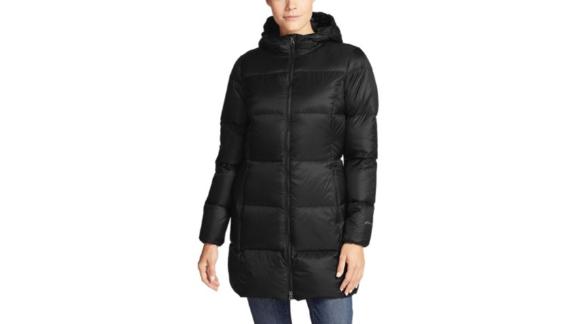 An urbane, streamlined version of the down parka.
Scoop Women's Juliet Asymmetrical Flat Sandals ($7, originally $23; walmart.com)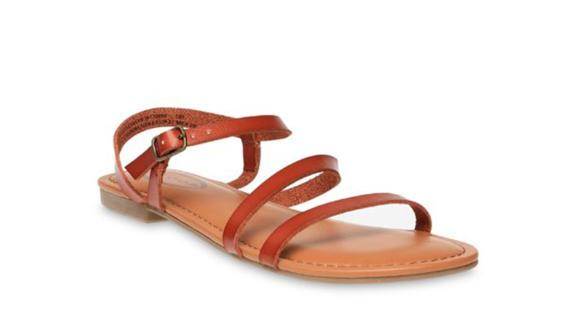 Get an early jump on spring with these super-cute basic sandals in two colors.
Rokka&Rolla Men's Lightweight Hooded Puffer Jacket ($45.99, originally $59.99; walmart.com)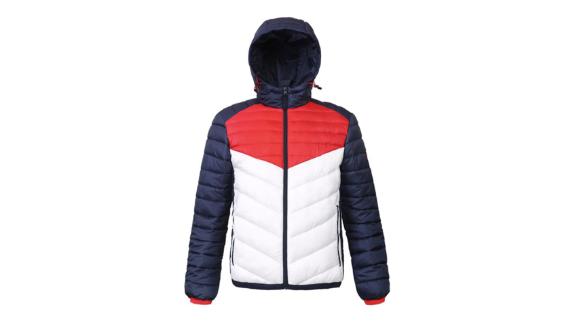 Channel '80s ski style but with 3M Thinsulate high-tech performance fabric — then wear it every day this winter.
Alpine Swiss Sabine Women's Suede Shearling Moccasin Slippers ($19, originally $38; walmart.com)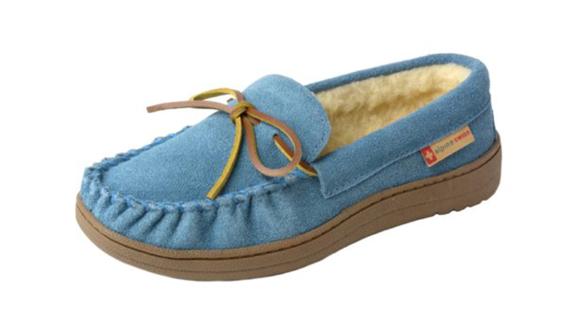 A faux shearling slipper is the ultimate in housewear luxury.
Starvnc Women's Button-Down Solid Color Cardigan ($19.99, originally $39.99; walmart.com)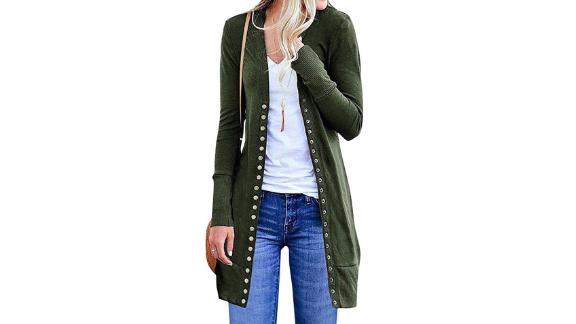 This cardigan pulls together a look with easy polish.
Everest Classic Pattern Backpack ($11.99, originally $25.95; walmart.com)
There's a cool nostalgic-California vibe to this pack, perfect for school or overnight jaunts.
Time and Tru Women's Side Stripe Sweatshirt ($9.99, originally $13.98; walmart.com)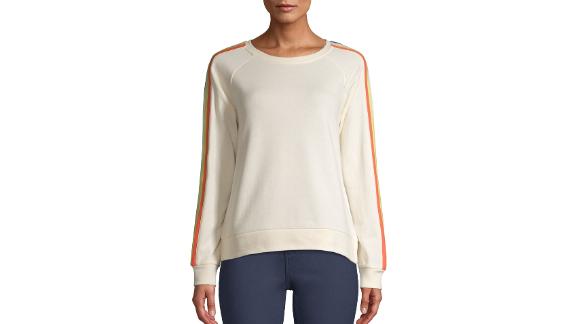 We can't resist a multicolored side stripe on a versatile basic.
The Pioneer Woman Instant Pot LUX60, 6-Quart ($49, originally $99; walmart.com)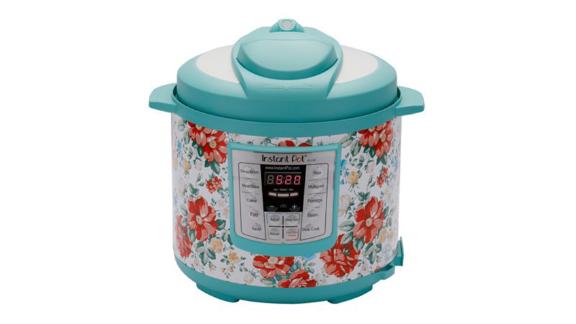 The ultimate multitasker: this floral print pressure cooker doubles as a slow cooker and rice cooker, among numerous other specialties.
Patton Wall Decor 24x36 Gold Ornate Wall Accent Mirror ($59.55, originally $69; walmart.com)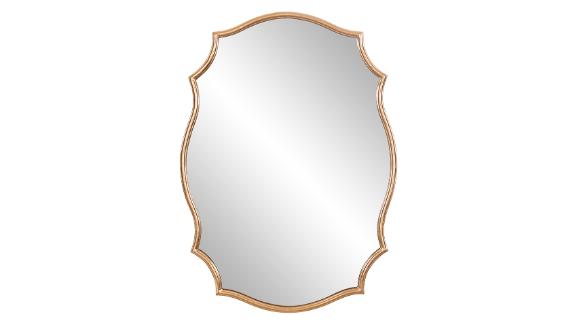 An accent mirror may be just the touch of ornate you need to add to your home.
Sycees Automatic 19-in-1 Bread Maker Machine ($139.99, originally $299.99; walmart.com)
The phrase "the best thing since sliced bread" comes to mind. This incredible appliance has 19 different bread settings, gluten-free among them.
Mainstays Gray & Teal 8-Piece Bedding Set ($39.99, originally $64.99; walmart.com)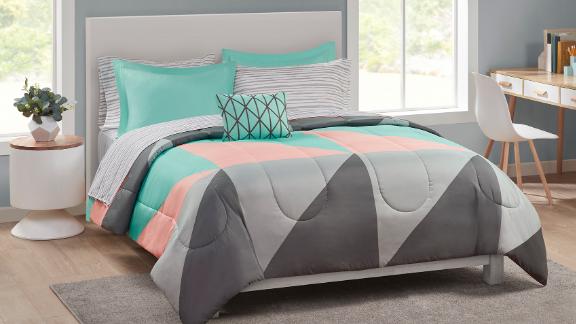 This very affordable eight-piece bedding set is like a little work of modern minimalist art.
Smoko Haru Tuna Sushi Ambient Light ($11.99, originally $16; walmart.com)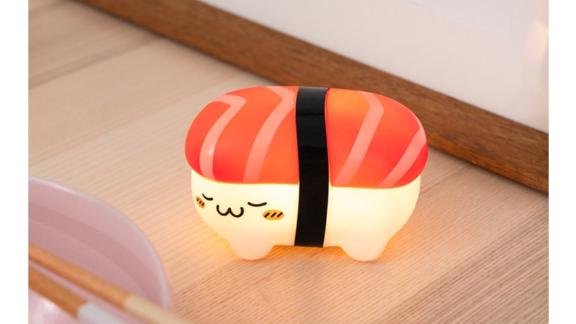 Because even light fixtures should be cute and fun, as evidenced by this adorable sushi lamp.
Best Choice Products 6-Quart Enamel Cast-Iron Dutch Oven ($49.99, originally $71.99; walmart.com)
A handsome Dutch oven at an excellent price.