In pictures: Supreme Court Justice Amy Coney Barrett
Updated 4:18 PM EDT, Wed October 28, 2020
Michael Reynolds/Pool//AFP/Getty Images
Supreme Court nominee Amy Coney Barrett was sworn in on Monday, October 26, a short time after she was confirmed by Senate Republicans.
Supreme Court Justice Clarence Thomas administered the official Constitutional Oath during a ceremony at the White House.
"The oath that I have solemnly taken tonight means at its core that I will do my job without any fear or favor and that I will do so independently of both the political branches and of my own preferences," Barrett said. "I love the Constitution and the democratic republic that it establishes and I will devote myself to preserving it."
The confirmation vote was 52-48. Sen. Susan Collins of Maine was the only GOP senator to cross party lines and vote with Democrats against the nomination, expressing concerns that it was too close to Election Day to confirm a nominee.
Barrett's confirmation locks in a 6-3 conservative majority on the high court.
Barrett, a federal appellate judge and Notre Dame law professor, is a proven conservative with a compelling personal story who had long been atop President Donald Trump's Supreme Court short list. She was nominated to fill the seat of Ruth Bader Ginsburg, a liberal icon who died September 18 at the age of 87.
Her confirmation hearings took place over four days earlier this month. Trump nominated Barrett during a ceremony at the White House Rose Garden on September 26. A number of people who attended the event — where few guests wore masks or practiced social distancing — later tested positive for the coronavirus.
Photos: Supreme Court Justice Amy Coney Barrett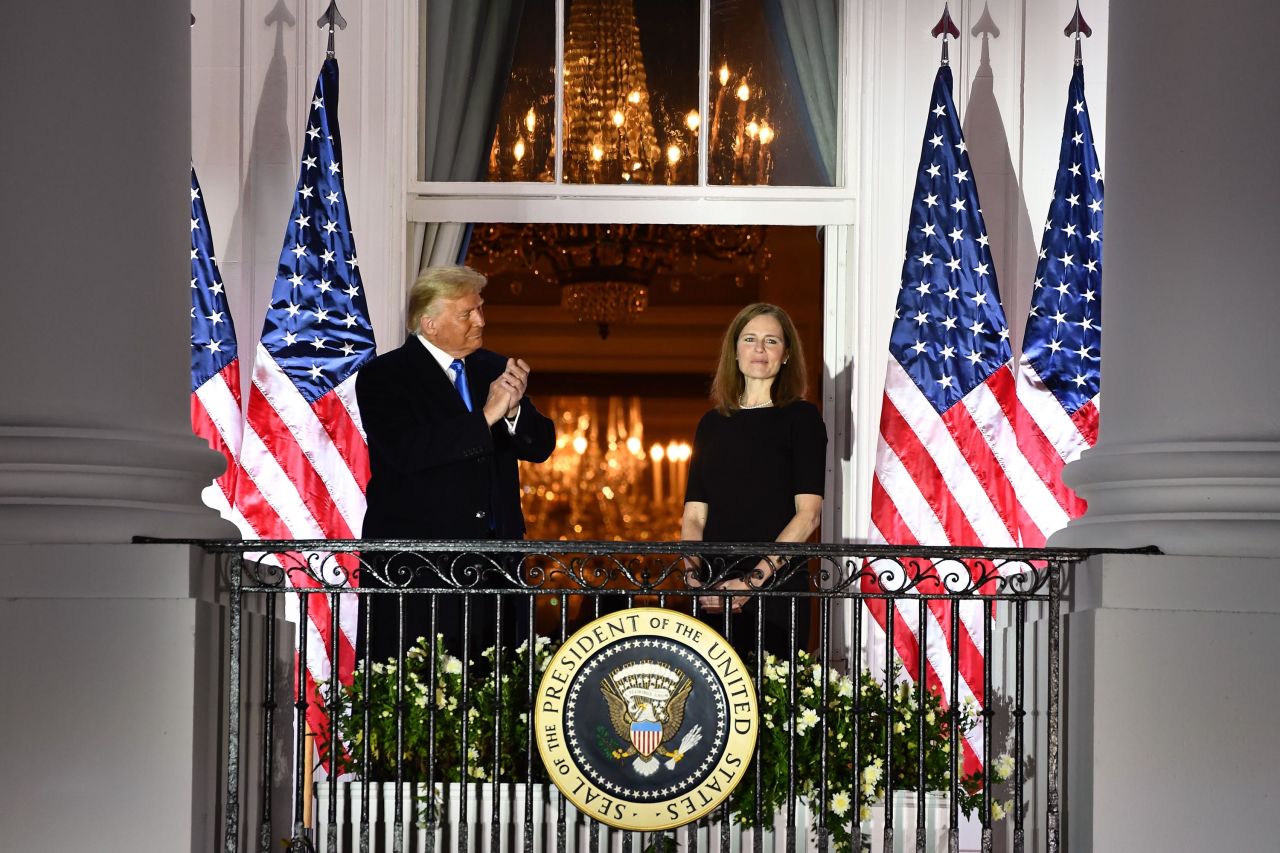 Photos: Supreme Court Justice Amy Coney Barrett
Photos: Supreme Court Justice Amy Coney Barrett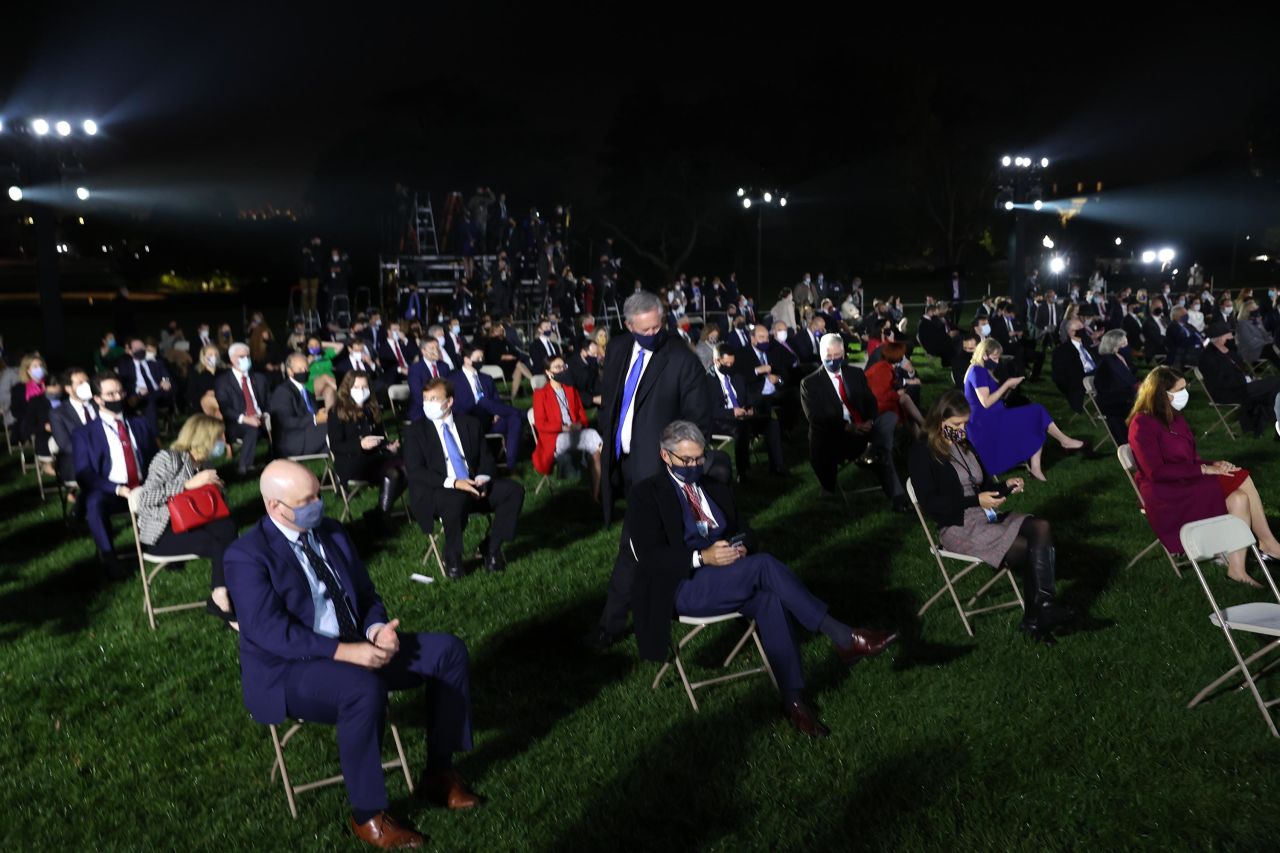 Photos: Supreme Court Justice Amy Coney Barrett
Photos: Supreme Court Justice Amy Coney Barrett
Photos: Supreme Court Justice Amy Coney Barrett
Photos: Supreme Court Justice Amy Coney Barrett
Photos: Supreme Court Justice Amy Coney Barrett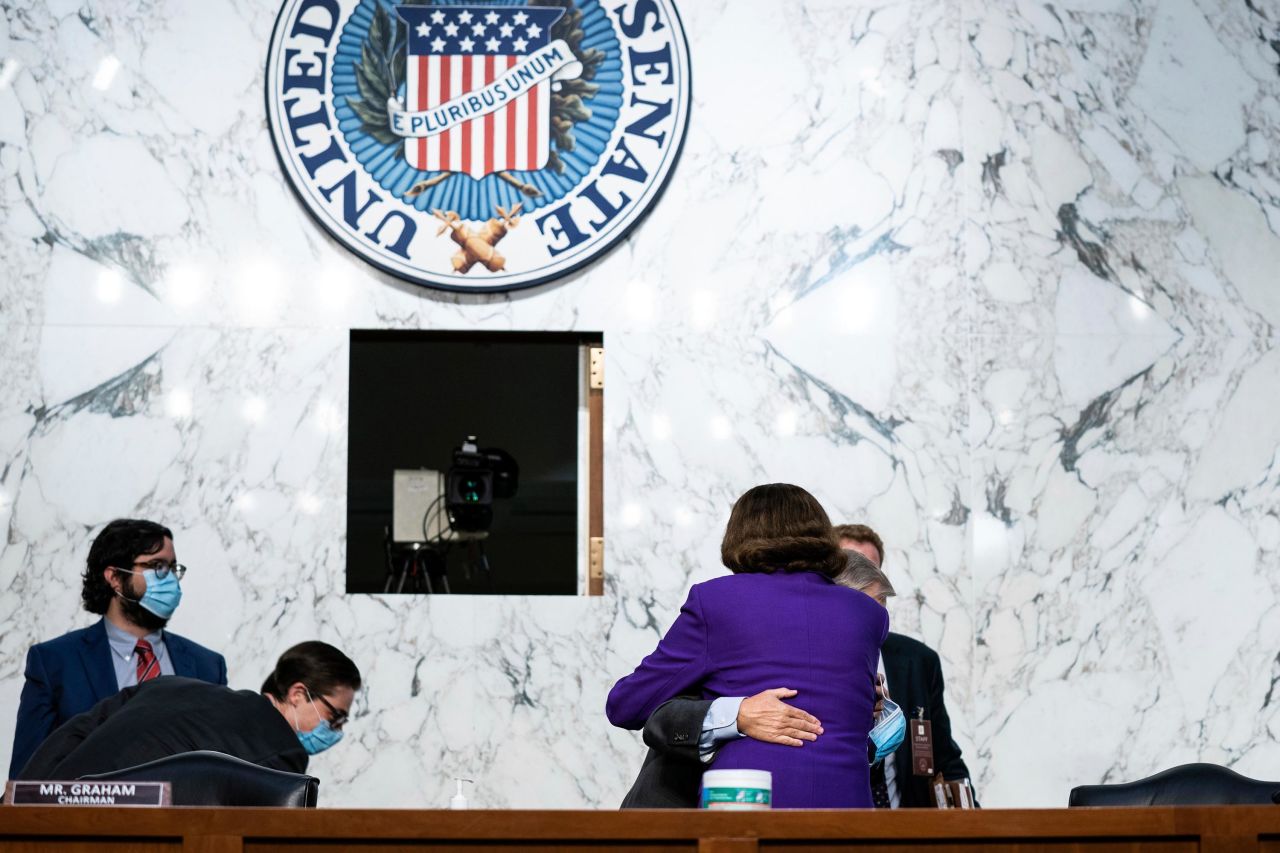 Photos: Supreme Court Justice Amy Coney Barrett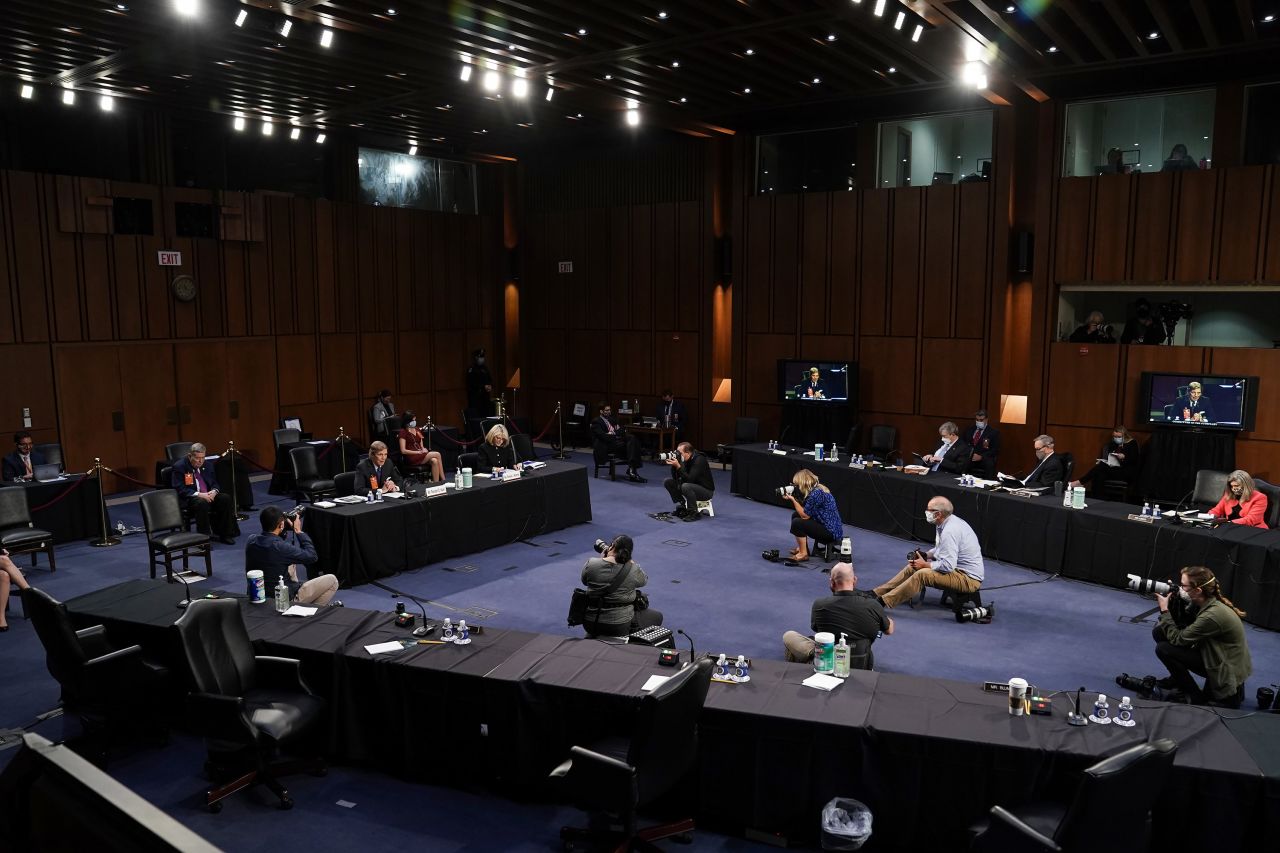 Photos: Supreme Court Justice Amy Coney Barrett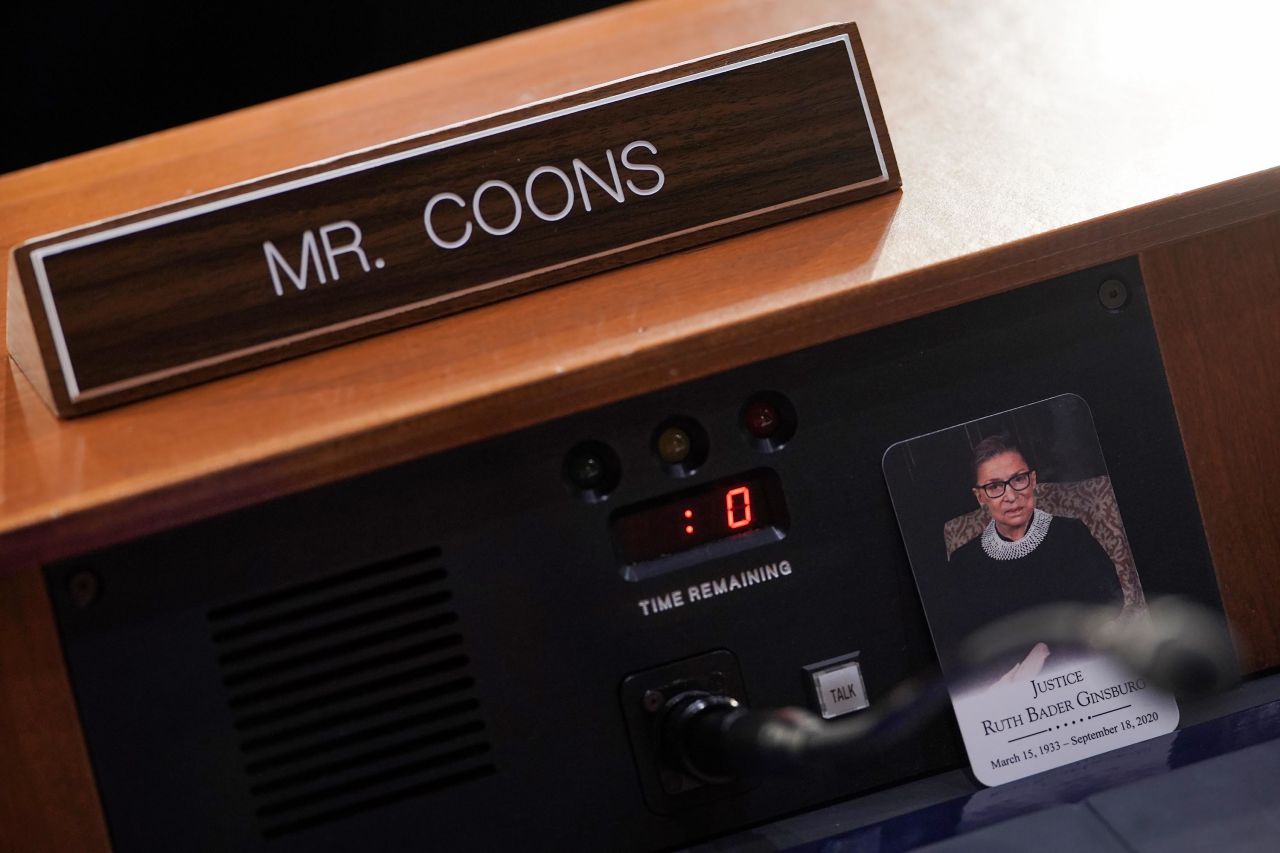 Photos: Supreme Court Justice Amy Coney Barrett
Photos: Supreme Court Justice Amy Coney Barrett
Photos: Supreme Court Justice Amy Coney Barrett
Photos: Supreme Court Justice Amy Coney Barrett
Photos: Supreme Court Justice Amy Coney Barrett
Photos: Supreme Court Justice Amy Coney Barrett
Photos: Supreme Court Justice Amy Coney Barrett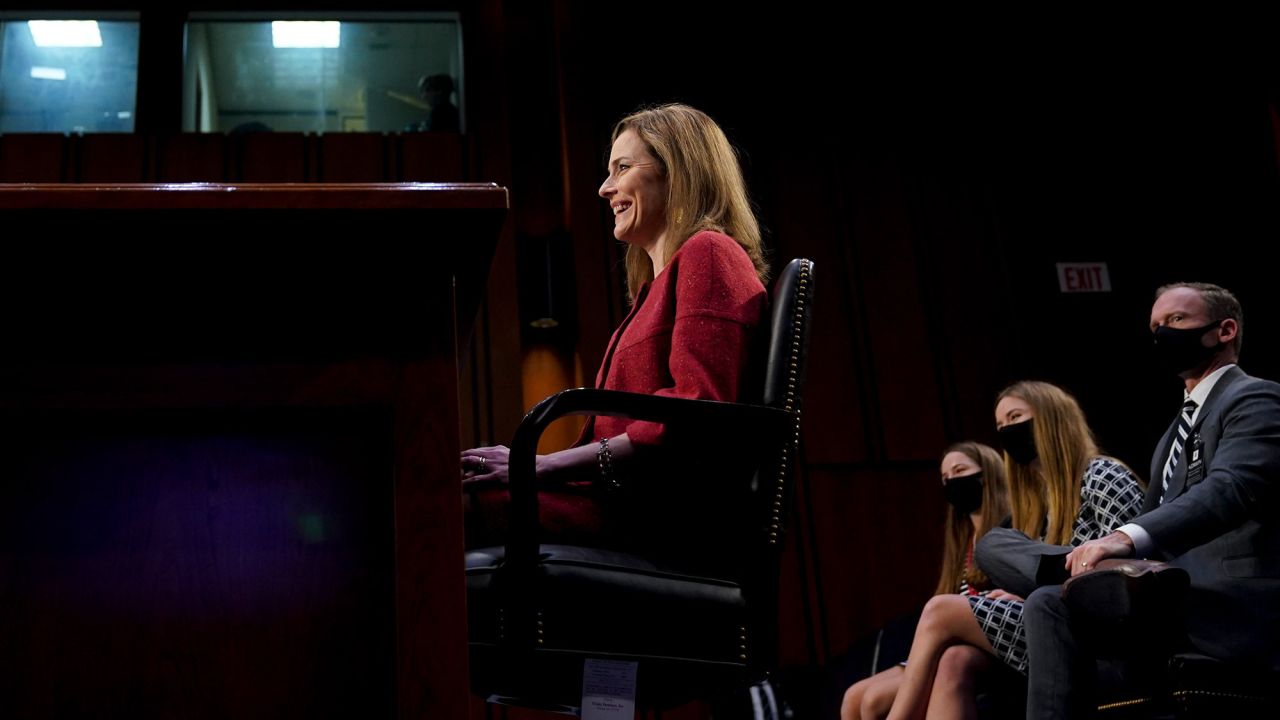 Photos: Supreme Court Justice Amy Coney Barrett
Photos: Supreme Court Justice Amy Coney Barrett
Photos: Supreme Court Justice Amy Coney Barrett
Photos: Supreme Court Justice Amy Coney Barrett
Photos: Supreme Court Justice Amy Coney Barrett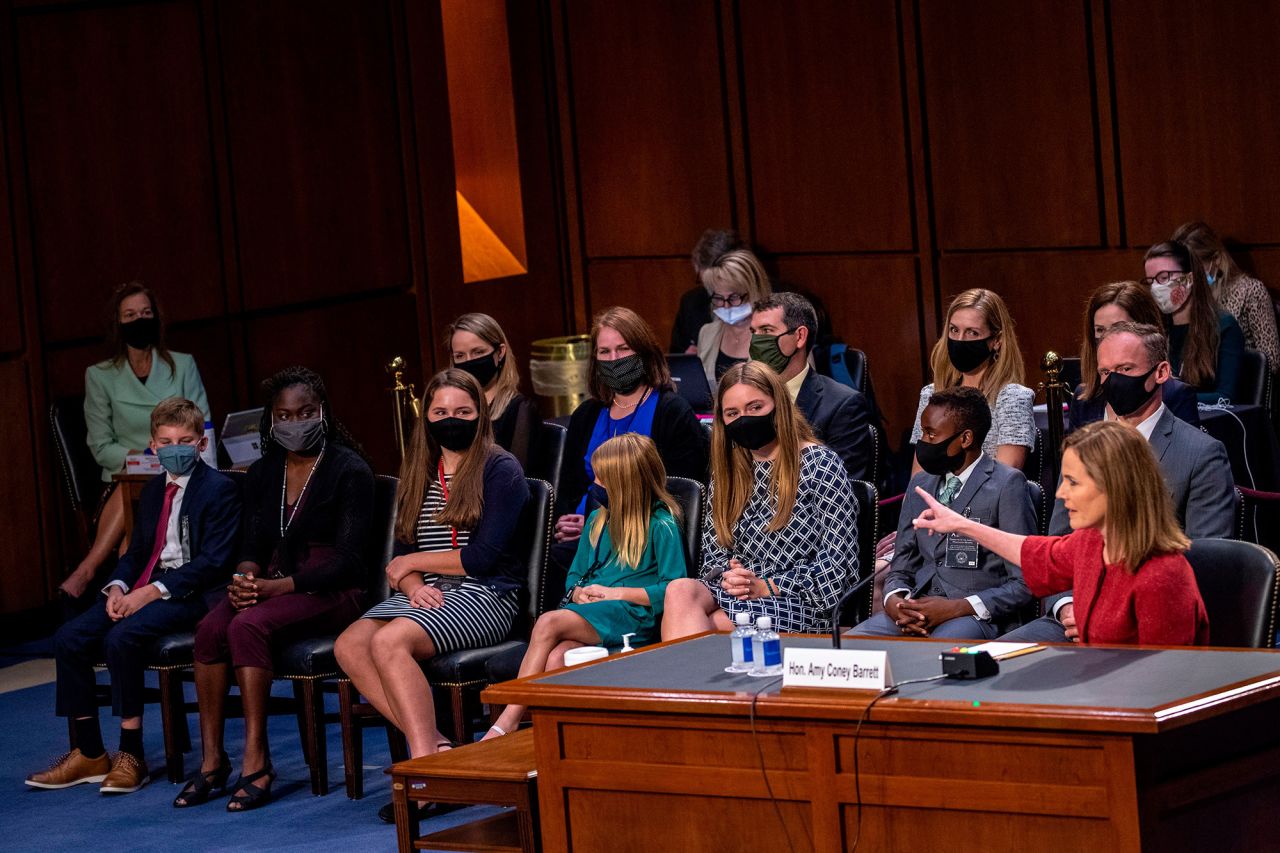 Photos: Supreme Court Justice Amy Coney Barrett
Photos: Supreme Court Justice Amy Coney Barrett
Photos: Supreme Court Justice Amy Coney Barrett
Photos: Supreme Court Justice Amy Coney Barrett
Photos: Supreme Court Justice Amy Coney Barrett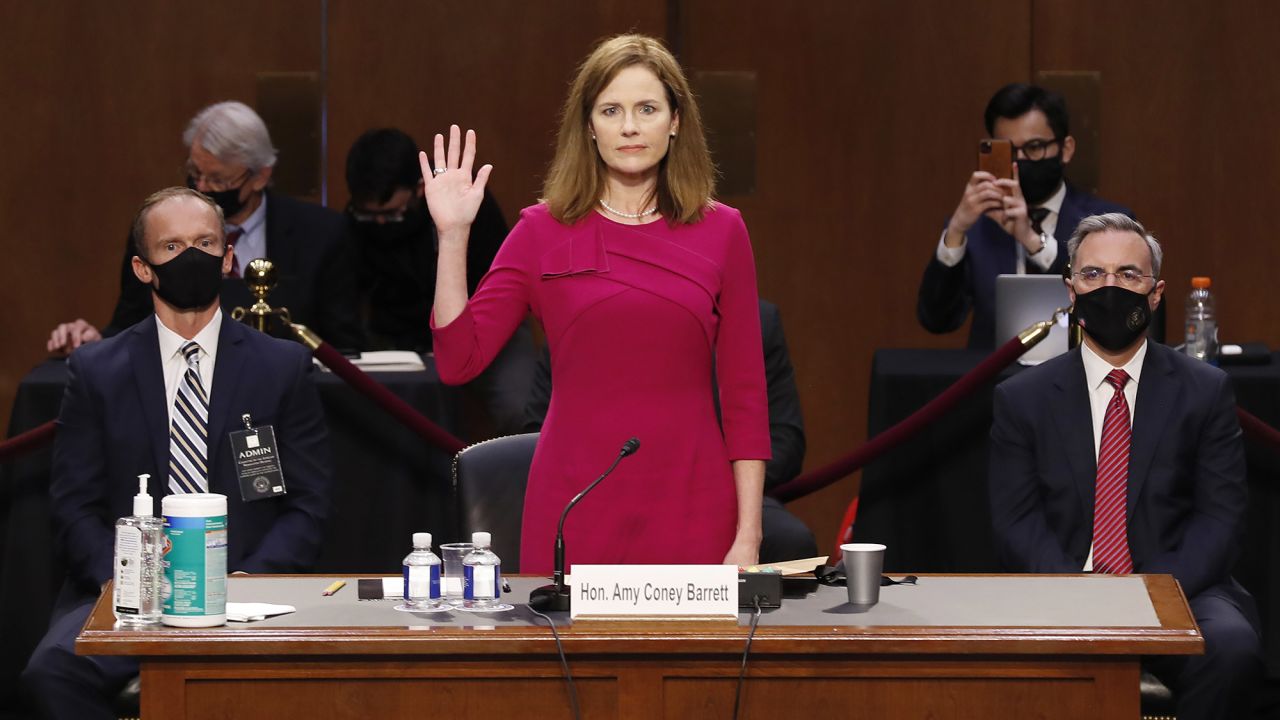 Photos: Supreme Court Justice Amy Coney Barrett
Photos: Supreme Court Justice Amy Coney Barrett
Photos: Supreme Court Justice Amy Coney Barrett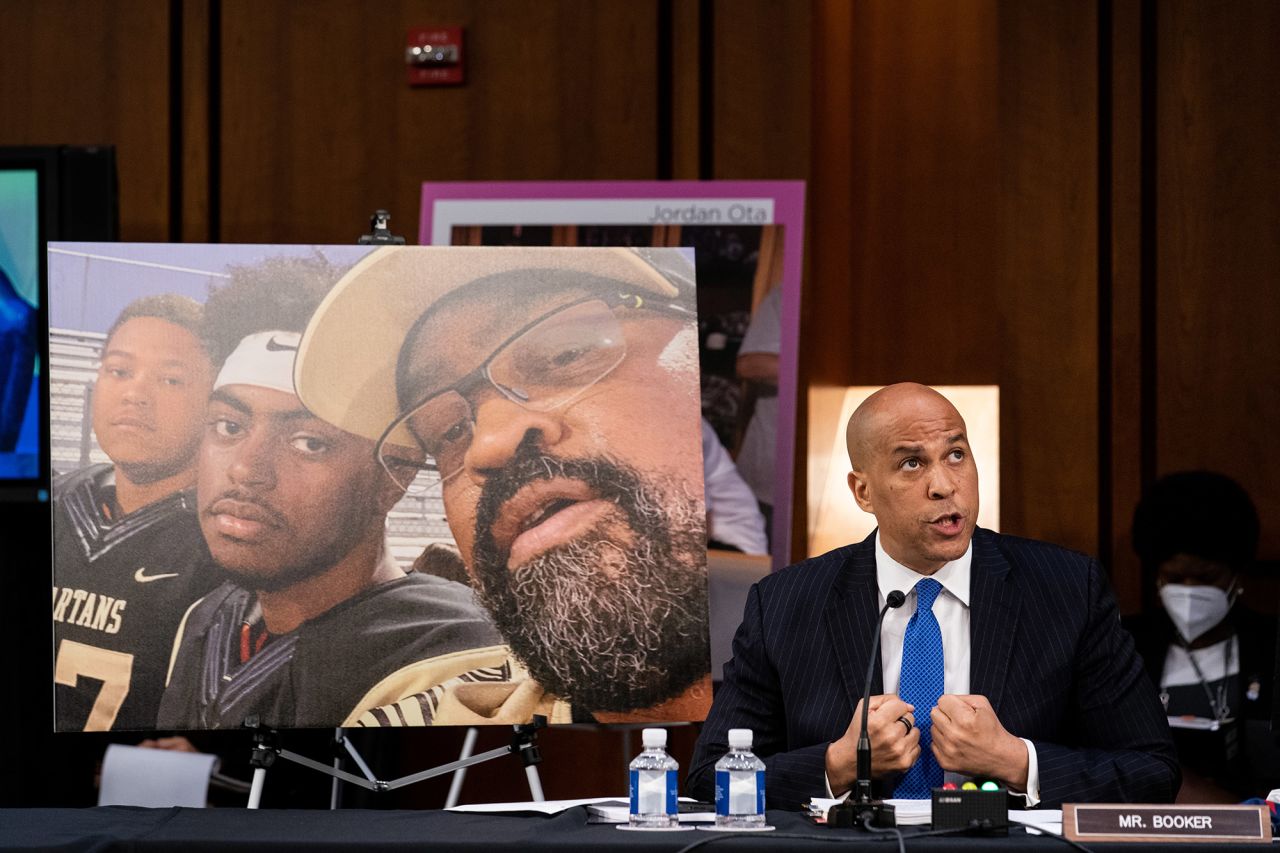 Photos: Supreme Court Justice Amy Coney Barrett
Photos: Supreme Court Justice Amy Coney Barrett
Photos: Supreme Court Justice Amy Coney Barrett
Photos: Supreme Court Justice Amy Coney Barrett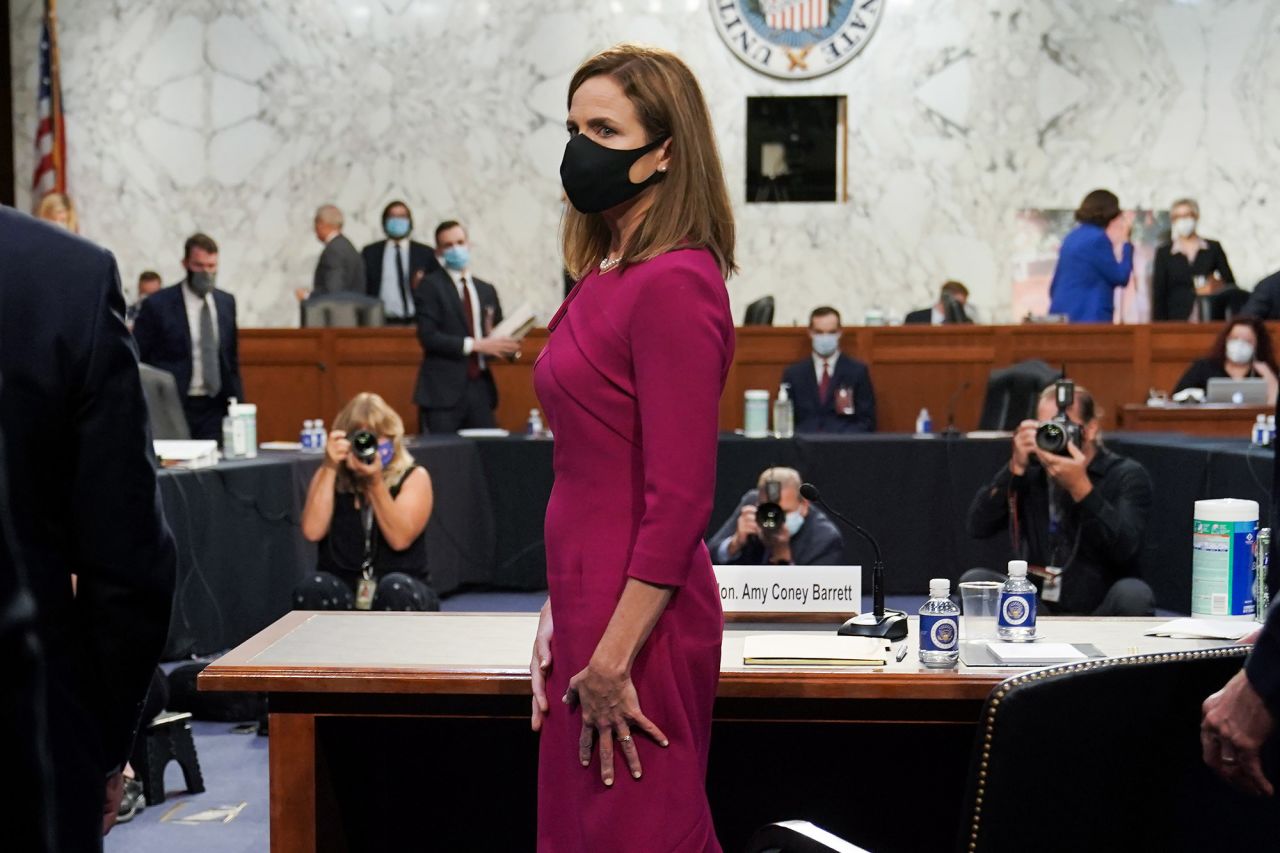 Photos: Supreme Court Justice Amy Coney Barrett
Photos: Supreme Court Justice Amy Coney Barrett
Photos: Supreme Court Justice Amy Coney Barrett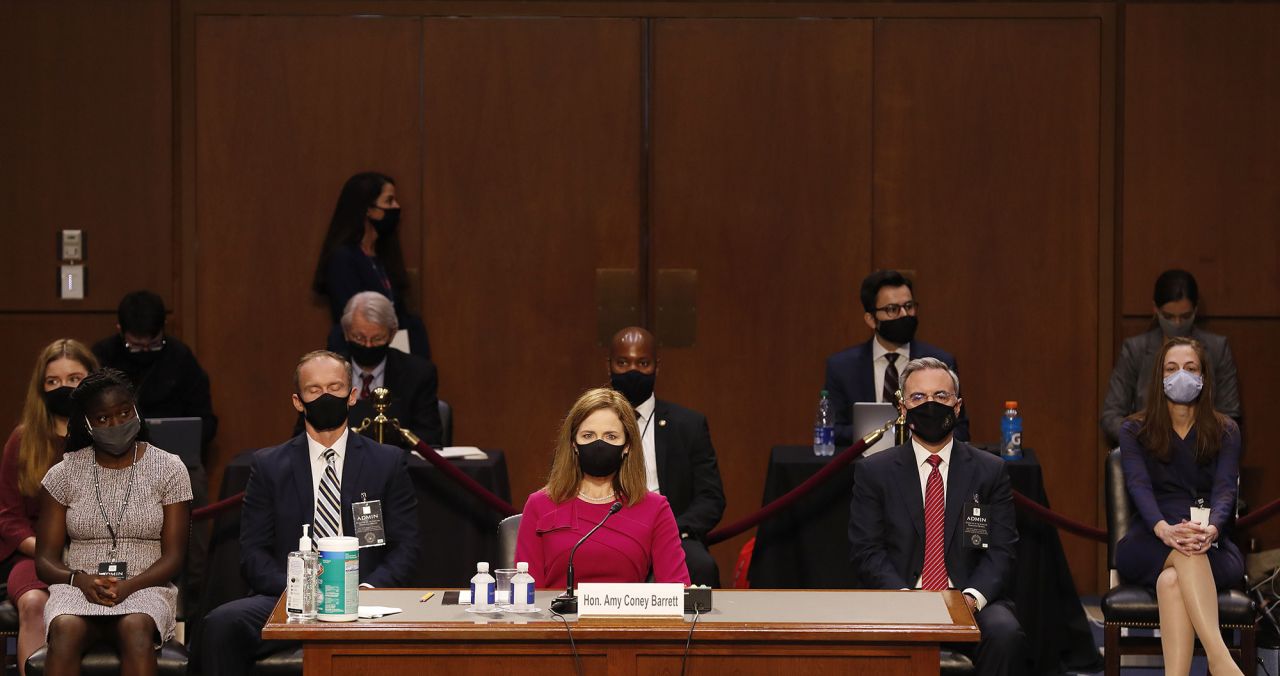 Photos: Supreme Court Justice Amy Coney Barrett
Photos: Supreme Court Justice Amy Coney Barrett
Photos: Supreme Court Justice Amy Coney Barrett
Photos: Supreme Court Justice Amy Coney Barrett
Photos: Supreme Court Justice Amy Coney Barrett
Photos: Supreme Court Justice Amy Coney Barrett
Photos: Supreme Court Justice Amy Coney Barrett
Photos: Supreme Court Justice Amy Coney Barrett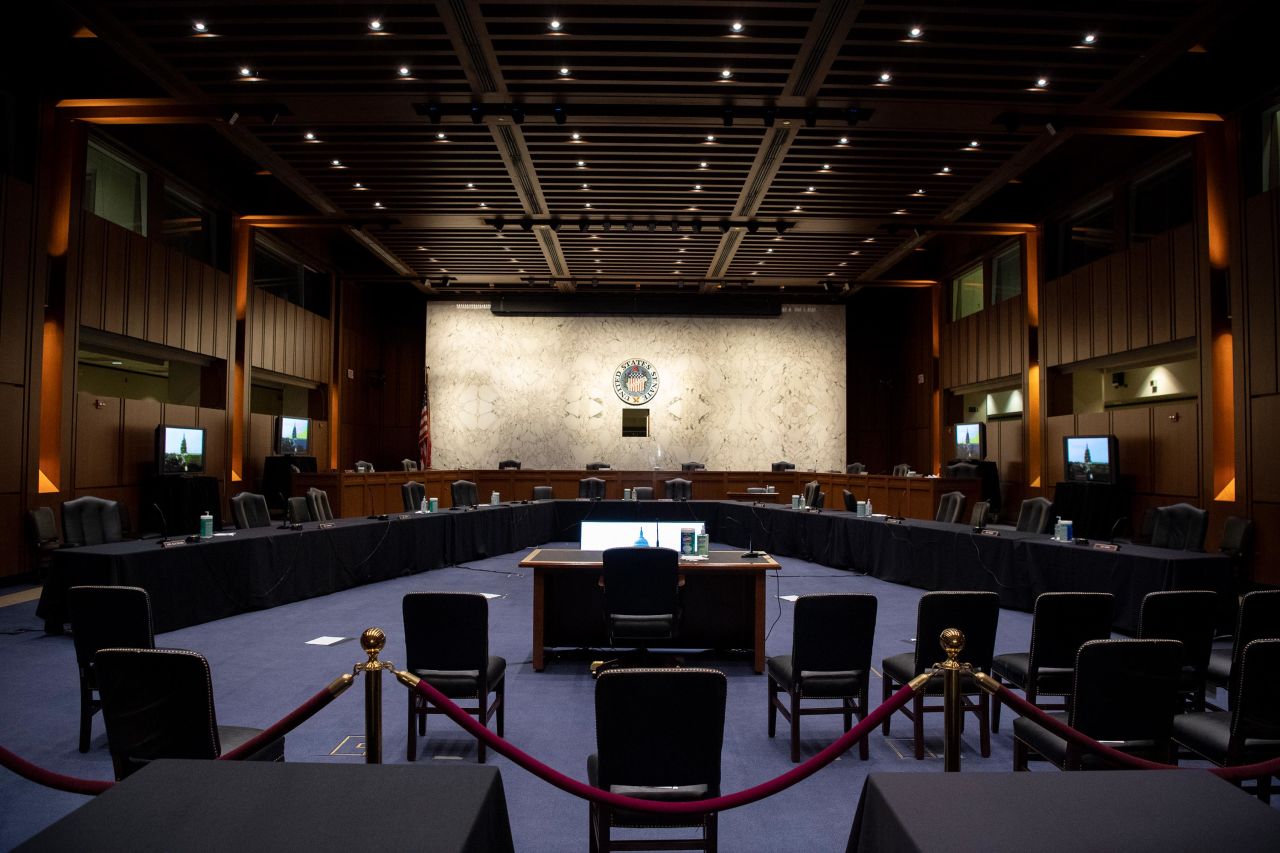 Photos: Supreme Court Justice Amy Coney Barrett
Photos: Supreme Court Justice Amy Coney Barrett
Photos: Supreme Court Justice Amy Coney Barrett
Photos: Supreme Court Justice Amy Coney Barrett
Photos: Supreme Court Justice Amy Coney Barrett
Photos: Supreme Court Justice Amy Coney Barrett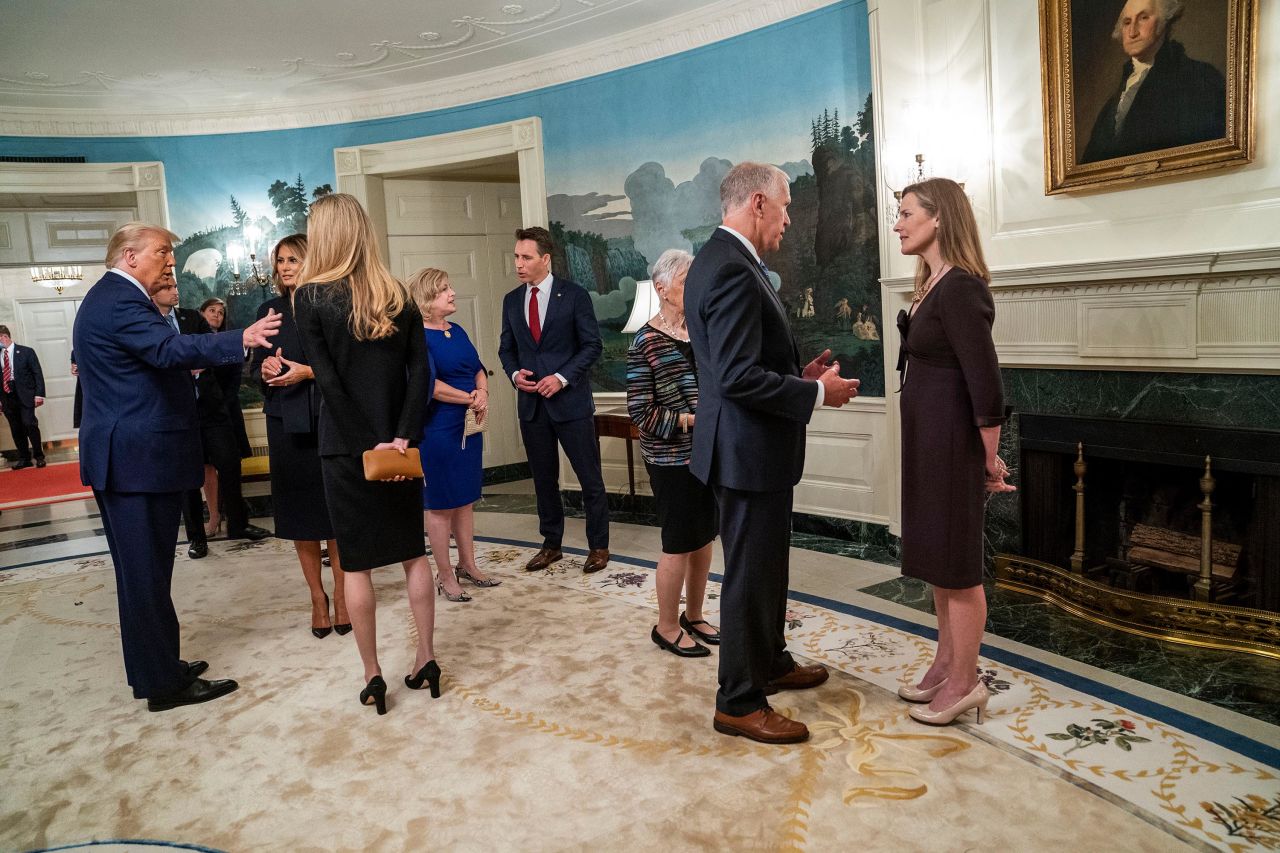 Photos: Supreme Court Justice Amy Coney Barrett
Photos: Supreme Court Justice Amy Coney Barrett
Photos: Supreme Court Justice Amy Coney Barrett
Photos: Supreme Court Justice Amy Coney Barrett
Photos: Supreme Court Justice Amy Coney Barrett
Photos: Supreme Court Justice Amy Coney Barrett