Armenia and Azerbaijan accused each other Monday of further missile and rocket attacks against civilian populations, as the newly reignited conflict over the enclave of Nagorno Karabakh enters its second week.
Authorities in the region, which is inside Azerbaijan's borders but enjoys de facto independence and has an Armenian majority, said that its capital Stepanakert came under intense rocket fire Monday.
A spokesman for Nagorno Karabakh's presidency said it would respond, but that "we are only targeting military facilities of permanent deployment in large cities, and not the civilian population."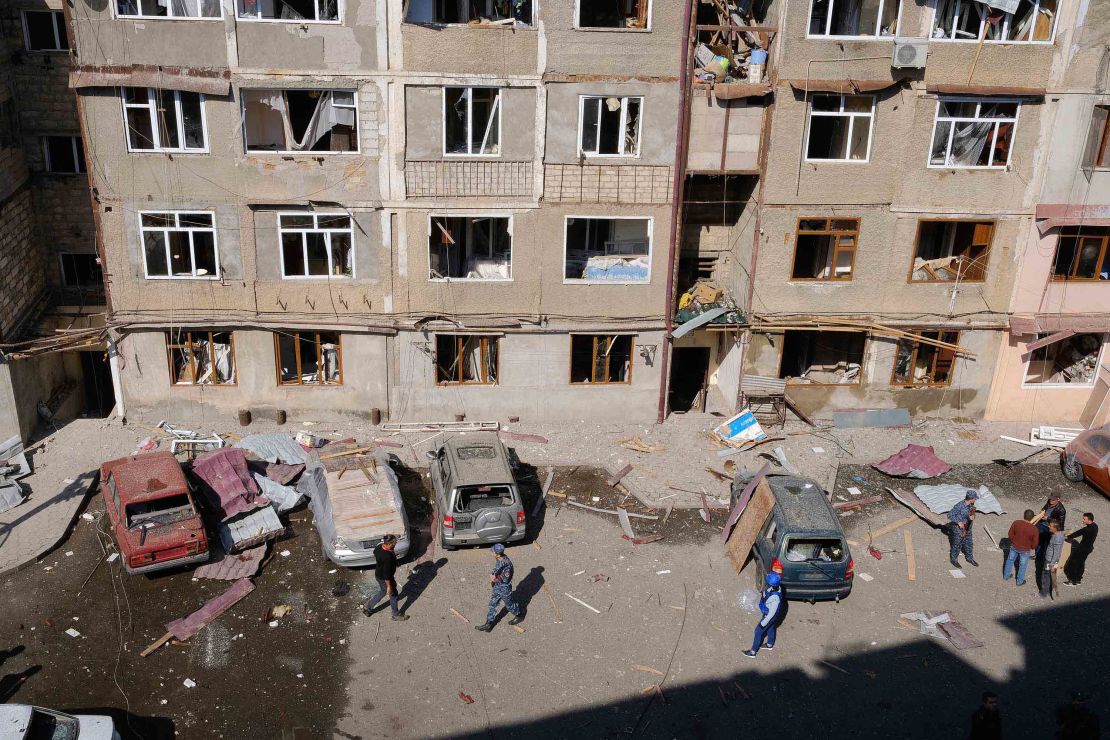 The defense ministry in Armenia also said Azerbaijan had resumed offensive operations against Nagorno Karabakh, which Armenians call Artsakh. "Fierce fighting engagements are raging on," the spokeswoman for the ministry posted on Facebook. The Karabakh town of Shushi [called Shusha by Azerbaijan] also came under attack, the ministry said.
For its part, Azerbaijan alleged that rocket attacks against its cities were originating in Armenia itself, not from Nagorno Karabakh.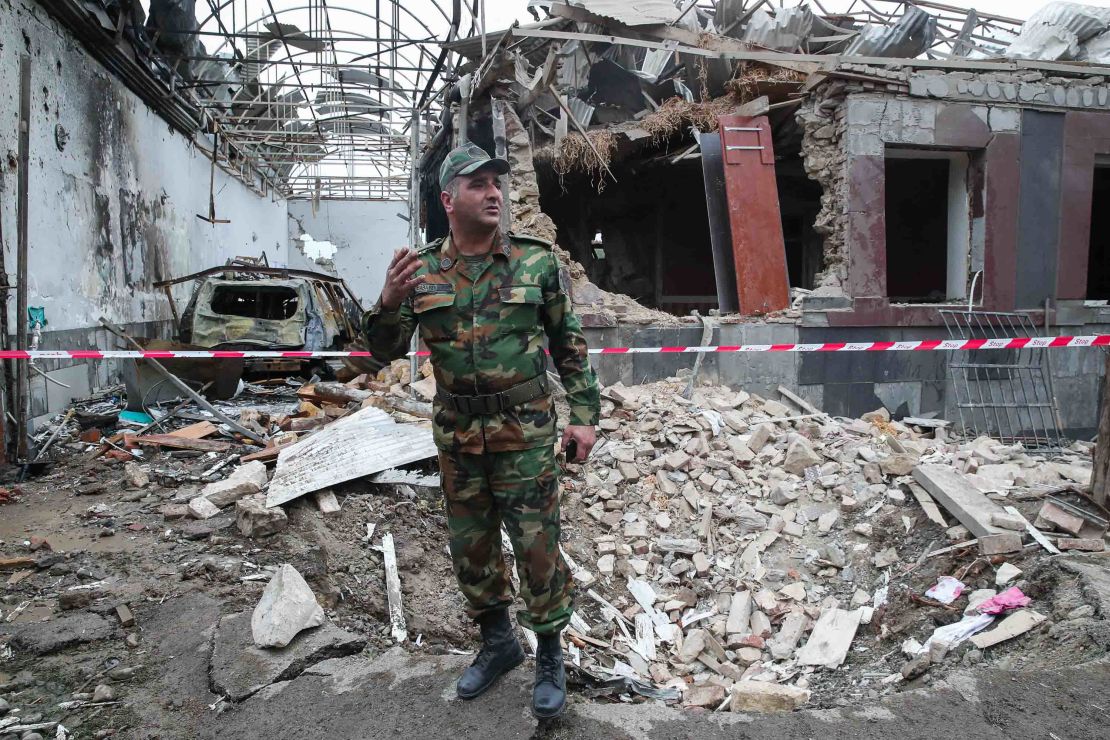 The unrest dates from the collapse of the Soviet Union, when Nagorno Karabakh declared independence from Azerbaijan, sparking a violent conflict that ended in a shaky 1994 ceasefire. Armenia backed Nagorno Karabakh, which established a de facto independence that is not recognized by most of the world.
Armenia asserts that the current flare-up is between Karabakh and Azerbaijan.
Azerbaijan's Ministry of Defense said that on Monday morning, radar systems "recorded the launch of rockets fired at Azerbaijan from starting positions in the Jermuk, Gafan and Berd regions of Armenia."
It said three towns in Azerbaijan had come under attack: Beylagan, Barda and Tartar. An Azerbaijani with relatives in Barda told CNN: "One of the missiles fell right next to my cousin but nothing happened to him. Right now, just one wounded."
The Azerbaijani defense ministry said later that the city of Ganja, the second largest in Azerbaijan, had come under attack for the second consecutive day.
Leyla Abdullayeva, spokeswoman for the Azerbaijani foreign ministry, said that 24 civilians had been killed, 121 people injured and more than 300 buildings destroyed since September 27.
The Azerbaijani defense ministry said missile strikes had been launched from Armenia for the past several days and said such "criminal actions of Armenia purposefully force Azerbaijan to retaliate."
In an interview with German newspaper Bild, Armenian Prime Minister Nikol Pashinyan accused Turkey of facilitating the transport of Syrian fighters to fight on Azerbaijan's side.
In parallel, both sides have engaged in an intense propaganda war. The Armenian foreign ministry also accused Turkey and "foreign terrorist fighters" of joining Azerbaijan, and said Azerbaijan was spreading "fake news on the shelling of the Azerbaijani settlements by Armenia."
Turkey has denied involvement in the conflict. Azerbaijan has also accused Armenia of a disinformation campaign.
Aren Melikyan reported from Yerevan, Arzu Geybulla and Gul Tuysuz from Istanbul and Tim Lister from Spain.