Editor's Note: Justin Gest is an associate professor at George Mason University's Schar School of Policy and Government. Most recently, he is the author of "Mass Appeal: Communicating Policy Ideas in Multiple Media." Follow him on Twitter @_JustinGest. The views expressed in this commentary are his own. View more opinion at CNN.
At a moment when Americans are anxious about their health, their economic futures and the impartiality of law enforcement, President Donald Trump is instilling widespread doubt about the integrity of our electoral institutions.
Trump has repeatedly declined to pledge a peaceful transfer of power and sought to, without proof, invalidate mail-in ballot systems – which disproportionate numbers of Democrats say they plan to request to avoid health risks associated with the pandemic. In Tuesday night's debate, Trump went so far as to refer to the election as "a disaster … a fraud like you've never seen." But before the President's recent rhetoric, Republicans were actually more confident in the integrity of US elections than Democrats were, according to an Ipsos/C-SPAN poll.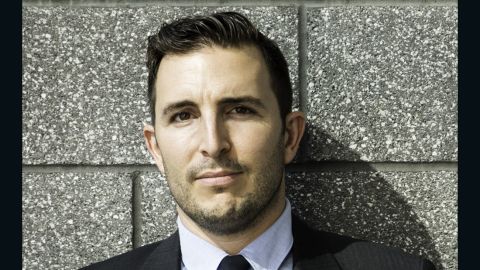 The Transition Integrity Project, a bipartisan group of over 100 former government officials, campaign leaders and journalists, has publicly warned that the Trump campaign may attempt to "halt the counting of mail-in ballots by filing cases in state court or leaning on Republican leaders to stop vote counting or to certify a result early, without waiting for the certified results from the Secretary of State," or mobilize their "committed base to take to the streets in Trump's favor." This would be consistent with a White House that has already tried to curtail census counting for undocumented immigrants and alleged voter fraud without evidence.
Both the Trump and Joe Biden campaigns have retained teams of lawyers to litigate the outcome of the election in case the outcome is appealed in courts, and each party's supporters fear the other will use tactics to cheat or suppress voting. Numerous law enforcement professionals are preparing for street violence and civil unrest, while there are calls for international election observers – who normally evaluate the fairness and freedom of elections in fragile democracies and autocracies in developing countries – to scrutinize the US polls. Meanwhile, non-profit groups are forming groups devoted to ensuring that election officials count every vote.
But doubt's counteragent is not violence or litigation – it's faith.
How can we re-instill faith in America's electoral institutions before November 3?
First, members of the press and civil society groups should demand that both parties' candidates and officeholders standing for election this fall evaluate election procedures in their respective jurisdictions in advance of Election Day and publicly declare confidence in or concern about their integrity. To be credible, this should be a true examination of plans and procedures.
Sitting incumbents, most of whom are statistically likely to win, should be inclined to do this because they won't want their victories questioned or undermined and because election procedures have proven to be generally sound. This would mean that any post hoc contestations would contradict earlier certifications. These statements will also help reassure skeptics among both sides' supporters.
They would likely find the same thing Trump's own commission on election integrity found before it was disbanded in January 2018: no evidence to support claims of widespread voter fraud. They would also find a US Postal Service capable of ensuring ballot security and delivering hundreds of millions of ballots.
Second, state governments should announce an estimate of when they expect to provide final counts of their mail-in voting to manage expectations for when the final total results will be announced. Michigan's Secretary of State Jocelyn Benson, for instance, recently made news when she announced that the swing state's results are unlikely to be complete until up to a week after the election.
If more states do this, it would help news outlets further recalibrate their approach to election night coverage. It would reduce their reliance on exit polling and postpone much of the anticipation in the media and among the electorate about the release of results until the appropriate moment.
Americans are accustomed to knowing results within hours of precinct closures; these expectations must be adjusted well in advance of Election Day by those who set them. For the sake of peace, it would even be advisable for state governments to only release final results, instead of the usual, slow precinct-by-precinct trickle.
Third, all state governments should aggregate and make public the number of mail-in ballots requested as a share of total ballots expected to be cast. This will communicate the magnitude of people who will be voting this year and provide an estimate of how many votes are likely to be outstanding when any preliminary results are released on election night.
According to data analyzed by the MIT Election Data and Science Lab, past mail-in ballot trends suggest that mail-in ballots would have been about 30% of total ballots cast in 2020 if the pandemic wasn't a factor. That is already reason to await a full count in swing states, and of course that share is now expected to rise.
None of these suggested actions should replace Election Day protections that ensure election integrity, voter security and legal advocacy. But taking such preemptive steps will help mitigate the intensity of the crisis that many expect. Metaphorically, they would make the American civic fabric more durable.
Get our free weekly newsletter
Sign up for CNN Opinion's newsletter.
It is, after all, that civic fabric that is at stake. Too many Americans not only doubt the integrity of US institutions and politicians, they doubt the integrity of their fellow citizens. Our deep polarization has disconnected us from each other and for many, has made the other side appear as an existential threat. This makes people less willing to lose and more willing to overlook inconvenient truths when they win.
Trump, who overtly values loyalty over integrity, plays directly to this skepticism by suggesting that nonpartisan institutions, peer-reviewed science and the press are just as corrupted as he is.
The doubt that Trump is sowing and exploiting is now spreading to American democracy itself. It is time we take affirmative steps to cultivate and renew our faith – first in our electoral system, next in our fellow citizens.