Russian opposition politician Alexey Navalny has been discharged from hospital after his near-fatal poisoning and could potentially make a complete recovery, according to the German hospital which has been treating him since last month.
Now he and his team must weigh their next moves.
Navalny became gravely ill on a flight from the Siberian city of Tomsk to Moscow on August 20. He was initially hospitalized in the city of Omsk, before being flown to Berlin's Charité Hospital two days later.
"The patient's condition has improved sufficiently for him to be discharged from acute inpatient care," said a statement from Berlin's Charité Hospital released Wednesday, a day after the Kremlin critic left hospital.
"Alexey Navalny has been receiving treatment at Charité for a total of 32 days, of which 24 days were spent in intensive care," it said. "Based on the patient's progress and current condition, the treating physicians believe that complete recovery is possible. However, it remains too early to gauge the potential long-term effects of his severe poisoning."
The German government has said Navalny was poisoned with a chemical agent from the Soviet-era Novichok group, a conclusion supported by two other labs in France and Sweden.
The Kremlin has strongly denied any involvement, but multiple questions remain.
Novichok was also used in a March 2018 attack on former Russian spy Sergei Skripal in the English city of Salisbury and multiple Russian dissidents have been poisoned in the past.
In an update posted on Instagram on Saturday, Navalny had said he was still unable to use his phone properly or pour himself a glass of water, but was on a "clear road" to recovery. He posted a picture of himself walking down a staircase, writing that he was regaining his physical and mental capacity.
Two days later, the politician demanded that Russian authorities return the clothes he was wearing on the day he fell ill.
"Before they allowed me to go to Germany, they took all my clothes off and I was sent there completely naked," he said in a statement. "Taking into account the fact that Novichok was found on my body, and a contact method of poisoning is very likely, my clothes are very important material evidence."
Monday's statement coincided with the expiration date of a preliminary probe into the incident by Russian authorities, which did not result in a criminal investigation. Navalny's spokeswoman, Kira Yarmysh, said the Russian government had turned a blind eye to the incident.
Last week, Navalny's aides said they had taken items from his Tomsk hotel room to Germany, where a lab later found traces of a nerve agent on one of the water bottles he apparently drank from.
Navalny's colleague who collected the items in Tomsk, chief investigator Georgy Alburov, previously told CNN the water bottle was not necessarily the item used to poison the Kremlin critic, suggesting the substance could have been placed on a different object.
Next moves for Navalny's team
Navalny's sudden illness, as he was returning to Moscow from campaigning in Siberia, caught his team at a critical moment.
He and his campaign had been gearing up for regional elections and a test-drive of their tactical vote project in attempts to hurt the ruling pro-Kremlin party. The cities of Tomsk and Novosibirsk in Siberia were only the first stops on Navalny's planned tour across Russia and several anti-corruption investigations were in the works.
Now Russia's opposition must consider its next moves as Navalny begins an arduous recovery from intensive care – and as Russia heads to parliamentary elections next year.
In an emotional post on Instagram this week, the activist credited his wife's support for saving his life, saying "I know a lot more about love than I did a month ago."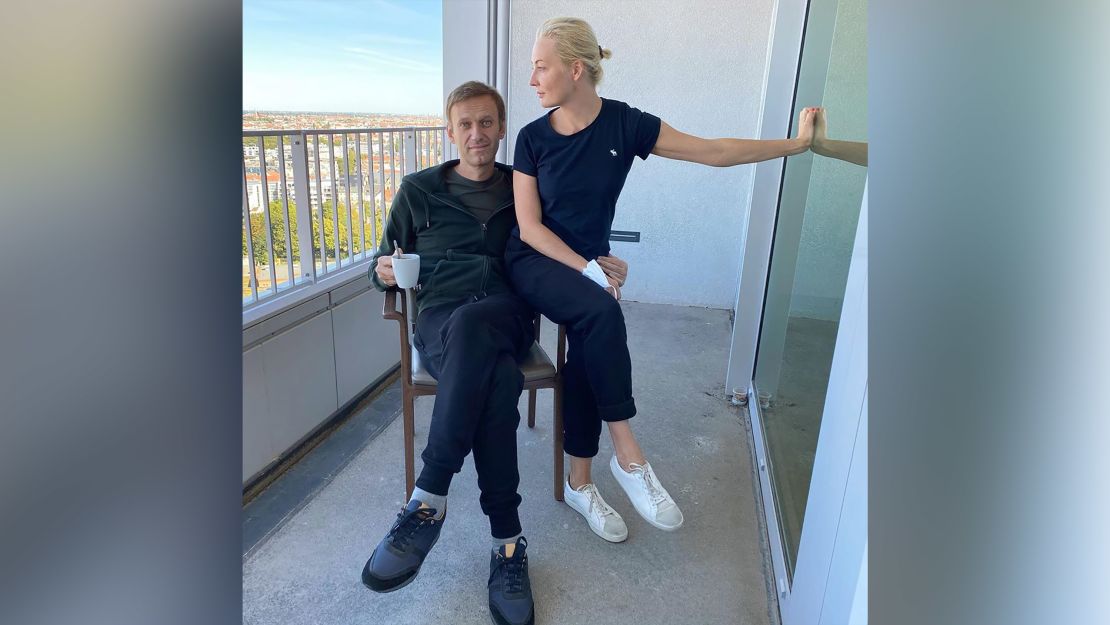 The suspected poisoning also put his ambitious plans on pause.
Navalny rolled out his "Smart Voting" campaign two years ago, in the run-up to local parliament elections in Russia's two biggest cities, Moscow and St. Petersburg. The project urges voters to cast ballots for a single candidate best placed to beat an incumbent from United Russia – a pro-Kremlin ruling party Putin used as a platform to run on before its image was marred by corruption scandals, many exposed by Navalny and his Anti-Corruption Foundation, the FBK.
In 2019, many independent candidates were barred from running in Moscow City Duma elections, resulting in the largest protests the capital has seen since the early 2010s.
Some of Navalny's colleagues directly link that regional campaign to the attack, suggesting that the opposition leader's focus on local hotspots of discontent might have struck a nerve with the government apparatus that has been shaken by weeks-long protests in Russia's Far East.
"Now it's perfectly clear and obvious that the attack on him was also due to this [campaign]," Leonid Volkov, Navalny's chief of staff, told CNN. "They have realized what kind of effect his trips have and since he planned many more of these, they have decided that they need to do something about this."
This year, the "Smart Voting" strategy achieved modest gains as it chipped away at around 12% of United Russia seats in regional bodies, according to Volkov and estimates from Navalny headquarters.
It did secure, however, some key wins in the cities Navalny toured and filmed investigations about before becoming critically ill, and for the first time, chiefs of Navalny's regional headquarters became elected officials despite being traditionally prevented from running.
"Of course, every instrument has its limits, say it's good to have a gun but you can't beat a tank with a gun," Volkov said. "If it works once it's a coincidence, if it works twice it's a trend and this year it proved itself again, it can get people elected if the conditions are met."
The "tank," according to Volkov, is the flawed election system that prevents independent observers from getting to polling stations and is fraught with what he alleges is ballot stuffing and forced voting. The Central Elections Committee said it did not find serious violations in this election.
'Surveillance and control'
Navalny's campaign will face an uphill battle. He and his foundation have long worked under immense pressure coming from various sides – from special services surveillance to media attacks from state-run media. Countless police raids have cost them thousands of dollars in computer equipment; their personal and corporate bank accounts have been frozen as a result of multiple lawsuits after anti-corruption exposes.
A day after Navalny fell ill, the Russian tabloid Moskovsky Komsomolets published an article citing "sources in security forces" describing Navalny's every move during his trip to Tomsk, down to the time Navalny went swimming in a nearby river and a "safe house" location the security forces apparently detected by tracing an order of sushi rolls.
The article said Russian law enforcement "did not clock on any odd or suspicious contacts that could be linked to the poisoning."
Navalny's team believes the FSB could have leaked its surveillance briefing to the paper, but neither Volkov nor Yarmysh, Navalny's spokeswoman, were surprised by the lengths of effort in tracing their movements.
"This is a totally conventional level of surveillance and control that we are experiencing all the time," Volkov said. "We have been living in this state for years … and we've learned a long time ago how to work very well in these conditions, and the foundation proved that when last year they blocked all of our bank accounts."
Navalny's team went into this year's regional election without its leader and while facing mounting pressure from another powerful entity: Yevgeny Prigozhin, a St. Petersburg oligarch linked to many nefarious activities, like bankrolling mercenaries from Wagner PMC and meddling in the US elections with the help of troll farms, according to a US Treasury sanctions list.
Prigozhin has repeatedly denied these allegations.
In July, Navalny announced he was forced to close the Anti-Corruption Foundation following a $1.2 million lawsuit it lost against Prigozhin, who sued for libel after an FBK investigation claimed a company linked to him supplied rancid food to kindergartens as part of his many catering contracts.
Navalny then said FBK as a legal entity would be halted but would continue working nonetheless.
Prigozhin has been previously allegedly linked to attacks on journalists and opposition activists, including Navalny staff. Navalny himself claimed Prigozhin hired young men to follow and discreetly film him and his family.
Navalny's plans to return
Last week, Navalny's team made headlines by posting a picture of the opposition politician from his hospital bed and announcing his plan to return to Russia after he recovers to continue his work despite the grave security risks.
"Navalny always thought that it's a matter of principle to work from Russia because, first of all, he is setting an example here, and secondly it's hard to be a politician from outside the country," said Lyubov Sobol, a lawyer working for the Anti-Corruption Foundation, in a YouTube video following the news.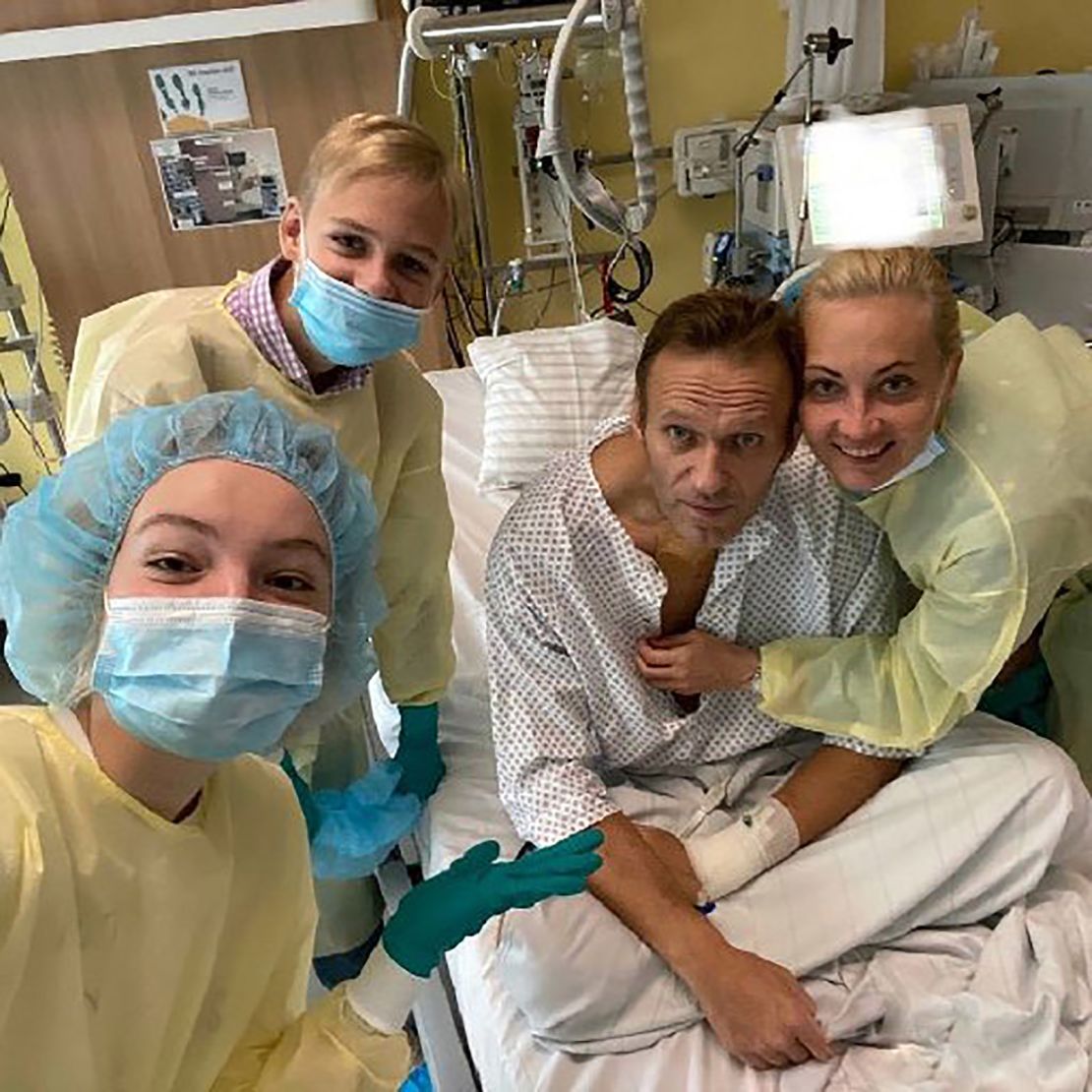 In the past, Navalny ran for mayor of Moscow and tried to unseat President Vladimir Putin before he was subsequently barred from running.
Navalny's next big undertaking is an attempt to change the makeup of Russia's parliament, which in recent years passed controversial laws severely restricting internet freedoms, decriminalized some forms of domestic violence and passed constitutional amendments giving Putin grounds to stay in power until 2036.
Navalny's main opponent would once again be the United Russia party which is currently weathering something of an identity crisis as it has seen declining public approval and its de-jure leader, Dmitry Medvedev, was fired by Putin from his position as a prime minister.
The 2021 election to the lower house of parliament, or Duma, where 220 seats will be up for grabs, will prove crucial to the political system Putin has been building for the past two decades.
"I think we can take 70-80 seats from United Russia," said Volkov, who runs the "Smart Voting" efforts with regional headquarters. "And this will be a completely different Duma where the government will be asked uncomfortable questions… and this will be very good for the country and for us."
While it's unclear whether Navalny's campaign stands a chance of achieving such prominent gains in a parliament that has been unified in its support for Putin, it will be significantly harder to do so without the charismatic leadership of Navalny himself.
CNN's Mary Ilyushina reported from Berlin, and Sebastian Shukla and Stephanie Halasz from London.