Editor's Note: David Shulkin, MD, was the ninth secretary of the US Department of Veterans Affairs under President Donald Trump. The views expressed in this commentary are his own. View more opinion on CNN.
With the country's attention focused on the Covid-19 pandemic, other deadly health crises continue unabated.
According to the Department of Veterans Affairs, the first known death of a US veteran from Covid-19 was in March of this year. Since then, there have been over 2,500 veteran deaths from coronavirus. And while every death from Covid-19 is tragic, it's worth comparing it to the number of veterans who commit suicide.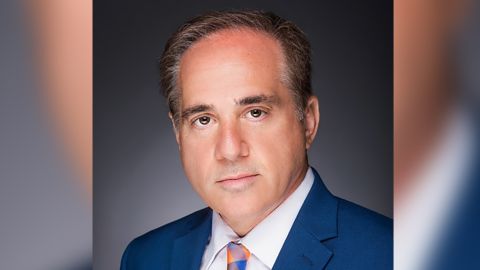 A recent report revealed that, as of 2017, the US loses about 20 veterans and former National Guard and Reserve members each day to suicide. If trends stay the same, in the months since the pandemic began, over 3,000 veterans may well have taken their own lives.
But, in truth, the rate of veteran suicide is likely increasing during Covid-19. One study says that with increased social isolation and higher veteran unemployment, 550 additional veterans beyond the projected 20 per day are expected to take their own lives within the next year.
Over the past decade, many efforts have been directed toward preventing veteran suicide. But with limited progress, it's simply not acceptable to not do more.
As we have seen in this country's response to the Covid-19 crisis, federal actions have been too little and too late. White House press briefings may provide medical updates, but results are what matters. It's been over 500 days since President Donald Trump signed Executive Order 13861, creating the President's Roadmap to Empower Veterans and End a National Tragedy of Suicide (PREVENTS) interagency task force to end veteran suicide. And yet, since then, an estimated 10,000 veterans have taken their own lives.
Approaches to the fight against Covid-19 provide useful lessons for effectively addressing veteran suicides. Three common elements are required for solving these dual health crises: appropriate case identification, effective interventions and prevention of further cases.
Much like deploying accurate testing for coronavirus, identifying veterans at risk for suicide has been challenging. But new tools are becoming available. Recently, the VA and the US Army have utilized large data sets of demographic and clinical information to create predictive analytics that are used to identify veterans at high risk and to allow for proactive outreach to individuals in need.
Genomic testing, too, now offers advanced ways to identify individualized responses to medications that may be helpful in treating underlying mental health conditions. Greater training of community providers and other ancillary health professionals, and broader use of tele-mental health, will also be important to screen and identify more veterans at risk, particularly in rural areas.
In fighting Covid-19 and veteran suicide, a number of interventions have been found to be useful, even though a cure remains elusive. For veterans, this includes timely access to the treatment of an underlying disorder, whether that is depression, PTSD, substance abuse, chronic pain or other conditions.
Traditional therapies can work, and new research is bringing more therapeutic approaches to the market. We also know that peer support and participation in activities with other veterans, such as adaptive sport programs, can have a lifesaving impact. Emotional support dogs can even make a big difference in a veteran's life.
Similar to Covid-19, prevention is critical. However, unlike the virus, for many veterans social distancing can be the enemy. Connecting veterans at risk with others can help. Crisis lines, as well as suicide prevention coordinators who work to coordinate care for high risk veterans, are just a few examples.
Addressing social determinants, such as economic security, is also important – particularly given the connection between homelessness and suicide.
Get our free weekly newsletter
Sign up for CNN Opinion's newsletter.
Finally, we know that the period immediately following active duty is when the highest rate of suicide occurs. The transition from military to civilian life can be traumatic. A transition program that begins six months prior to discharge in order to prepare active duty military for non-military life is an important part of a suicide prevention strategy.
While much hard work has been done in suicide prevention, the statistics remain alarming. Plans are good, but action is needed now. With Trump's proclamation in place and Joe Biden's proposal to address veteran suicide, we are less than 150 days from inauguration day. During this time, without new efforts, we could lose thousands of veterans to suicide.
In preventing veteran suicide, the federal government must take a comprehensive approach to actualizing its national strategy. Doing anything less is not only unacceptable – it's a failure of our country's commitment to care for those who have borne the battle.