Editor's Note: Erin Brockovich is a consumer advocate and environmental activist. Her new book "Superman's Not Coming: Our National Water Crisis and What We the People Can Do About It" was published by Pantheon Books on August 25, 2020. The views expressed here are hers. Read more opinion on CNN.
We are in a wake-up moment – for our water, for our health and for our world. About 1,000 people have died every day this summer as our country struggles with the coronavirus pandemic. One of the hardest hit areas of the country is the Navajo Nation, a community of over 250,000 in the Southwest.
What makes them so vulnerable to this virus? Their lack of resources: They are overcome with infrastructure problems, have high rates of other health issues like asthma and cancer and about a third of the people there live without access to running water. You can't fight a virus when you can't wash your hands.
If this story was about residents of another country, we would be sending aid.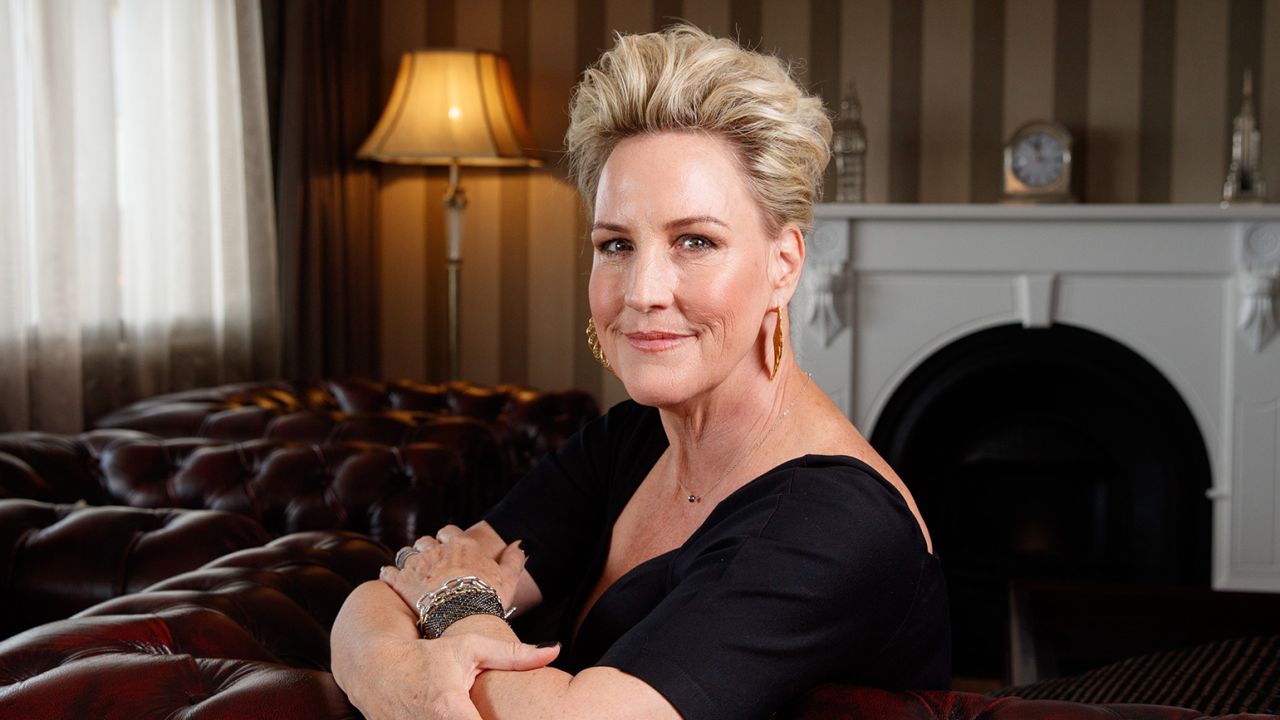 Meanwhile, one investigation found that more than 60 million Americans, whose taps are flowing, have been exposed to potentially unsafe levels of contaminants thanks to industry and agricultural runoff that dumps millions of pounds of chemicals into our rivers and streams – the sources of our drinking water. Yet, the Trump administration continues to dismantle or threaten major environmental policies that work to protect our health and well-being.
Every American has the right to know what toxic chemicals are used in their community, how they are managed and whether those chemicals will wind up in their water. That should be the basis of environmental regulation – with or without a raging public health crisis.
But during the Trump administration, the EPA's pollution cases and charges against polluters have dropped, as documented by the Environmental Integrity Project (EIP), a nonpartisan watchdog group that advocates for effective enforcement of environmental laws.
In mid-July, the White House put the nail in the coffin on one of the most critical environmental laws ever created in this country: The National Environmental Policy Act (NEPA) by rolling back many of its requirements.
For 50 years, NEPA asked lawmakers to consider community or concerns first before approving major projects such as highways, water infrastructure, drilling permits, new factories and more.
If the federal government wanted to build a toxic waste incinerator in your neighborhood, this law helped communities fight back. NEPA set forth a public review process that the current administration classifies as the "single biggest obstacle" to major construction projects and a "web of needless bureaucracy." While President Trump touts this policy change as modernizing the environmental review process, he's crowing about a move that paves the way for industry to take the lead on large infrastructure projects, leaving communities to fend for themselves when the true environmental impacts hit.
This accelerated review process could be disastrous for many poor communities and communities of color that are largely selected as sites for toxic projects.
This isn't about political partisanship. My father was a staunch Republican from Kansas who worked for the oil and gas industry. He was a mechanical engineer who ran the pipelines for Texaco, and later worked at the US Department of Transportation. He's the one who taught me that the environment is a precious resource.
Despite his job, he also said, "When we cross the lines and jeopardize the environment and our public health and welfare, we've gone too far."
President Richard Nixon, also a Republican, created the Environmental Protection Agency (EPA), a fact that conservatives today have clearly forgotten.
In his 1970 State of the Union address, he said, "We can no longer afford to consider air and water common property, free to be abused by anyone without regard to the consequences. Instead, we should begin now to treat them as scarce resources, which we are no more free to contaminate than we are free to throw garbage into our neighbor's yard."
In that same speech he called for comprehensive new regulations. "We have been too tolerant of our surroundings and too willing to leave it to others to clean up our environment," he said. "It is time for those who make massive demands on society to make some minimal demands on themselves."
If Nixon had said this today, he would be characterized as a liberal, Green New Deal environmentalist. Regulations are not federal overreach but effective means for protecting human health, and especially so when they call for public comment. Zipping through this process or nixing it all together will only cost taxpayers more down the line – either in funding for clean-up or health care dollars from the impact of toxins on human life.
Nixon's statements came in the midst of years of widespread and visible pollution. In fact, he had bipartisan support for increasing measures to protect the environment – a feat hard to imagine in our modern political climate, despite the same level of pervasive pollution and health issues happening in our country at this moment.
That same year, Congress sent a bill for NEPA to his desk. The law called for the formation of a Council on Environmental Quality (CEQ) to offer expert advice on environmental matters to Nixon and to review newly enacted Environmental Impact Statements, a requirement for all federal agencies planning projects with major environmental effects.
This action led to the creation of the EPA, which brought together tens of thousands of scientists, engineers, lawyers, and administrators, all in the name of protecting public health.
Today tasked with defending the water we drink, the air we breathe and the land we eat from, our No. 1 eco-agency has an impossible job. We have an underfunded and understaffed EPA that can't keep up with all the pollution and corruption happening across the country.
If laws like NEPA disappear, how will we ever fight back? And how can an overstretched federal department suddenly speed up their review process? Abraham Lincoln, a leader in the earliest version of the Republican party, said, "A house divided against itself cannot stand." Republicans and Democrats need to start taking action for the environment together. It's time to depoliticize funding and enforcement for environmental rules.
One of the most contentious talking points from the Trump administration is the idea that the environmental movement, and regulations in particular, hurts working-class people. I speak with some of these same people every day and I can tell you that they are not suffering because of regulations. Just ask residents of Flint, or those impacted by the Elk River spill in West Virginia what clean water means to them.
Our country is cluttered with forgotten towns that are suffering with tainted water, aging infrastructure and contaminated sites, and these communities need a voice – now more than ever.
Get our free weekly newsletter
Sign up for CNN Opinion's new newsletter.
My father loved our 26th president, Teddy Roosevelt. In 1908, he said, "But the time has come to inquire seriously what will happen when our forests are gone, when the coal, the iron, the oil, and the gas are exhausted, when the soils shall have been still further impoverished and washed into the streams, polluting the rivers, denuding the fields, and obstructing navigation."
The time has come to ask ourselves this question again today. This new attack on the NEPA and many other regulations only adds fuel to the fire. Maybe the change needed most in this country right now is remembering our roots – and a time when both sides of the aisle supported the environment and our health.