Editor's Note: Coline Jenkins is a descendant of suffrage activist Elizabeth Cady Stanton. She testified before Congress in support of the legislation establishing the Votes for Women History Trail Route – now the National Votes for Women Trail – for which she has also helped raise funds. She lives in Greenwich, Connecticut. The views expressed here are hers. Read more opinion on CNN.
This month marks the 100th anniversary of the ratification and adoption of the 19th Amendment, forbidding limitations on voting based on sex. Yet the celebration of this centennial should not eclipse the 72 years of agitation, protest, social condemnation, imprisonment, and even violence that women endured to gain the ballot.
My great-great-grandmother, Elizabeth Cady Stanton, was among the earliest advocates of woman suffrage, calling for it in 1848. But gaining the vote isn't a story of a few great women. This is truly the tale of thousands of ordinary women and men from every race, class, state and American territory who demanded the vote – and must be remembered. With your help, they will.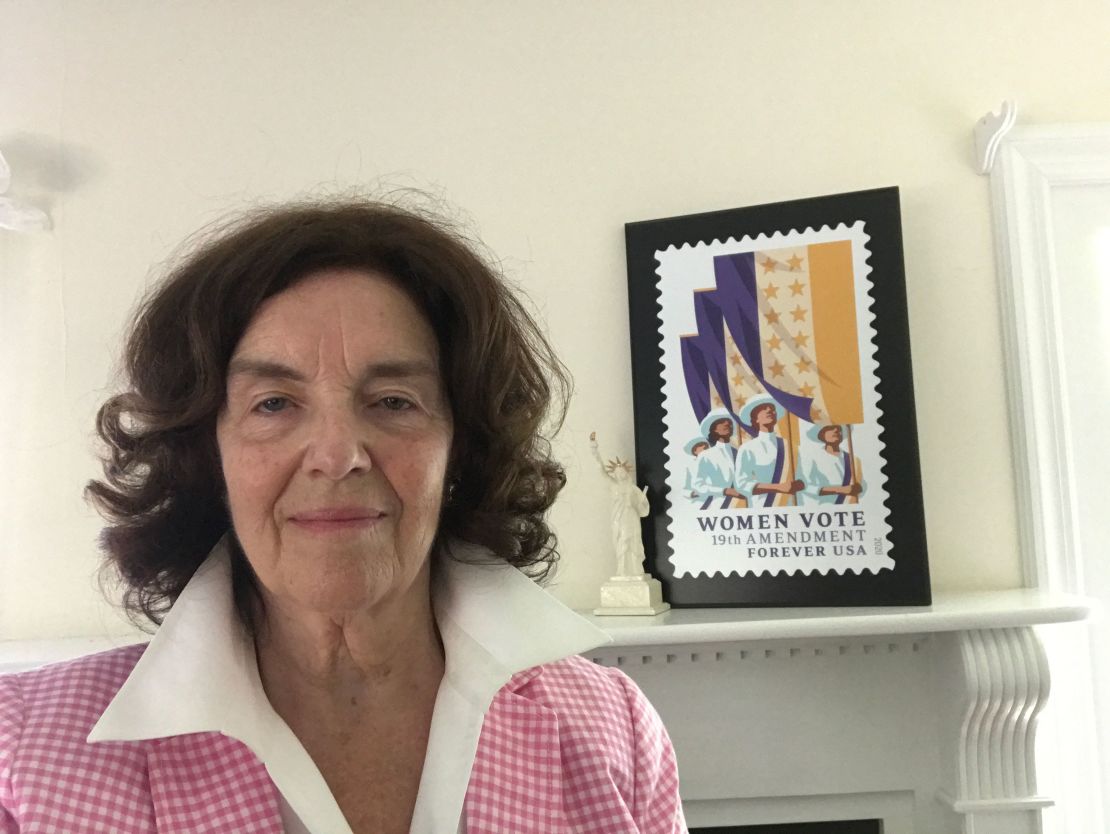 Federal legislation in 2009 authorized a Votes for Women History Trail to mark woman suffrage sites, but Congress never funded it. An all-volunteer effort is underway to make the trail a reality for the whole country through the work of the National Collaborative for Women's History Sites. Through this effort of which I have been part, anyone in the country can enter a hometown suffragist or a potential suffrage landmark on a searchable database and apply for an historic marker. A panel of historians approves the nominations and 250 markers will be paid for by the William G. Pomeroy Foundation of Syracuse, New York, and the Women's Suffrage Centennial Commission. Already, 100 markers have been approved or are in the process of approval. Additionally, there are over 1,600 sites on our virtual map to mark the places where suffragists lived, worked and agitated.
Many of these strong women are little known today, and because of prejudice their efforts weren't always championed in their own time even by mainstream suffrage leaders – but all Americans deserve to know their stories. Women such as Mabel Ping-Hua Lee, who as a 16 year old, on horseback, led the New York City suffrage parade in 1912. Lee, of Chinese descent, would work for women's rights all her life, but became legally eligible to vote only years later when Congress removed restrictions in US law that barred Asians from citizenship.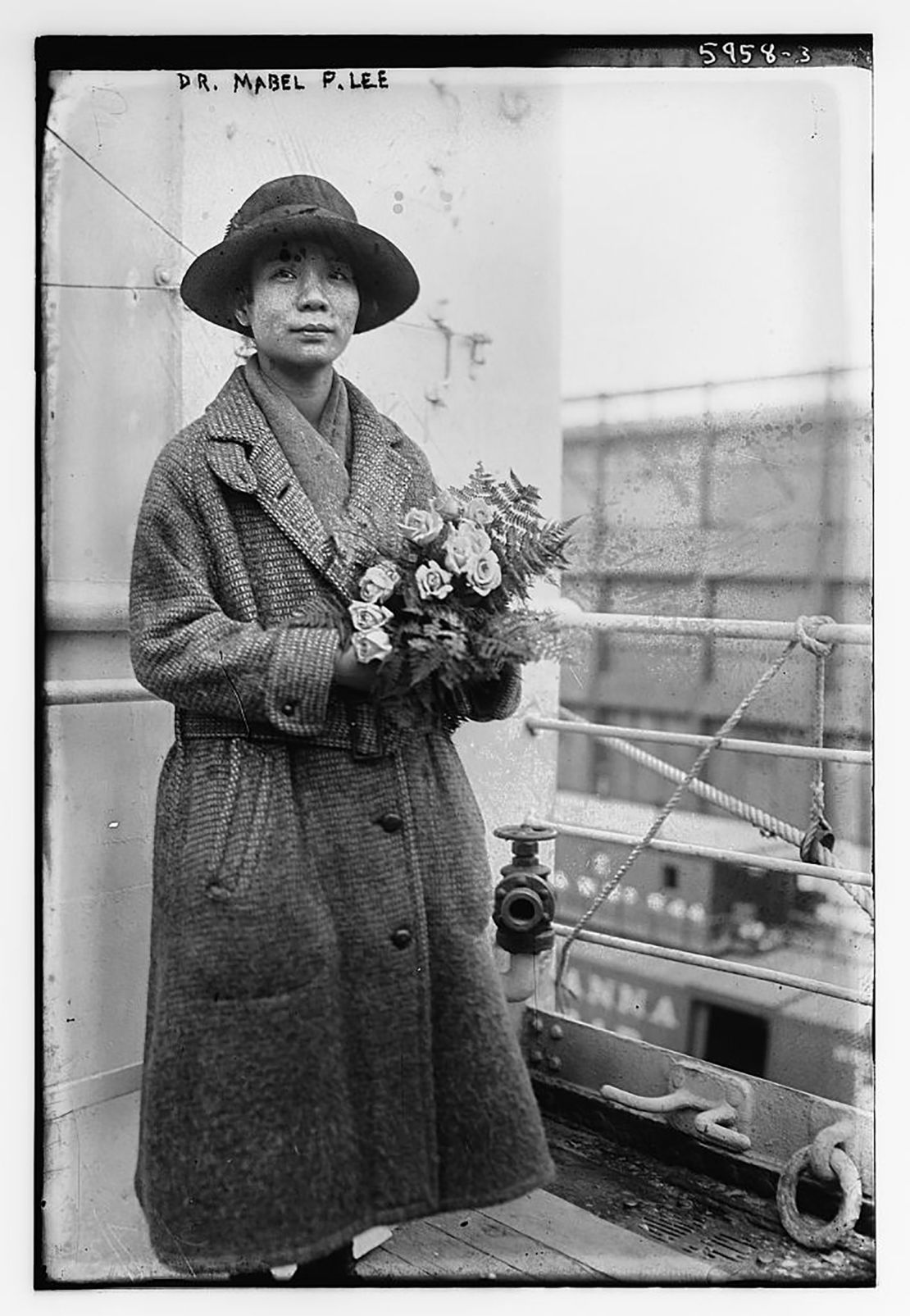 So many were crusading women, such as Mary Ann Shadd Cary, the first African-American woman to edit and publish a newspaper. She wrote to orator and former slave Frederick Douglass, "We should do more and talk less." Cary campaigned for suffrage after the Civil War, addressing the House Judiciary Committee on the topic in 1874.
Suffragist Mary Louise Bottineau Baldwin, born in South Dakota, was a member of the Métis Turtle Mountain Band of Chippewa and the first native American woman to graduate from the Washington College of Law in 1914. Bottineau also worked for a federal women's suffrage amendment. At the same time, she recognized that, "Indian women have had virtual suffrage since time immemorial," with power and influence in their tribal nations.
Nina Otero-Warren of Santa Fe, New Mexico, worked on woman's right to vote with suffrage leader Alice Paul. Otero-Warren saw to it that suffrage literature was published in both English and Spanish, in order to reach the widest audience. She ran for Congress in 1921, losing by only 9% of the votes.
What their lives and others teach us is that voting rights have always been a struggle and how citizenship is defined, and who defines it, is a continual source of conflict. Imagine these brave Native American suffragists, fighting for the right to vote in a country which stole their land, or Chinese women working for suffrage even though they would not even be eligible for citizenship for decades. Women of color in some areas of the South knew too well that even when suffrage passed, they would put their lives at risk by casting a ballot.
Women fought for the vote, but suffrage was just the beginning. Women who work full-time in 2017 made 82% of what full-time male workers do, and of full-time workers earning at or below the minimum wage that same year, two-thirds were women, according to the Bureau of Labor Statistics. Women make up only one-quarter of Congress, behind dozens of other countries, including Canada, Italy, Bolivia, Mexico and Rwanda.
We cannot afford complacency. There are many ways to combat it, but the National Votes for Women Trail and the women's stories it commemorates are an important step.
Get our free weekly newsletter
Sign up for CNN Opinion's new newsletter.
As my great-great grandmother once said, "We are sowing winter wheat, which the coming spring will see sprout, and other hands than ours will reap and enjoy." In remembering the suffragists we see an example of women who dared raise their voices. We must remember them, and raise our own.