After adjusting for population, US states in the South and West continue to report the most daily coronavirus cases even after declines over the past few weeks.
Per capita, Georgia has reported the most cases per day over a seven-day average of any state, followed by Texas and Florida. The states are led by governors who pushed to reopen during the spring, saw major summer surges of cases and are currently pushing to reopen schools.
Texas has issued a mandate requiring face masks, while Florida and Georgia have not. Georgia Gov. Brian Kemp has gone so far as to keep cities from making stricter rules and has sued the city of Atlanta for trying to require face masks. Georgia has allowed restaurants, bars and gyms to open at limited capacity.
A White House Coronavirus Task Force report dated August 16 and obtained by The Atlanta Journal-Constitution (AJC) recommends that Georgia do more to fight coronavirus.
The report comes as colleges are quickly learning it may be next to impossible to create a coronavirus-free environment on campus.
Across the US, the virus continues to spread at high rates. The seven-day average of daily new coronavirus cases in the US declined on Monday to 49,000, the first time it's been below 50,000 since July 6. Still, worldwide, that average daily total is surpassed only by India, which has four times the number of people.
The US's seven-day average of new deaths has been over 1,000 per day for the past 23 days. In Florida, officials reported deaths of more than 200 people in a day Tuesday – for at least the 10th time in the past month. More than 5.5 million Americans have been infected since the start of the pandemic and at least 172,000 have died.
Georgia leads the pack in per capita cases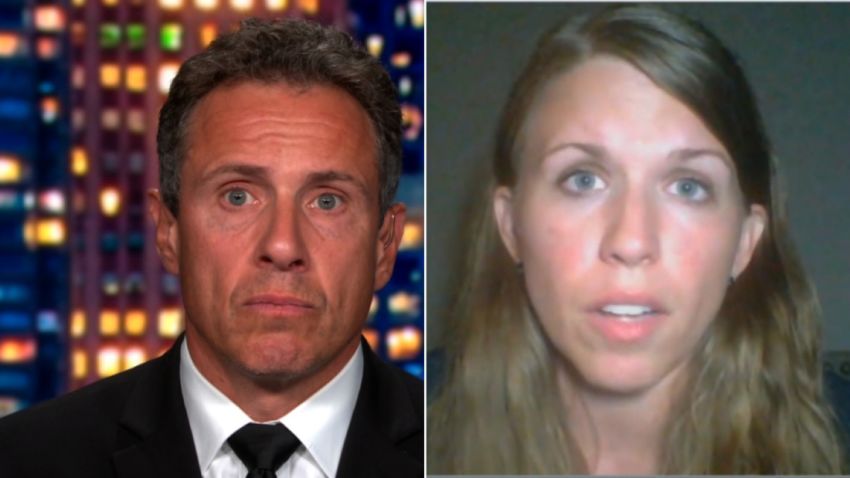 Georgia teacher resigns over back-to-school plan
Though conditions in some areas have improved modestly in recent weeks, the task force said Georgia remains in the red zone for severity of the outbreak as measured by rate of case growth and test positivity, the AJC reported.
"Georgia's small gains are fragile and statewide progress will require continued, expanded, and stronger mitigation efforts, including in all open schools," according to the White House report obtained by the AJC.
The AJC reported that the White House Coronavirus Task Force continues to recommend that Georgia close bars and gyms, restrict indoor dining at restaurants to one-quarter capacity in the highest risk counties, and limit social gatherings to 10 or fewer people, even within families.
In a statement to CNN, Kemp's office said the governor and Georgia Department of Health "Urge Georgians to wear a mask, watch their distance, wash their hands, and follow public health guidelines."
"Georgia continues to make strong progress in the fight against COVID-19," according to the statement emailed to CNN by Kemp press secretary Cody Hall. "Our 7-day average of new cases is down 26%, our hospitalizations are down 19%, and the 7-day average of positive tests is down to 9.4%. Georgia's transmission rate is 0.85 and testing capacity remains high but underutilized. This data is encouraging, but we cannot take our foot off the gas."
Massachusetts to require flu vaccines all students
Health officials in Massachusetts announced Wednesday that influenza vaccines will become mandatory in the state for the majority of students 6 months and older who attend day care, pre-school, K-12 schools or higher education institutions.
"It is more important now than ever to get a flu vaccine because flu symptoms are very similar to those of COVID-19 and preventing the flu will save lives and preserve healthcare resources," Dr. Larry Madoff, medical director of the Massachusetts Public Health's bureau of infectious disease and laboratory sciences, said in a statement.
Students are expected to receive the vaccine by December 31, with the exemption of those with medical or religious reasons, homeschooled children or higher education students who are "completely off-campus and engaged in remote learning only," the health department said.
Massachusetts is the first state to require flu shots for children over the age of 5. All 50 states require vaccines for children to attend public schools, but according to the Immunization Action Coalition, none before now have required flu vaccines for children in kindergarten or above.
Connecticut, New Jersey, New York City, Ohio, Pennsylvania, and Rhode Island require flu vaccines for children in daycare or preschool but not for older children.
Health officials have been urging Americans to get vaccinated against flu in an effort to avoid complicating the ongoing coronavirus pandemic.
Universities scramble with coronavirus outbreaks
Young people have been returning to schools and college campuses across the country, seeding new coronavirus outbreaks.
"It's just extremely difficult to consider yourself to be in a bubble when there is a very high level of community spread around you or when people are coming from all over the country and congregating on college campuses," said Dr. Leana Wen, the former Baltimore City Health Commissioner. "You can't keep coronavirus out."
About a dozen colleges have reported cases on campus, with more than 100 students testing positive at University of Notre Dame, Iowa State University, UNC-Chapel Hill and the University of Kentucky.
Outbreaks have been traced to off-campus gatherings, sororities, fraternities and dorms, leaving schools to reassess how to proceed with the fall semester.
North Carolina State University, Oklahoma State University, Northeast Mississippi Community College, Western Kentucky University and East Carolina University have all reported significant numbers of cases as well.
In Mississippi, nearly 2,000 K-12 students and more than 300 employees have been quarantined due to possible exposure, Dr. Thomas Dobbs with the Mississippi Department of Health said at a briefing.
American Indian and Alaskan Natives hit harder by Covid-19
The rate of coronavirus among American Indian and Alaskan Native people is 3.5 times higher than among White people, according to a new report by the US Centers for Disease Control and Prevention.
The report analyzed more than 340,000 confirmed cases across 23 states between late January and early July. There were 594 Covid-19 cases per 100,000 people among American Indians and Alaska Natives, compared to 169 cases per 100,000 Whites, the report released Wednesday shows.
Researchers found that cases among American Indians and Alaska Natives tended to be younger in age.
The report indicates that the virus incidence among American Indian and Alaskan Native people might reflect on the limited access to running water, household size and other factors that might facilitate Covid-19 community transmission.
CNN's Maggie Fox, Jacqueline Howard, Amanda Watts, Naomi Thomas, Annie Grayer, Jamiel Lynch, Giovanna Van Leeuwen and Jennifer Henderson contributed to this report.