In photos: Biden and Harris hold their first campaign event
Updated 6:28 PM EDT, Wed August 12, 2020
Olivier Douliery/AFP/Getty Images
The Democratic presidential ticket appeared together for the first time Wednesday.
Joe Biden, the presumptive nominee, was joined by his running mate, US Sen. Kamala Harris, for an event in Wilmington, Delaware.
"Kamala knows how to govern; she knows how to make the hard calls," Biden said in front of media that had assembled in a high school gymnasium. "She's ready to do this job on day one."
Biden announced Tuesday that Harris was his pick for vice president. Harris — the daughter of Indian and Jamaican immigrants — is the first Black woman and the first person of Indian descent to be tapped for a major political party's ticket.
In her remarks Wednesday, Harris characterized 2020 as a "moment of real consequence for America."
"Everything we care about — our economy, our health, our children, the kind of country we live in — it's all on the line," she said.
Photos: Biden and Harris hold their first campaign event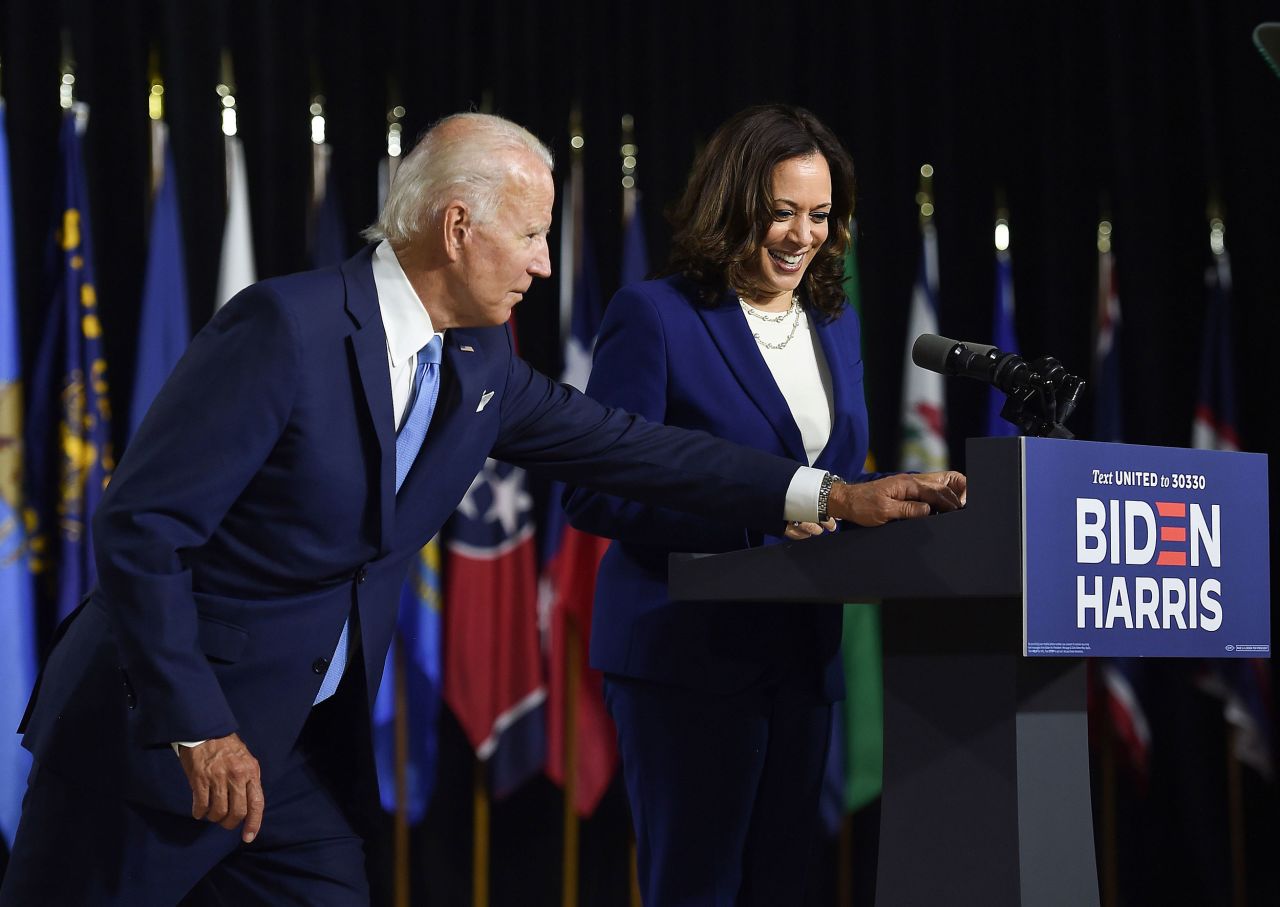 Photos: Biden and Harris hold their first campaign event
Photos: Biden and Harris hold their first campaign event
Photos: Biden and Harris hold their first campaign event
Photos: Biden and Harris hold their first campaign event
Photos: Biden and Harris hold their first campaign event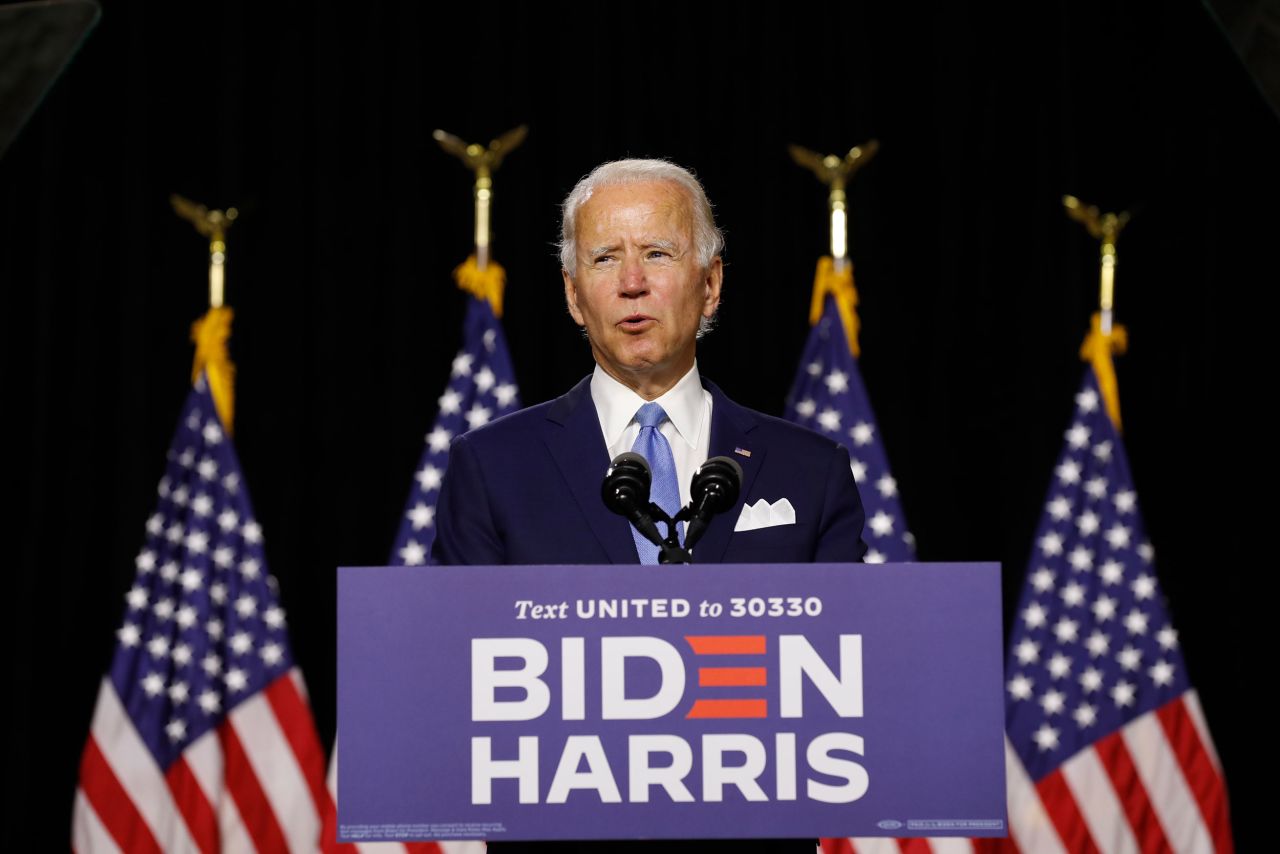 Photos: Biden and Harris hold their first campaign event
Photos: Biden and Harris hold their first campaign event
Photos: Biden and Harris hold their first campaign event
Photos: Biden and Harris hold their first campaign event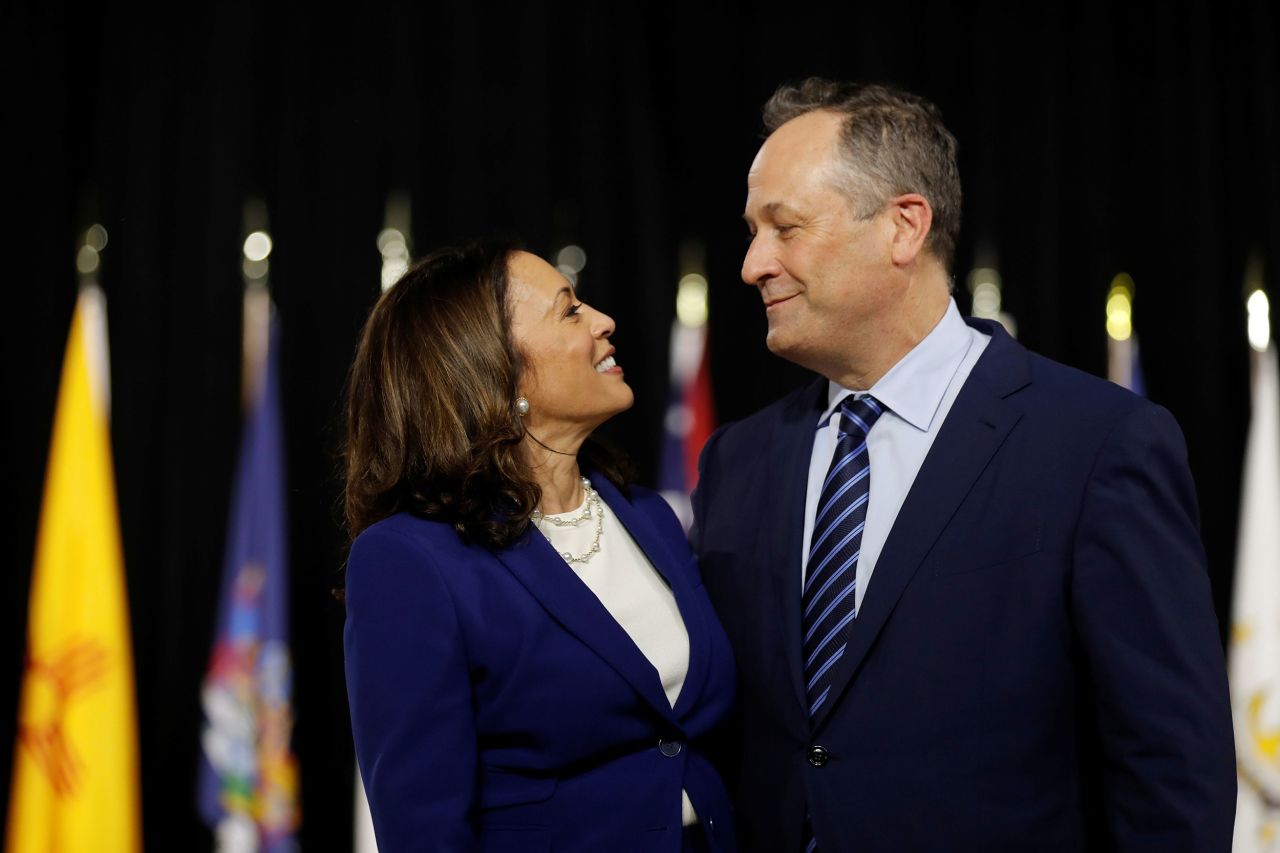 Photos: Biden and Harris hold their first campaign event