When Bryson DeChambeau returned to the course in June, following golf's shutdown because of Covid-19, he was packing an additional 40 pounds of muscle and hitting prodigious drives off the tee. So, naturally, people sat up and took notice.
According to his trainer, Greg Roskopf, the 26-year-old DeChambeau has been consuming "up to 5-to 6,000 calories a day" to pack on the additional pounds.
Even Roskopf – who also works with the NFL team Denver Broncos – has been surprised by DeChambeau's ability to change his body so much over such a short amount of time.
"I've never seen the type of changes in an athlete like the ones he's made in this last six-month period," Roskopf told ESPN.
"It's a rare occasion. You'll see these athletes gets bigger, faster and stronger. But a lineman or a linebacker can come into the NFL and in their career gain maybe 10 to 20 pounds.
"I've done measurements of caloric intake and dietary analysis," Roskopf told ESPN. "And I've seen with athletes, what they are taking in and I'd say he'd be up to 5- to 6,000 calories a day with all the protein shakes he's taken in and the food he is eating. He's got a lot of calories going into his body, and in a low level, 3,000 to 3,500 wouldn't allow him to gain the type of mass that he's gained over this short period of time."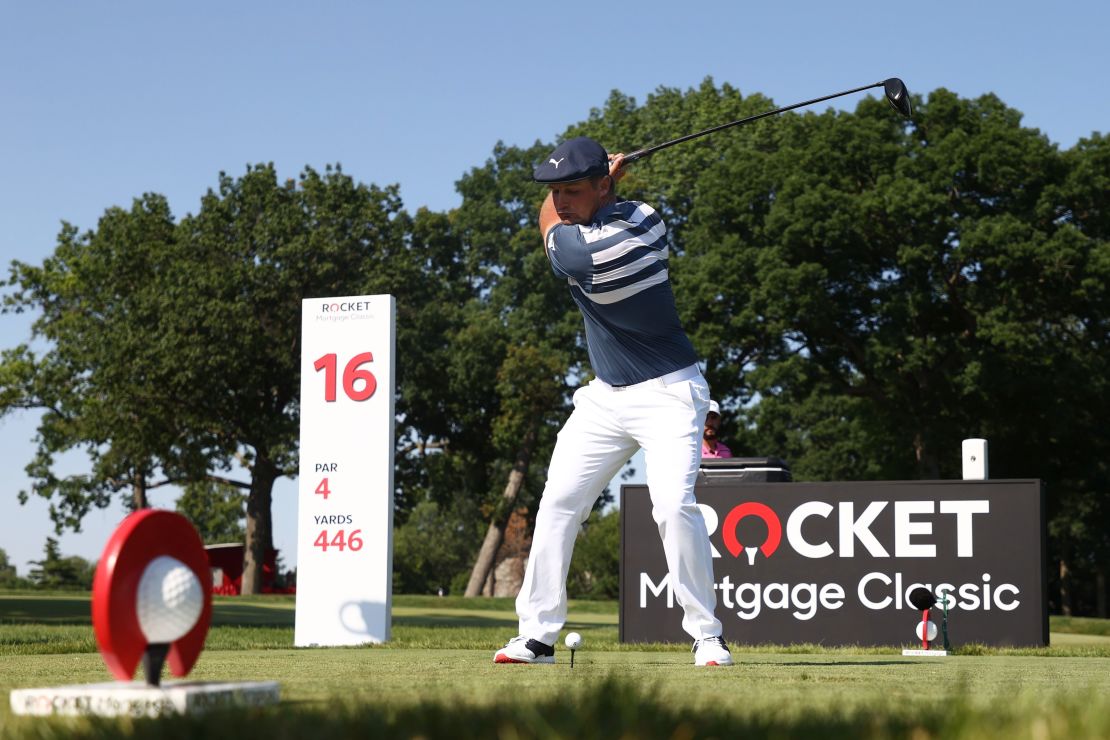 READ: Is Bryson DeChambeau irreversibly changing golf?
While DeChambeau's new eating regime seems beyond most mortals, it has nothing on the monster calorific intake of athletes from other sports.
During the 2008 Beijing Olympics, US swimmer Michael Phelps revealed he was ingesting up to 12,000 calories per day during the 2008 Beijing Games.
DeChambeau's weight gain paid dividends almost immediately following the coronavirus break, as he won his sixth PGA Tour title at the Rocket Mortgage Classic in Detroit in July.
The world No. 7 is preparing for the first major of 2020 in the hopes of securing the first major of his career, as the PGA Championship gets underway on Thursday at TPC Harding Park in San Francisco.