Editor's Note: Call to Earth is a CNN initiative in partnership with Rolex. Cristian Donoso is a Rolex Associate Laureate.
Chilean explorer and photographer, Cristian Donoso, has spent over two decades traversing the wilds of Patagonia, Antarctica and the Arctic to capture images showing the impacts of climate change.
Donoso's exploration career began in 1996 in the rugged mountains, towering glaciers and windswept fjords of Patagonia, where the challenge to survive gave him a profound love of the landscape.
"When you are on an expedition you must connect strongly with nature, open your senses to the fullest, because your survival depends on it," he says. "And in that survival, you are deeply aware of the natural world, you marvel, and your soul tells you that this is extraordinary."
An award-winning navigator, mountaineer and filmmaker, Donoso has mounted more than 50 expeditions to some of the most remote and untouched places on Earth. He minimizes the carbon emissions and environmental impact of his trips by using human and wind-powered forms of travel including sailboat, kayak and skis.
In January, Donoso embarked on "Forgotten Footsteps," an expedition retracing the journey of early 20th century explorer and artist Rockwell Kent in Tierra del Fuego, Patagonia. The American's paintings of the region's snow-capped mountains and majestic glaciers contrast starkly with Donoso's images of the same landscapes today, where global warming has dramatically altered the icy peaks and fjords.
Patagonia's ice fields, which stretch across the Andean mountains for hundreds of miles through Chile and Argentina, make up the largest body of ice in the southern hemisphere, outside of Antarctica. According to NASA, they are melting fast, contributing to rising sea levels.
Find out about more about Call to Earth and the extraordinary people working for a more sustainable future.
Disappearing ice
In 2018, Donoso's series "Ice Postcards" took him to some of Patagonia's least accessible places. He followed in the footsteps of pioneering Italian missionary Alberto de Agostini – a prolific explorer who documented the glaciers of the Cordillera Darwin (a mountain range named after British biologist Charles Darwin) in Tierra del Fuego, over a century ago.
De Agostini's archive contains over 11,000 photographs of Patagonia.
Before-and-after photos show how climate change has melted glaciers
Donoso and expedition partner Alfredo Pourailly tracked down the exact locations of 10 of de Agostini's images and replicated them at the same time of year in order to capture the same seasonal conditions. They chose images of especially remote places that very few people would have visited since de Agostini's expeditions.
What they found was beyond their worst fears.
"It was much more dramatic than what we believed would be the case," says Donoso.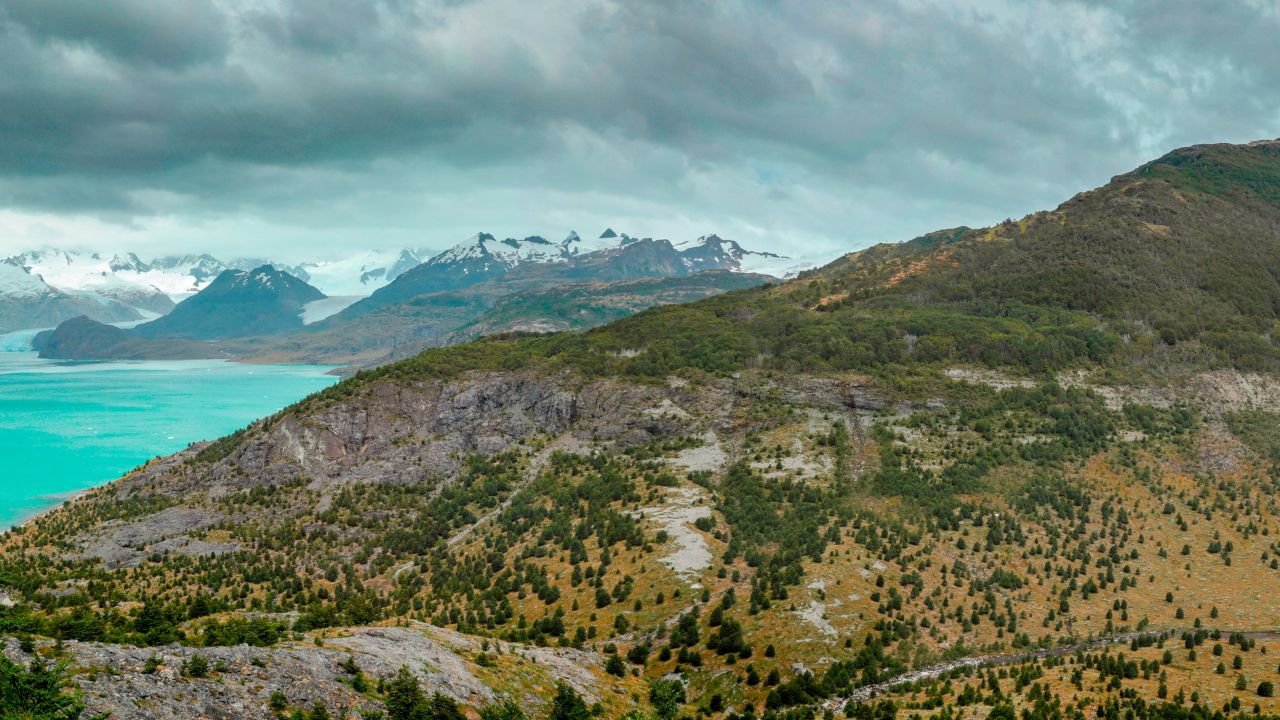 Donoso's 2018 image of the Marinelli glacier shows the ice has receded more than six miles (10 kilometers) since de Agostini took the same photograph, at the same time of year, in 1914.
"Places that we have yet to really understand, that we haven't explored, that we haven't photographed or that we have yet to chart have been profoundly impacted by humans," says Donoso. "The world is a much smaller place than we think."
Communion with nature
Donoso says the achievement of accessing remote places with minimal means makes him feel "free and immensely happy".
These trips are grueling feats of physical endurance but they spark a deep spiritual communion with nature. "Everything in our physical and cognitive conformation has been determined by our contact with nature," Donoso says. "Returning to it allows us … to discover who we really are."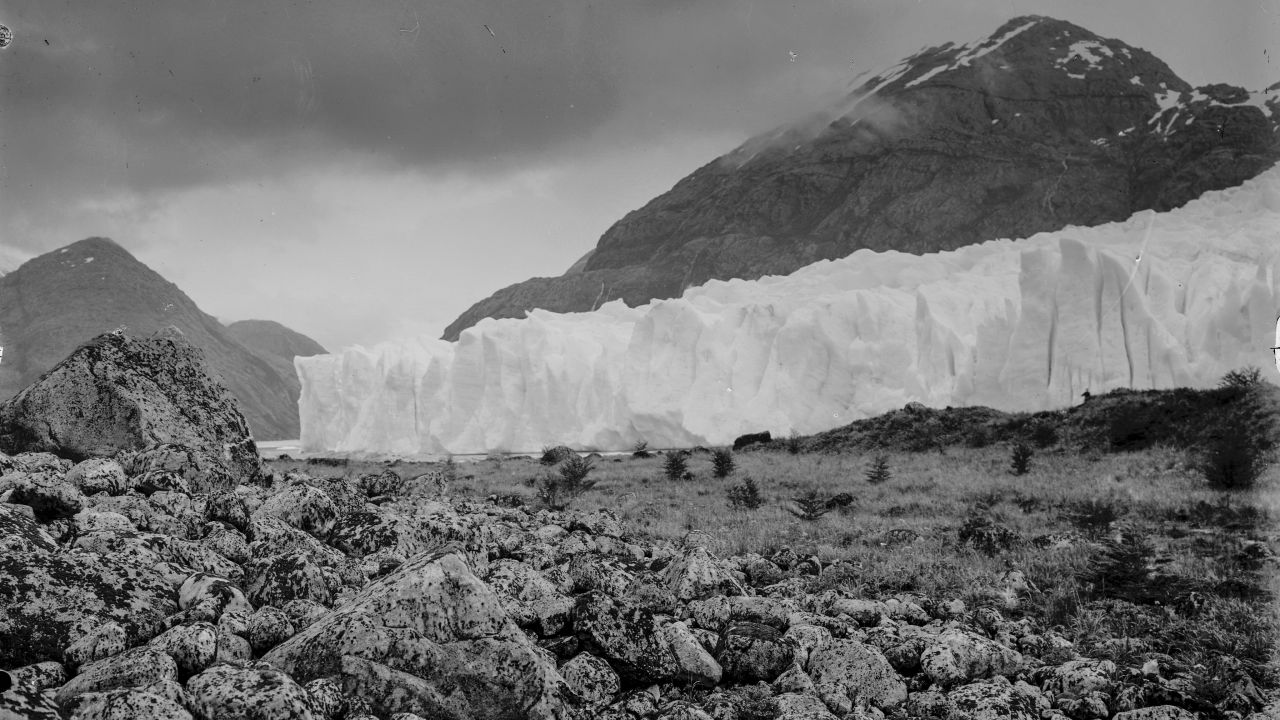 The jutting shelf of ice of the Negri glacier terminus, captured by de Agostini in 1913, has been replaced by vegetation.
Donoso says that he shares the same passion as the 19th and 20th century naturalists who have inspired his work. But the world he studies looks very different.
His aim is to engage and educate people about the impact of global warming in faraway places.
"Through art, through the vision of photography, we offer a clearer perspective, with a very direct and sensitive message," he says.
The message from "Ice Postcards" seems clear – the Patagonian ice sheets are melting at an alarming rate. Donoso and Pourailly aim to complete the second part of the project later this year.
Donoso hopes that by revealing the destruction wrought by climate change in remote parts of the world, he can catalyze change. "No one will fight to protect things that they aren't aware of," he says.