(CNN) —
It's been a really good year to buy a Mac, and Apple kicked it further into high gear with its first machines powered by Apple Silicon. The M1-powered MacBook Air and 13-inch MacBook Pro aren't just a change in hardware; they deliver next-level power and performance.
Even with new hardware on the inside, both laptops keep the classic design, with the Magic Keyboard and large trackpads. Topping off both is a 13.3-inch Retina display with True Tone. Apple's 16-inch MacBook Pro is still available and has not yet been updated with Apple Silicon inside.
Here's how the laptop lineup currently stands:
For many, the M1-powered MacBook Air is the go-to choice. We just dropped our review this morning and described it as the new standard. The upgraded 13-inch MacBook Pro adds a cooling system into the mix for longer sustained max power instances. But it really seems like the MacBook Air is the best choice and delivers the most value for the cost. We're still waiting on a refreshed 16-inch, but let's just say the entry-level MacBook Air performed close to it.
Let's dive into our top picks.
For everyone: MacBook Air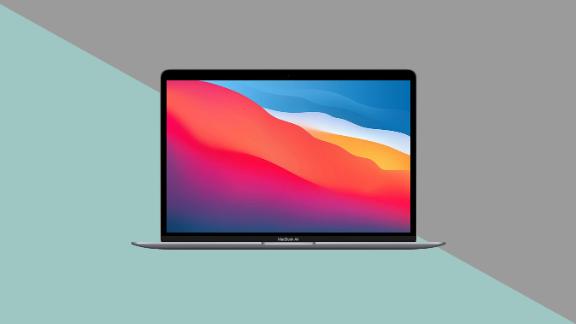 The MacBook Air feels like the ultimate laptop for the everyday user, as we said in our full review. The big change as of November 2020? Well, it has an Apple-made M1 chip inside that replaces the previous Intel chips. The result is a much faster experience that's also fanless.
In the base $999 model there's an M1 chip with an 8-core CPU, 7-core GPU, 16-core neural engine and 8GB of RAM. That was ample for the tasks we threw at it — like a full workday that we previously used a 16-inch MacBook Pro for. The one issue we might detect on the horizon is only 256GB of internal storage with this configuration. And if you have a lot of data, it might be worth upgrading the storage size.
And in our testing, the M1 chip was up to the task of nearly any application or workflow, from word processing to running many apps to dozens of tabs in a web browser. We could even export 4K video in Final Cut Pro at the same speed as the 16-inch MacBook Pro. So it has the power, but what's even more impressive is the operating efficiency. Battery life, even with heavy usage, lasts for days, and big operations represent only a small dip.
The Magic Keyboard is really an all-star typing experience. With each keypress, there's a recoil that bounces the key (and your finger) back up for an invigorating and exciting typing experience. The keyboard can make or break a story, so you need one that's punchy, clicky and clacky. The Magic Keyboard meets this standard and then some, and it's the same experience across all of Apple's laptops, the 13-inch and 16-inch Macbook Pro included. There's also more room between the individual keys and rows, so you're less likely to hit accidental keystrokes.
The MacBook Air rounds out the experience with two USB-C ports, a spacious trackpad and a 13-inch Retina display. You'll also be surprised by the speakers in this machine.
Best deals:
MacBook Air With M1 Chip, 8GB of RAM and 256GB SSD ($949, originally $999; amazon.com)
Packing a powerful punch in a portable body: 13-inch MacBook Pro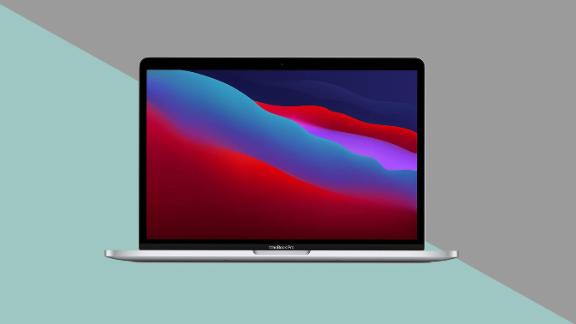 Apple's new M1-powered MacBook Pro may be the smallest MacBook Pro, but thanks to its new Apple Silicon processor, it's much more powerful than its bigger sibling. Much like the new MacBook Air with Apple's M1 system on a chip (SoC), the MacBook Pro's performance has blown us away. Actually, there's not much separating the new Air and the new Pro when it comes to performance. To be clear, the MacBook Pro is slightly faster than the Air, but that's because there's an absurdly quiet fan inside the Pro that allows Apple to squeeze every bit of performance it can out of the M1 chip over an extended amount of time.
The MacBook Pro starts at $1,299 for 8GB of RAM, 256GB of storage and Apple's M1 chip that has an 8-core CPU, an 8-core GPU and a 16-core neural engine. The latter aspect of the M1 will help creatives who are using apps that have updated the new processor, like the photo editing app Pixelmator Pro, which uses machine learning to do things like remove blemishes or increase the resolution of a photo. The added boost in performance allowed us to edit and add effects to an 8K video, with live previews and no dropped frames, in Final Cut Pro and export in about two minutes.
You can configure the MacBook Pro with up to 16GB of RAM and 2TB of storage, with prices ranging from $1,299 to $2,299 for a fully maxed-out build. If you visit a retailer or Apple Store, you'll have the option between the $1,299 model or a $1,499 variant with 8GB of RAM and 512GB of storage.
Performance aside, perhaps the most impressive bragging right the Pro has over the Air is its battery life. Don't get us wrong, the Air's battery was no joke, but the Pro exceeds that. Apple estimates the Pro's battery will last 17 hours when browsing the web, or 20 hours when watching videos. That's double the previous MacBook Pro's battery life, and in our testing, we can safely say 15 hours of battery life is achievable with a heavy workload.
You're limited to two USB-C ports and 16GB of RAM with this model, which may not be enough for some professionals, but for everyone else who needs a laptop they can push to the limit, the MacBook Pro is exactly what they need.
Best deal:
13-inch MacBook Pro With M1 Chip, 8GB of RAM and 256GB SSD ($1,299.99; amazon.com)
An on-the-go beast: 16-inch MacBook Pro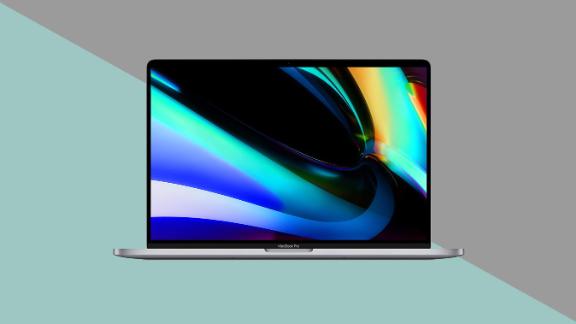 The 16-inch MacBook pro kicked off this new generation of strong and value-priced Mac laptops late last year. It was a massive upgrade over the 15-inch MacBook Pro. The Retina display is larger, and it boasts the Magic Keyboard, flanked by two speaker grilles, a Touch Bar up top and the return of the physical ESC key.
Under the hood, it has a whole new thermal architecture that ensures the laptop doesn't get too hot. The base $2,099 model features 512GB of storage, 16GB of RAM, a ninth-gen Intel Core i7 and a dedicated AMD Radeon Pro Graphics card. That all adds up to more than ample speed for everyday users and a solid workstation for pros. It's also the only Mac laptop that you can get with a dedicated graphics card.
For a price, you can upgrade the 16-inch with some wild hardware — we're talking 64GB of RAM and 8TB of storage. Those cost $800 and $2,200, respectively. Not for the everyday consumer, but creative pros might be able to make a case for it.
But now in 2020, the 16-inch MacBook Pro is really only a great option if you want to have a big screen. Otherwise, opt for the 13-inch Pro for less noise from a fan and more speed.
Best deal:
16-inch MacBook Pro With Core i7, AMD Radeon Pro 5300M GPU, 16GB of RAM and 512GB SSD ($2,099.99, originally $2,399; amazon.com)