Potty training might be the most intimidating milestone a parent faces in those early years. But with so many families spending extra time at home this summer, this could be the moment many of us have been waiting for to tackle it once and for all.
In fact, potty training consultants like Jen L'Italien, certified Oh Crap Potty Training consultant and owner of Oh Crap Potty Training From ME To You, says she started seeing an uptick in calls right alongside Covid-19 stay-at-home orders. "Typically, we see a surge in the summer, but it started in March where there were just a lot more people than usual starting [to potty train]."
But Joanna Vogel, education director at Kidz Village preschool in Maspeth, New York, points out that "not all children are ready when you are."
To give your kiddo the best chance at success, L'Italien says it's ideal to be home for at least a week. The Oh Crap! Potty Training method breaks the daunting task down into simple blocks of learning. The first is bare bottom — which is exactly what you'd think. Your child doesn't wear any pants and stays near home for at least a weekend. Adding pants without undies is the second block that happens after a pattern is recognized and a few wins have been scored on the potty.
But potty training is not an exact science. In fact, L'Italien says that not every kid is going to do it in the same way or in the same amount of time. "It's common that it's a disaster the first time," she adds.
How do you know if it's the right time to potty train?
L'Italien says that if your child is between 1½ and 3½ years old and is aware of their bodily functions or can verbally ask for food, they're probably capable of potty training. And if the child is capable, the most important advice that she says she can give to parents is "to commit to consistency without intensity and know what healthy poop looks like." Check out the visual Bristol stool chart — if you see a Type 1 in their diaper, she says, "fats like coconut milk, coconut oil, olive oil, butter and meat are the best poop primers."
Potty training essentials
Every child is different, and it may take a bunch of different tools (and tries) to get yours comfortable with making the leap from diapers to the toilet. Vogel says to use potty training songs and dances and to "not underestimate the power of silliness in the bathroom!" But there are also some physical essentials needed to set yourself on a path to success. Here are 26 products, recommended by experts, that could help make potty training go more smoothly.
'Everyone Poops' by Taro Gomi ($9.69, originally $15.75; amazon.com)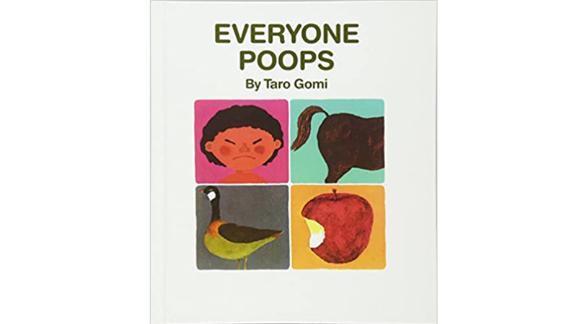 L'Italien says before you start potty training, "books are helpful in terms of both showing and normalizing that this is the human body and this is how it works." Great for the youngest potty trainees, this simple illustrated guide to understanding digestion is a classic.
_______________________________________________________
'Time to Pee' by Mo Willems ($7.99; amazon.com)
Mo Willems is a much-loved children's book author whose adorable characters and illustrations cover all sorts of difficult experiences and milestones. This one addresses potty training in the fun, simple way that only Mo can. _______________________________________________________
'Goldilocks and Just Right Potty' by Leigh Hodgkinson ($14.71; amazon.com)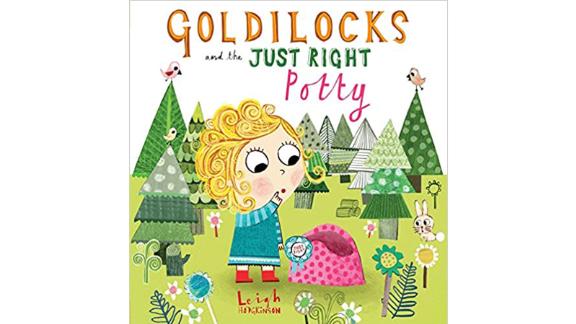 This beautifully illustrated and fun book covers the questions that little ones may have such as "Will I get there on time?" and "Am I going to fit on the potty?"
_______________________________________________________
'Ninja Potty Break' by Alexandria and Kenneth Wiltberger ($15.45; amazon.com)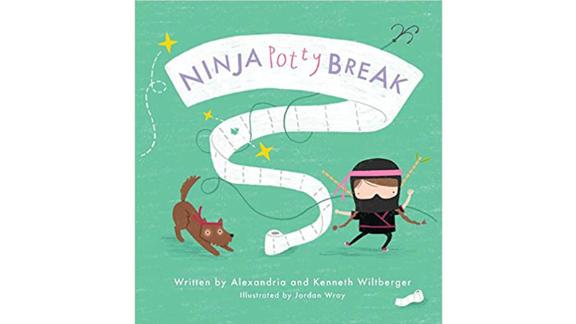 If visiting other toilets outside of home or school is intimidating or causing stress for parents or the child, this book will empower everyone to feel better about it.
_______________________________________________________
'Usborne Lift-the-Flap Very First Questions and Answers: What Is Poop?' ($12.99; myubam.com)