CNN Underscored reviews financial products such as credit cards and bank accounts based on their overall value. We may receive a commission through The Points Guy affiliate network if you apply and are approved for a card, but our reporting is always independent and objective.
Over the last decade, tacking extra fees onto the basic costs of a product or service has become an increasingly popular way for companies to wrangle extra dollars out of customers. Whether it's traveling with an airline or using your cell phone, there's a good chance you're paying more than you have to in fees, and you may not even realize it.
While it's always important to hang onto every dollar you can, being in a tight money situation — as many folks are right now — is a good reason to take time today to reduce your expenses by rooting out all those pesky fees. And there's no better place to start than your financial services, because you shouldn't be spending extra money just to manage your money.
Banking account fees
"Checking accounts can charge any number of fees, like overdraft fees if you spend more than you have in the account, ATM fees if you use an ATM for another bank, and monthly maintenance fees if your balance remains under a certain amount," explained Sara Rathner, a personal finance expert at NerdWallet. "These sneaky fees can really cost you a lot of money in the long run."
The average monthly maintenance fee on checking accounts is $14.13, according to the latest Money Rates checking account fee survey. That means you could be paying almost $170 annually just for the privilege of having a checking account, and in today's low-interest environment, it's highly unlikely you'll make that up even if your account pays you interest.
But there's no reason to pay anything just to have access to a basic checking account. The easiest first step is to contact your existing bank and ask them to move you to a no-fee checking account, if they offer one. Just make sure you understand the requirements of your bank's free account option, which could include different minimum monthly balances and extra costs to use non-network ATM's.
Related: How to avoid fees when using your stimulus payment debit card.
If your bank doesn't offer a no-fee account, it's time to look for another bank, and it doesn't necessarily have to be one with physical branches. A number of institutions now offer online-only banking options, especially credit unions, and many have basic free checking accounts. Deposits are made electronically and you'll get free access to large ATM networks when you need cash.
Unless you have a reason to actually go into a branch on a regular basis, one of these online-only options could be an excellent choice.
Credit card fees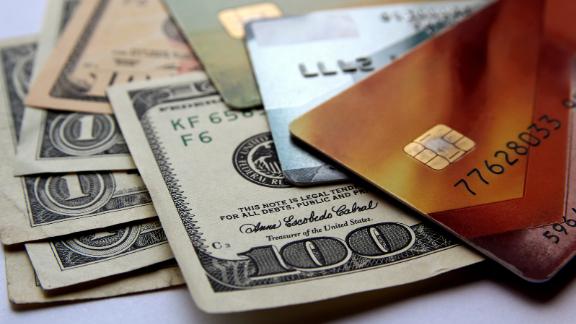 Perhaps an expensive travel credit card made sense when you were on the road every month for work. But while credit card issuers have made efforts to expand the "at home" benefits of their travel cards, if you're not using those perks, you're just paying extra for the privilege of having a shiny card in your wallet.
While it can sometimes make sense to pay an annual fee for a credit card if you're using the benefits, too often people lock themselves into a card with features they don't need, and then just automatically pay the yearly fee without much thought. But this is the time to get off that treadmill, especially if your annual fee just came due.
If you see an annual fee show up on your credit card statement, that's the best time to act. Most issuers will refund the annual fee if you close or convert a card within 30 days of the fee being charged. You can also call and ask for the fee to be waived — this is known as a "retention offer" an