Sun's out — time to go out? Maybe, maybe not, depending on the reopening plan in your state and what the Centers for Disease Control and Prevention recommend. As families, couples and friend groups start to consider summer vacations, a road trip seems like a stellar idea. After all, you have more control when you travel via four wheels, since you can pack much more of your own (properly sanitized) goods, avoid airports entirely, and not be in close proximity to anyone you don't know.
However, there are still safety precautions that all travelers should take, even if they're heading out to a nearby mountain for a camping trip, renting a seaside Airbnb, or choosing any other getaway. For advice on everything from what to pack to how to protect yourself and others, we spoke with doctors and travel experts to figure out the ultimate safety guide to getting on the road.
Create a coronavirus kit
Even though restrictions are starting to loosen, case counts are unfortunately rising in many parts of the country. Dr. Suzanne Bartlett-Hackenmiller, an integrative medicine physician and the medical adviser for AllTrails, reminds us that you still need to make sure to bring and use your mask whenever you could be in close proximity to anyone.
She recommends creating a coronavirus kit of sorts that includes these essentials, along with extra toilet paper in case your rental isn't stocked, and other goods. Tylenol, water and other basics could go a long way if you need them in a pinch.
Try this: Assacalynn 50pcs Disposable Face Mask ($22.98, originally $27.88; amazon.com)
During the pandemic, you can never have too many face masks. And when you're on the road, hiking more or going into unfamiliar places, you may need a new covering more often. Many rentals may lack a washer and dryer, and camping doesn't make it easy to clean a fabric mask, so these are better for a road trip, according to our expert.
Nostalgia in the Garden Face Mask by Alja Horvat ($13.59, originally $16.99; society6.com)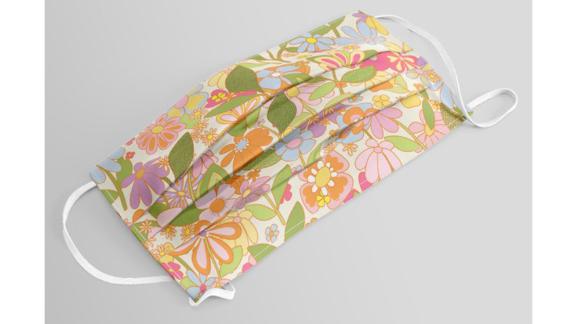 If you do have access to a washer and dryer, a fabric mask is always a good idea too. Society6 just launched more than 1,000 masks on its site, all of which are covered in art from independent artists. Best of all: A portion of all proceeds go to World Central Kitchen's coronavirus relief efforts.
Don't go off the beaten path
While part of the joy of exploring Mother Nature is seeing new and beautiful views, if your road trip includes a hike, stay on the marked path. Particularly now, when a jaunt to the emergency room with a fractured ankle could put you at risk for more severe problems, podiatrist Dr. Velimir Petkov suggests following the course.
"Avoid the temptation to hike off-trail and in unfamiliar or unmarked areas," he warns. "You could get lost, injured or both."
Try this: Cotopaxi Tarak 20L Lightweight Durable Backpack ($100; amazon.com)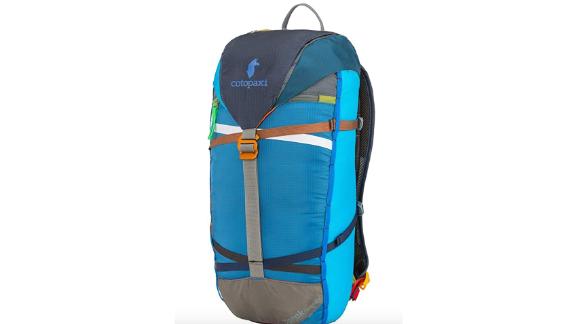 If you intend to scale a mountain in search of great views of a waterfall, make sure you're packed for the trek. A sturdy, waterproof and lightweight backpack like this one allows you to take first-aid materials, water, snacks and other necessities.
Pack layers
In the morning, when you set out on your adventure, your temperature will likely be comfortable. As the sun reaches its highest point, you'll start to sweat inside your car. And at night? Certain areas of the country experience a dramatic drop in degrees. That's why car expert and CEO of eAutoLease.com Zoriy Birenboym recommends packing everything you need to stay comfortable, including clothing for different temperatures.
"You don't want to be caught without the necessities and have to look for places in areas you've never been before," he says. "Make sure this includes staying updated on what the weather will be in the areas you are traveling through. It may get cold at night even though it's summer, so you may not think to pack a sweater or extra blankets, but if it's 50 degrees you may wish you had."
Try these: Helly Hansen HH Lifa Active Solen Hoodie ($70; backcountry.com)