As stay-at-home measures are relaxed, potential vacationers are beginning to let thoughts of summer travel creep into their dreams. And there may be no safer way to vacation this summer than camping. It was social distancing before social distancing was even a thing. But some campers are nervous about returning to crowded, drive-in frontcountry — aka car camping — campsites.
Fortunately, there's a more secluded option. Backcountry campsites are kept more natural and only have room for a very small number of campers. They lack public facilities like restrooms and showers, but those willing to do the work to reach them are rewarded with sweet solitude. And that "work" doesn't have to require hours of hiking. Many backcountry campsites are just a five- to 15-minute walk from the car.
What it does require, however, is a little more planning. Call the park to confirm it's open and to check if permits are needed. Be sure to have all the necessary gear, as well as a way to carry it to the campsite. Going back and forth to the car can be a hassle and takes up valuable time you could otherwise be spending chilling in nature.
To help, we've come up with this list that will make backcountry camping as easy and fulfilling as possible.
Osprey Exos 58 Men's Backpacking Backpack ($219.95; amazon.com)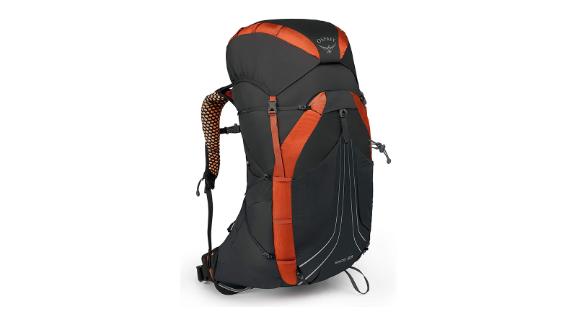 It'll be tough to make it to a backcountry campsite without a hiking pack that is comfortable and holds all your gear. This Osprey pack is one of the most popular among male hikers and with good reason. It's light but still has enough space to carry supplies. Maybe the best thing about purchasing an Osprey product, though, is the brand's guarantee to repair any damage at any time for no charge.
_________________________________________________________
Osprey Eja 58 Women's Backpacking Backpack ($219.95; backcountry.com)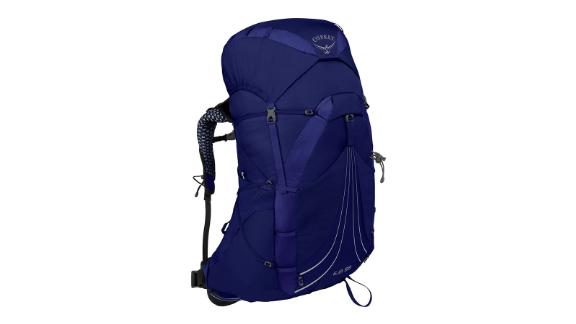 This is the women's version of the Exos pack above, and it includes the same great guarantee. It's important for hikers to try the pack with all their gear in it before they set out on their adventure. If it doesn't feel right, give Osprey a call; it might just require a different size. We prefer the 58 — which refers to the number of liters a pack can hold — but if you're carrying less gear, the smaller 48 will do the trick.
_________________________________________________________
Osprey Ultralight Rain Cover (starting at $29.95; amazon.com)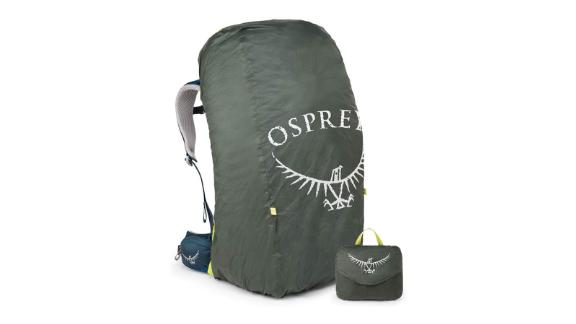 The first thing many backcountry campers learn is the importance of keeping their gear dry. How fun does sleeping in a wet sleeping bag sound? Not very. When it's sunny, this rain cover can be condensed to take up almost no pack space. Just slide it over your bag at the first sign of rain. Size medium, large or extra-large will fit into a 58-liter pack.
_________________________________________________________
Wacool 3-Liter Hydration Pack Bladder with Cleaning Kit ($21.99; amazon.com)
Those who camp in the frontcountry are used to easy access to water. That's not the case in the more natural backcountry, where there are no spigots to be found. This 3-liter bladder holds almost enough water to get an adventurer through the day (we'll get to that in a second). The tube and mouthpiece allow for convenient water drinking while on the move, and the bladder comes with a cleaning kit for when the adventure is over.
_________________________________________________________
Aquamira Water Treatment Drops ($14.95; amazon.com)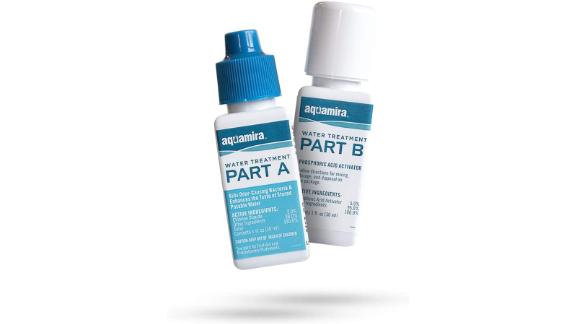 Backcountry campers have a major water-related decision to make: Carry all necessary water to the campsite, or purify it along the way? It's suggested that campers drink about a gallon (3.8 liters) of water each day. Buy two of the Wacool bladders above, and an individual hiker's set for a day and a half.
That's a lot of water to carry, though. Campers should check to see if their backcountry campsite is near a water source like a stream. If it is, these water treatment drops are a better option. Just a few drops from each container react with each other to kill bacteria and odor in water in approximately 15 minutes. The containers are tiny, but they last a long time. The only downside to these drops is that they leave a minor aftertaste in the water, but most campers don't mind it.
_________________________________________________________
Sawyer Products MINI Water Filtration System ($19.97, originally $24.95; amazon.com)