On June 30, China passed a controversial national security law for Hong Kong that lends Beijing sweeping new powers over the semi-autonomous city.
Critics say the law, which wasn't revealed to the public until after it was passed, marks an erosion of the city's precious civil and political freedoms; the Chinese and local governments argue it's necessary to curb unrest and uphold mainland sovereignty.
Here's what you need to know about the law – and what it means for the city.
What is the law, and who's behind it?
Beijing has been asking Hong Kong to pass a national security law since 1997, when the former British colony was handed back to China. There's even an article in the city's mini-constitution calling on it to do so.
Hong Kong politicians have attempted to pass the legislation before, but faced fierce public opposition.
On May 22, Beijing took matters into its own hands and proposed the bill for Hong Kong at the National People's Congress (NPC), China's rubber-stamp parliament.
While Hong Kong has an independent legal system, a back door in its mini-constitution allows Beijing to make law in the city – meaning there wasn't much the Hong Kong public or leadership could do about it.
The four crimes laid out in the law are secession, subversion against the central Chinese government, terrorist activities, and collusion with foreign forces to endanger national security.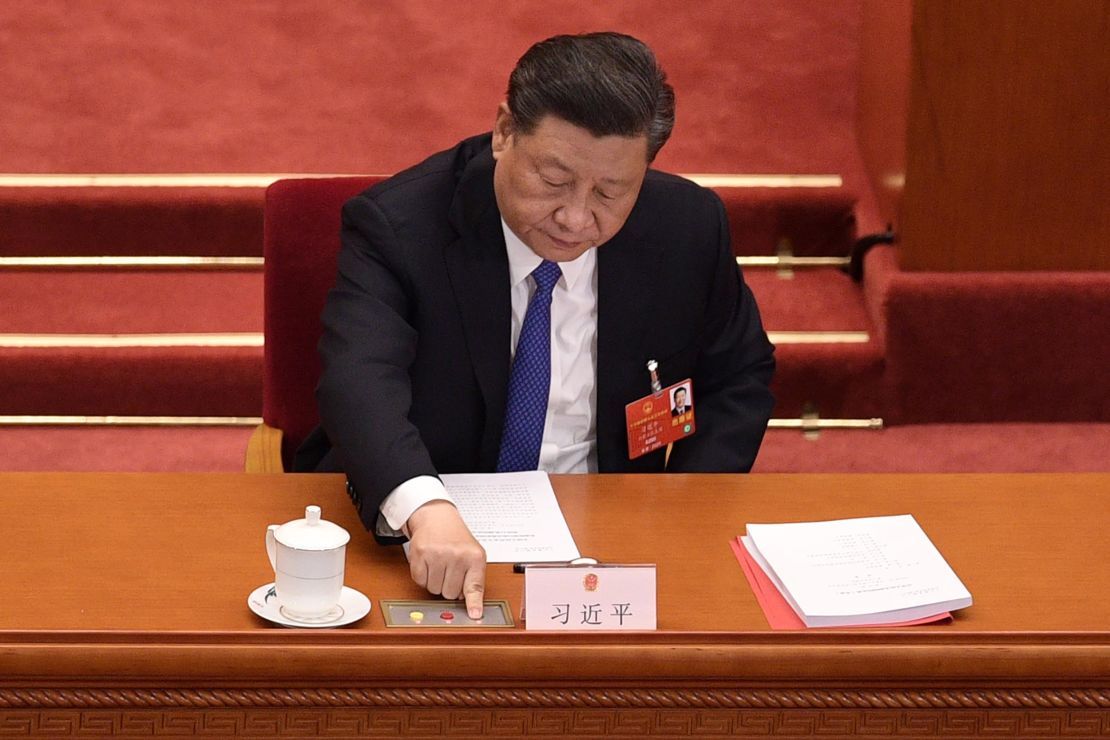 What would the law do?
The law allows mainland Chinese officials to operate in Hong Kong for the first time, gives Beijing the power to override local laws and impacts broad swathes of Hong Kong society – as well as foreign nationals overseas.
The crimes are vaguely defined and wide-ranging; for instance, it's now a crime to work with a foreign government or organization to incite "hatred" toward the central Chinese government.
Calling for Hong Kong independence now counts as a crime under "secession," and vandalizing public property or government premises – like protesters did for months last year – are now considered terrorist activities.
People face a maximum penalty of life imprisonment for all four crimes.
Under the law:
Beijing will establish a national security office in Hong Kong staffed by mainland officials. They will oversee enforcement of the law, and their actions will not be subject to Hong Kong jurisdiction.

The Hong Kong government will set up its own national security committee, with a Beijing-appointed adviser. Their decisions cannot be legally challenged.

Hong Kong courts will oversee national security cases, but Beijing can take over cases in special circumstances.

If a case involves "state secrets or public order," it will face a closed-door trial with no jury.

This law trumps local ones.

The law applies to "any person" in Hong Kong, and even applies to foreign nationals violating the law overseas – meaning they could be charged if they ever visit the city.
The law includes various other elements, including the introduction of "national security education" in schools, stronger government "management" of foreign news media and NGOs, greater wiretapping abilities for police, and more.
Why didn't Hong Kong pass the law itself?
The local government tried to pass a national security law in 2003, but after massive protests, they shelved the legislation and no administration has dared to try again, much to China's frustration.
Hong Kongers back then had the same fears as they do now – that a national security law could infringe on their freedoms and be used to crush dissent.
Then the 2019 protests happened, this time against another bill that would have allowed suspects in Hong Kong to be extradited to the mainland. Many Hong Kongers once again feared that Beijing was extending its reach into the city's independent judicial system.
For more than six months, Hong Kong was rocked by often violent pro-democracy, anti-government protests, which posed a major challenge to the city's local leaders and police force, who deployed tear gas and water cannon.
Beijing's patience, long frayed by the local government's failure to pass the law, ran out – so the central government took action into its own hands.
Before we dive deeper, some background
Though Hong Kong is part of China, it enjoys more liberties than any other Chinese city.
Hong Kong was a British territory until it was handed back to China in 1997. The handover agreement gave the city special freedoms of press, speech, and assembly, protected for at least 50 years, in a model of governance called "one country, two systems."
Under this model, Hong Kong also has its own currency, judicial system, identity and culture – freedoms that stand in stark contrast to China's censorship and authoritarian rule in the mainland.