With restrictions easing across the country, many people are looking at outside gatherings like barbecues and picnics to reconnect with friends and family. But is it possible to do those activities responsibly? Yes, say the experts — with the proper precautions, you can absolutely spend time with close friends and family, all while staying safe and having lots of fun.
According to the latest recommendations from the Centers for Disease Control and Prevention, "Smaller outdoor and in-person gatherings in which individuals from different households remain spaced at least 6 feet apart, wear cloth face coverings, do not share objects, and come from the same local area (e.g., community, town, city, or county)" are lower risk than larger gatherings (although the CDC's lowest risk category is, of course, virtual-only events).
What's important to consider as well is who you're inviting and what choices they're making on their own.
"Beyond who the people attending will be, it also depends on the behaviors of the family and friends," says Jason Farley, professor of nursing, infectious disease-trained nurse epidemiologist, and nurse practitioner in the Division of Infectious Diseases at the Johns Hopkins Schools of Nursing and Medicine. "If you've got a group of family and friends who for the most part follow social distancing norms and plan to do so when they're gathering with you, then they are of lower risk than a group who pretty much says they have given up on non-pharmaceutical interventions like social distancing."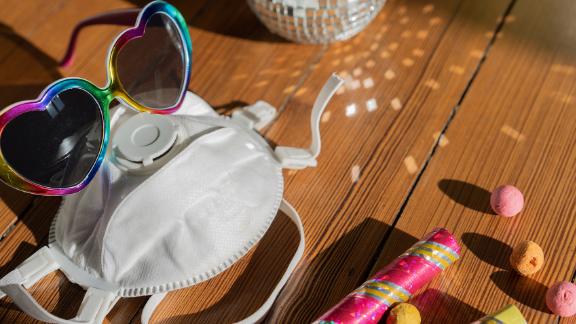 Essentially, if you're gathering in a social distant way with anyone, make sure it's with people who have been just as careful as you have been, and who are serious about wearing masks and washing their hands.
Keep those hands clean and mask up
First, you need to plan to keep everyone's hands clean and their masks on, says Farley, especially when your guests are arriving or if they are going in and out of the house.
"Going in, wear a mask to the bathroom," Farley says. "I would advise to use an alcohol-based hand sanitizer both on arrival to the party, so everyone starts with a clean set of hands, and then if entering the home, again, prior to entering the home, and upon leaving it."
Variety 5-Pack of Triple-Layer Cloth Face Masks for Adults ($12.50; oldnavy.com)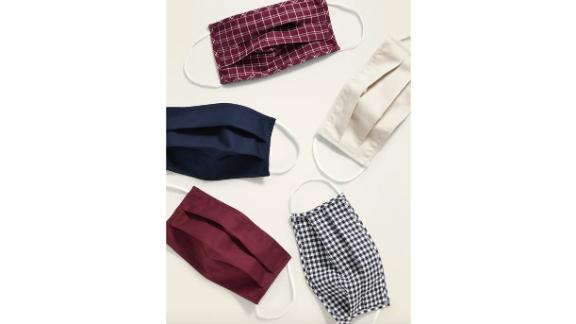 Old Navy has a wide selection of face masks that can fit any party.
Rainbow Face Coverings, Set of 2 ($25; uncommongoods.com)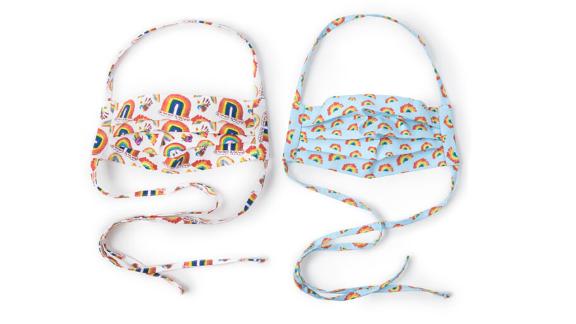 Hitting a Pride party? These rainbow-festooned masks will amp up the celebration.