We're less than a week away from Apple's Worldwide Developers Conference (WWDC), which is fully virtual for the first time, but there have been a lot of firsts in 2020, right? Apple will still kick it off with a keynote, which will likely focus on software, at 1 p.m. (ET) on June 22.
IOS, iPadOS, macOS, watchOS and tvOS — which Apple dubs its platform — are all set to receive updates. Chances are we might see hardware as well, along with news on services. So we've looked at the current versions of the operating systems and have mulled over what we'd like to see —- specifically on iOS 14 and iPadOS 14.
Last year, Apple split iOS into two, with iOS now reserved for iPhones and the iPod Touch and iPadOS for the iPad line. And we've seen improvement. iPadOS 13.5 introduced trackpad and mouse support, which is a real game changer for the iPad.
But could the next generation of iPadOS deliver on a big pro feature, or at least improve current ones (files and multitasking come to mind). As for iOS, could this be the year we get a new home screen? Will Apple let us use a third-party mail app by default? Or maybe a crazy new messages feature?
While we continue to run on hope in the lead-up to WWDC, we compiled a wishlist for what we'd like to see in iOS 14 and iPadOS 14.
More control over default apps
While we can delete more preloaded apps thanks to recent updates, we would like the ability to set defaults. Still, both iOS and iPadOS set Maps as the default, and when you click an address, it will open in Maps.
Giving us the option to change default apps could solve the common maps mishap, as well as Safari, music and even podcast constraints. Mail is an outlier here, as you can use third-party apps, but you can't delete the mail app.
A revamp of messages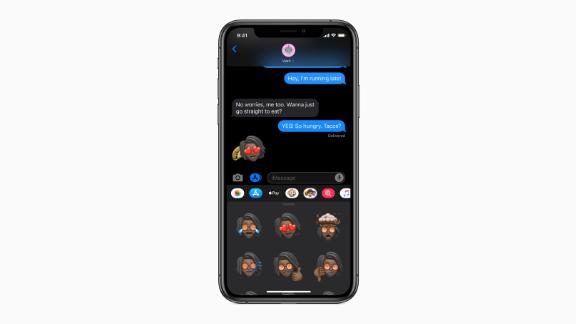 Like default apps, this could enhance iOS and iPadOS. Messages has nice features, and Animojis won us over, but we'd like to see it spiced up. The ability to edit messages is high on many people's list, and it would be a nice addition, but we're not sure it will arrive this year.
More likely, we could see more search improvements and the ability to tag or mention people in a group message. We'd really like to see the tagging feature explored in full force. It would save us time digging through long groups and let our friends or family get our attention fast.
And while we don't think Apple is itching to go after Slack, some serious productivity features could move iMessage and Messages into a new space. We already like the way files, images and videos are split up.
Split-screen on the iPhone
We love how multitasking has grown into itself on the iPad, but what about bringing several of those features to the iPhone? Samsung offers multi-window, which lets you have two apps on the screen at once and even supports picture-in-picture. On the iPhone, it would let you get two things done much easier and let you make better use of the screen.
Screensharing in FaceTime