Sony has finally revealed some cards it's been holding pretty close to the vest.
At the end of its "Future of Gaming" presentation Thursday, the company gave us a first look at the new PlayStation 5 console and its "most striking design yet." Before that, we got short snippets of a plethora of games coming to the PlayStation 5. Some will make their debut for the holiday season, while others are a bit further off.
You can read more detail about what we've learned about the PS5 here. But let's talk about the games the PS5 can run and, may we say, appears to run really well. During the streamed presentation, the graphics looked quite realistic and the rendering was nearly flawless. There won't be a shortage of titles as well across genres — including a fan favorite making its return as a relaunch for the next generation of consoles.
Games coming to the PlayStation 5
Grand Theft Auto V will be 'enhanced' for PlayStation 5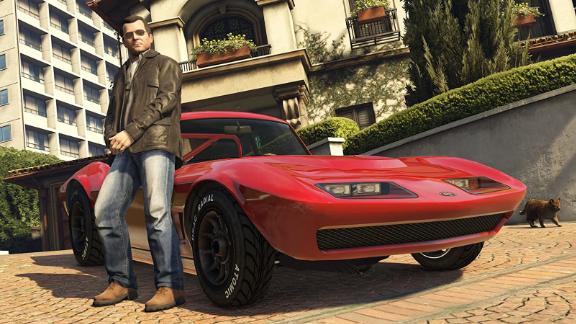 Sony began its presentation with a brief look at Grand Theft Auto V, which is coming to PlayStation 5 in 2021. It will be "expanded and enhanced" when it makes its way to the system next year, and Grand Theft Auto V owners will get GTA Online for free upon its release. In addition, starting now, Grand Theft Auto V owners on PlayStation 4 will get $1 million in GTA Cash to enjoy until the PS5 version releases in 2021.
Spider-Man: Miles Morales brings web-slinging action to PlayStation 5
Your friendly neighborhood Spider-Man returns, with Miles Morales taking over the hero's mantle after Peter Parker. It will be a complete sequel to 2018's PlayStation 4 Marvel's Spider-Man, though there wasn't much shown during the presentation regarding actual gameplay. It looks like Miles' electric venom blasts will be center stage in addition to weather and day/night cycles, two huge enhancements over what the original game offered. We'll learn more when the game launches alongside the PlayStation 5 this holiday season.
Gran Turismo 7 is speeding to PlayStation 5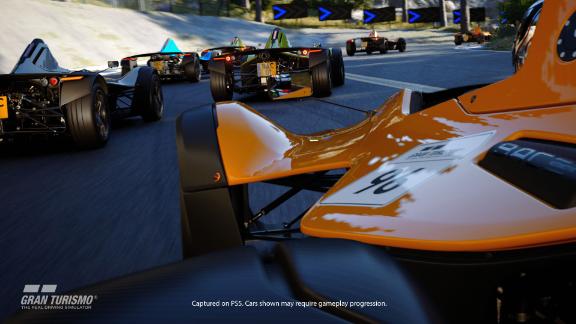 Sony confirmed that the next entry in its seminal racing game series, Gran Turismo 7, is headed for PlayStation 5, and it looks like it could be the most realistic iteration yet. There's no release date yet, but it will be the first numbered game in the series since 2013's Gran Turismo 6.
Ratchet & Clank: Rift Apart brings multiverse mayhem to PlayStation 5
Dynamic platforming duo Ratchet & Clank are back with their first game on the next-gen PS5. The pair will travel through multiple dimensions as well as a variety of different game worlds as they take on colorful, wacky enemies. This is the first entry in the franchise since Ratchet & Clank debuted on PlayStation 4 in 2016 alongside a feature film. From using weapons that turn enemies into shrubbery to riding alien creatures, it looks like the pair are getting back to their bizarre basics once more.
PS4 open-world adventure Horizon Zero Dawn gets PS5 sequel Horizon: Forbidden West
Guerrilla Games is hard at work on a followup to its sprawling 2017 adventure, Horizon Zero Dawn. Horizon: Forbidden West will once again follow the steadfast Aloy as she wanders through a post-apocalyptic world searching for additional clues to her past. Like the original game, it looks to be teeming with enormous robotic dinosaurs and danger aplenty. It will pick up where the original game left off and pepper in additional gameplay elements, new robots, and new abilities for Aloy as she works to put together the puzzle of her past.
Capcom goes full Hideo Kojima with Pragmata for PS5