That happy Sunday to celebrate all the paternal figures in our lives is on the horizon. June 21 is only two weeks away, but you definitely still have time to land an incredible gift. The challenge is steering clear of the stuff he expects. How much No. 1 Dad paraphernalia can one man appreciate, anyway? The solution is to decide on that special gift now; shopping at the last minute ends with a gift card to join the rest in the drawer.
To get some inspiration, we asked dads here at CNN Underscored and around the country what they'd really like to receive this Father's Day. No matter what your budget is, any of these finds will have him saying "Wow!" when he opens his gift.
Instead of another 'Best Dad' apron …
Five Two Ultimate Apron ($45; food52.com)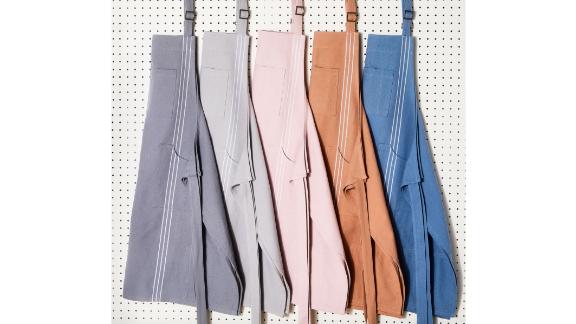 The epitome of smart design in messy cooking protection, this oversized, sturdily stitched apron will have him covered in the kitchen. Clever features include potholders built into the front corners and a stitched-in list of measurement conversions tucked into the pocket. No more fumbling with his phone with sticky hands to figure out how many teaspoons are in 10 milliliters. The five subdued, yet fresh and cheery hues have a modern vibe we love.
Instead of a standard pair of socks …
Graphic Sock Gift Box ($48; happysocks.com)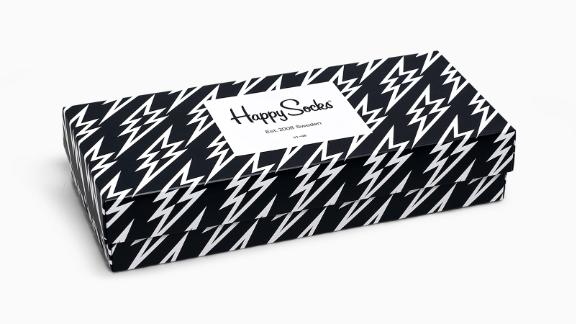 Quirky socks are always a fun gift to open, but sometimes, they're not the ones that the guy would actually put on his feet and wear. Enter these black and white beauts. The four stretchy, high-quality pairs come in a variety of geometric patterns. They'll provide just the right amount of flair for the dapper dad.
Instead of another boring mug …
Corkcicle Mug (starting at $27.95; amazon.com)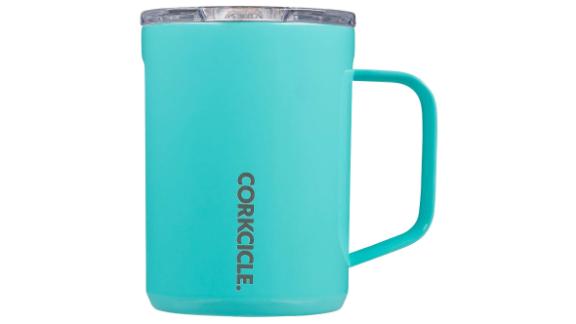 Does he fix a cup of coffee, and then wind up microwaving it 20 minutes later? His morning joe will stay nice and warm for three hours in this steel-insulated mug. It has a leak-resistant lid and a silicone bottom, so it won't slide around on his desk.
Instead of an open dish to toss everything into on the dresser …
Leather Earphone Holder (starting at $15.25, originally $16.95; etsy.com)