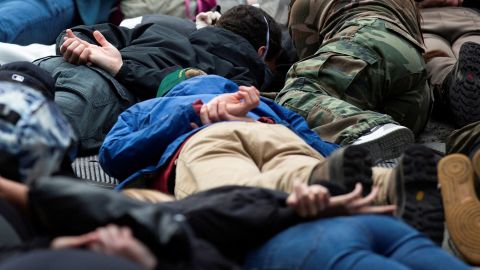 'I can't breathe': Hundreds lie down in protest
Updated 7:19 AM EDT, Thu June 4, 2020
Protesters around the world have taken to the streets following the death of George Floyd, an unarmed black man who died at the hands of Minneapolis police officers.
After more than a week of protests, the officer who pressed his knee into Floyd's neck now faces a charge of second-degree murder, an upgrade from his previous charge. The other three officers on the scene were not initially charged but are now being charged with aiding and abetting second-degree murder.
During the ongoing protests, some demonstrators have staged lie-ins, many of them taking to the ground for 8 minutes, 46 seconds to symbolize the final moments of Floyd's life.