Want more inspiring, positive news? Sign up for The Good Stuff, a newsletter for the good in life. It will brighten your inbox every Saturday morning.
Has anyone else found the mundanity of pandemic life sort of enlightening? I'm noticing things about my neighborhood I'd overlooked before, probably because I've never been cooped up for this long inside it. But it's the little things about home that make me happy: The symphony of birds who each sing a different tune from sunrise 'til dark, the way light bounces off the mirrors in my bedroom and creates personal little rainbows, the wee lizard who's perched himself on the same patio chair on my deck for two weeks and counting (we've named him, imaginatively, Liz).
If this unique time is good for anything, it's rediscovery. And falling back in love with a familiar place makes the long days at home all the sweeter.
Our favorites this week
Maybe the world's longest Costco outing
Imagine life without a grocery store (I shudder at the thought). Now imagine that you don't have a grocery store because you live on a remote island in Alaska where it's a 14-hour round trip to the mainland. While the locale sounds stunning, I'd probably start foraging for my own food – but I'm not Toshua Parker. He's the owner of a wholesale store on Gustavus, an island of 450 people, and his shop is the only grocer on the island. So, every week during the pandemic, he's made the trek to the Alaskan capital of Juneau to stock up on food and essential supplies for his fellow residents. It's a daunting trip, and one that's often hindered by storms, but Parker hardly sweats it. "The town needed to be supplied with groceries, so we just did whatever it took to make that happen," he said. "Just another day in our world." We'll never take another grocery run for granted.
A musical senior sendoff
When the going gets tough, the band plays on. Plano Senior High School's senior concert was canceled, the latest casualty of a truncated school year, but the Texas school's band directors couldn't let the graduates go out without fanfare. Over one weekend, the trio of directors traveled nearly 170 miles across Texas to reunite with all 85 of their senior band students. For 15 minutes, they'd stand in the road and play the school fight song while the students watched from a safe distance. Band director Jason Lewis, who handled the French horn while his co-directors played percussion and saxophone, said the traveling concert was a musical show of their love for their graduates. "It was our gift to the seniors." Question: Can you still play a French horn when it's full of salty tears? Asking for no one in particular.
Coloring books get more inclusive
Finally, a crayon collection that represents a spectrum of skin tones! This week, Crayola announced its "Colors of the World" collection, which features shades that more accurately reflect the diversity of young doodlers across the country. Before now, most basic crayon packs didn't include more than one beige and one brown crayon. But the new colors range from very light rose to deepest almond, with 22 shades in between. Better find a spot on the fridge when they debut – these self-portraits are going to be good.
Raise a glass to …
Mikail Farrar, a Georgia FedEx carrier who asked the universe for help and Tony Hawk responded. It's sweeter than it sounds. Farrar was on his usual route this week in the Atlanta suburbs when a 6-year-old boy chased him down and asked him to send a skateboard to Tony Hawk. He didn't have the half-pipe hero's address, so Farrar took a chance and tried to reach Hawk through TikTok. It worked! The social media-savvy skateboarder coordinated with Farrar to send the boy's skateboard to Hawk's correct address and send the 6-year-old a new board. It's just further proof that people can be wonderful and that Tony Hawk is as kind as he is gnarly, dude.
A bright idea
The 2020 Father of the Year race just got competitive. Torrence Burson saw how devastated his daughter Gabrielle was when her college graduation was canceled, so he got creative. Over six weeks, Burson quietly organized a front-yard commencement ceremony, complete with a stage, curtain backdrop and guest speakers. Nearly 40 members of her family attended, seated social distancing-style. In all, the ceremony lasted a brisk 45 minutes, an improvement maybe all universities should consider when graduations return. Gabrielle was floored by her dad's surprise. "I felt so loved," the new grad said. "It was just great."
You gotta see this
Join me, if you will, and gaze upon this pygmy hippo calf (I haven't been able to take my eyes off him for the last half-hour). Somehow, he's even smaller than a regular hippo calf, and he's come for all of our hearts. The hungry little hippo was born last month at the San Diego Zoo, and while we can't go visit in person, his keepers are keeping us in the loop on his progress – he already weighs 25 pounds! He doesn't have a name yet, but that hardly matters. He's a sign of hope for his endangered species, and he's got the twitchiest little ears in the animal kingdom. It's pretty remarkable that new life is still comes into the world in times like these. This little guy is a small wonder.
Heroes among us
Doc Hendley earned his CNN Hero status in 2009 for providing clean water to communities around the world. But when the pandemic struck, the former bartender pivoted his non-profit, Wine to Water, to assist his fellow service workers who suddenly lost their jobs. Now, he's creating care packages for thousands of North Carolinians, filled with 40 meals, including fresh fruits and veggies, and household essentials like toilet paper. He's reached more than 32,000 people so far, and he doesn't plan on stopping even as the state gradually reopens. Salute, Doc!
Wanna get away?
We know, we know; "getting away" isn't so easy right now. Lucky for you, the CNN Travel Quiz is here to quench your wanderlust. The comprehensive quiz is a wishful way to kill some time and inspire the trip you'll take when this is all over.
Can you match a British meal to its outlandish name? Do you remember which national park has all those geysers? And did you know there are four other countries that have a red, white and blue flag? Now you do, and now you can guess which country they belong to. And when you're done, you can look up the answers.
Who knew?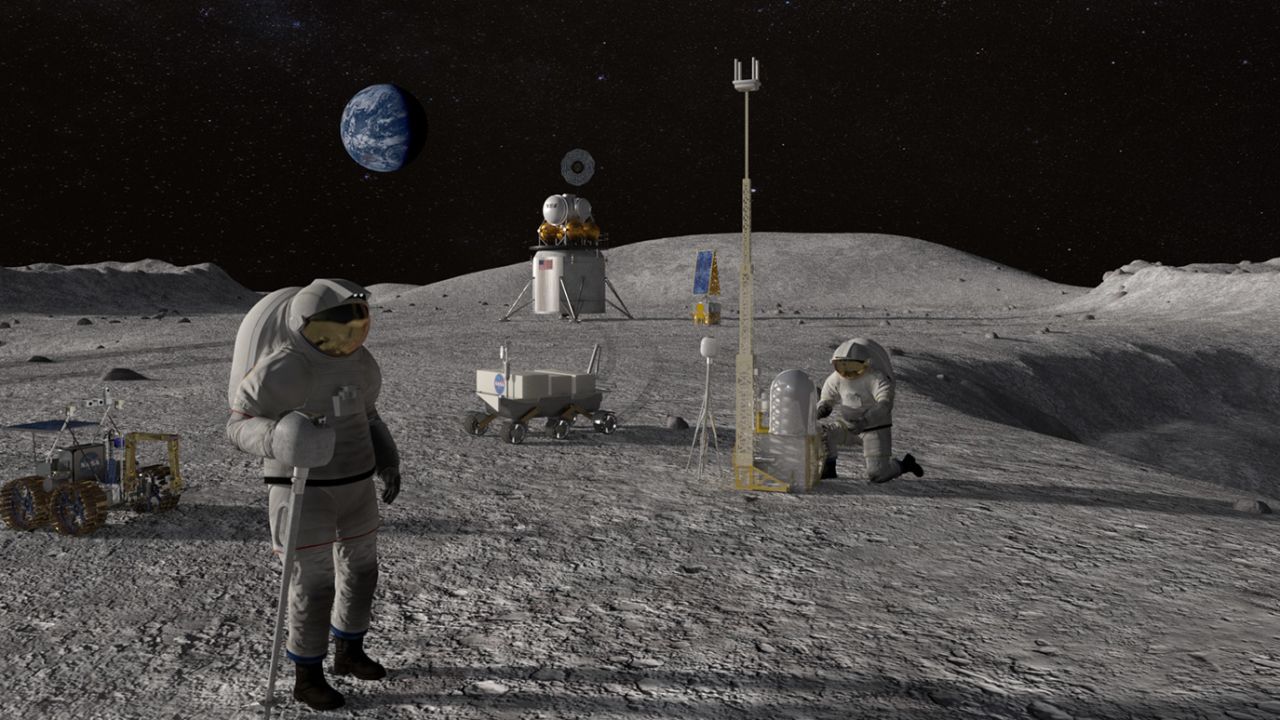 Space is no longer so lawless. This week, NASA quietly announced the Artemis Accords, a set of principles to ensure peace in space. "Star Wars" this isn't. Among the measures are "safety zones" for astronauts from different countries and protections for the landmarks left on the moon during the 1969 Apollo 11 mission. No weapons, either. Space has never sounded so neighborly! Here's hoping the next batch of astronauts minds their interstellar manners.
Impact your world
Ten-year-old Chelsea Phaire has done more in a decade than most. She started her own non-profit, for one, and now, she's sent art kits to over 1,500 children in homeless shelters and foster care homes. Chelsea knows well how therapeutic art can be – it became her hobby and release two years ago when her beloved swim instructor died. Now, thousands of children can process their emotions with some markers or watercolors.
"My dream is to meet every kid in the entire world and give them art," she said. "Who knows, maybe if we do that and then our kids do that, we'll have world peace!"
Chelsea knows the value of art. If you want to protect it, too, peruse these arts organizations, vetted by CNN's Impact Your World, to support during the pandemic.
Shameless animal video
Tamanduas are improbable creatures: They're just smaller anteaters, covered in fur, with tongues that can extend more than a foot long. This baby tamandua has hitched a ride on its mom's back while she slurps up lunch, and now I'm itching for a piggyback ride.