Even when working from home, a power supply can be hard to come by, what with your computer, monitor, WiFi hub and other gadgets and gizmos hogging those sparse outlets. And when you're on the go, a solid power source is especially a necessity. The solution: a portable charger to keep your phone, tablet and more juiced to the max.
So to help identify the best options for avoiding that dreaded "low battery" notification, we spent several weeks testing portable chargers — draining devices, charging them up and calculating capacities. Ultimately, we found three winners that each stole the show in their own way:
A quick look at the winners
After thoroughly reading numerous expert reviews, combing through the top portable charger brands and applying our knowledge of the power bank market, we settled on nine devices — representing a broad spectrum of price, capacity and size — to test.
Battery life was the most important category in our testing, but we also homed in on design and portability. We understand that some people want to go all out with a huge capacity battery, while others may opt to sacrifice some level of capacity for a more portable product.
The Anker PowerCore 13000 hits all the marks in an ideal portable charger. Where it shone most was in charging capacity. It boasts 13,000 mAh (maH is a measure of how much power a device puts out over time), which is enough to fully charge an iPhone 11 two and a half times. Plus, it has two fast-charging USB Type-A ports so you can juice a pair of devices simultaneously. While not at the peak in terms of charging capacity, at just $31.99, it's a serious bargain for so many mAhs.
The ultraportable Belkin Power Pocket 5K is almost the exact same size as an iPhone SE, but weighs even less. And, proving the old adage "big things come in small packages" correct, it packs enough power to fully charge an iPhone 11 from its singular USB Type-A port. The $29.99 price tag is really the icing on the cake.
The Belkin Boost Power Pocket 5K goes hand-in-hand with iPhones thanks to the inclusion of a Lightning port along with the USB Type A port. That means you can use the same cord to charge your phone and refill the battery. Not only that, but it's approved through Apple's MFi certification program. At $39.99, you're paying a little more for the compatibility, but we think many users will find this worth it.
A deep dive into the winners
Best overall portable charger: Anker PowerCore 13000 (starting at $31.99; amazon.com)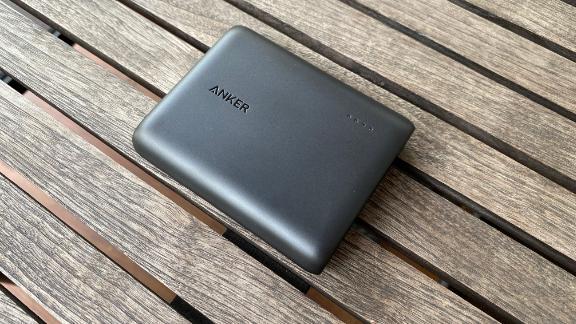 Simply put, the Anker PowerCore 13000 packs a ton of value.
You can charge a lot with this thing — and quickly. The PowerCore 13000 has enough capacity to fully charge an iPhone 11 two and a half times, or two Samsung Galaxy S20s from empty to more than 90%. And you won't be sitting by idly for too long, either, as the PowerCore 13000 takes just 41 minutes to charge an iPhone 11 to 50%, tied for fastest charging in our testing.
While the PowerCore 13000 doesn't fully live up to its promise of 13,000mAh (we found it delivers 7918mAh), it hit a respectable 61% of what's advertised — a percentage that put it about average among all the batteries we tested. In other words: None of the portable chargers we tested fully lived up to their claims, and the PowerCore 13000 still has more charging capacity than most others we tested. (You can read more about how we measured mAhs by scrolling down.) Plus, it's just a few more bucks tha