Two dam failures near Edenville, Michigan, sent a torrent of water rushing down the Tittabawassee River, flooding homes, schools, businesses and a university stadium.
Satellite images show swaths of Midland County are now underwater.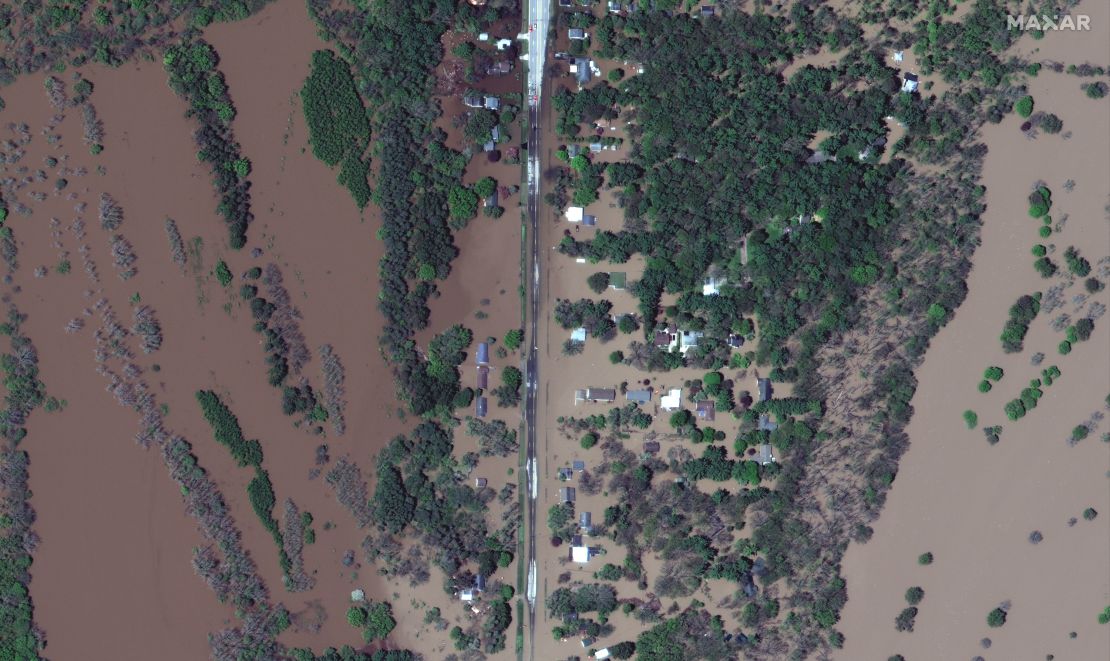 On the left side of an image from Maxar Technologies, dark brown waters from the overflowing Chippewa River have swamped houses. The nearby Currie Golf Course is also flooded.
Just northwest of the golf course, Windover High School, the surrounding homes and the playground are underwater.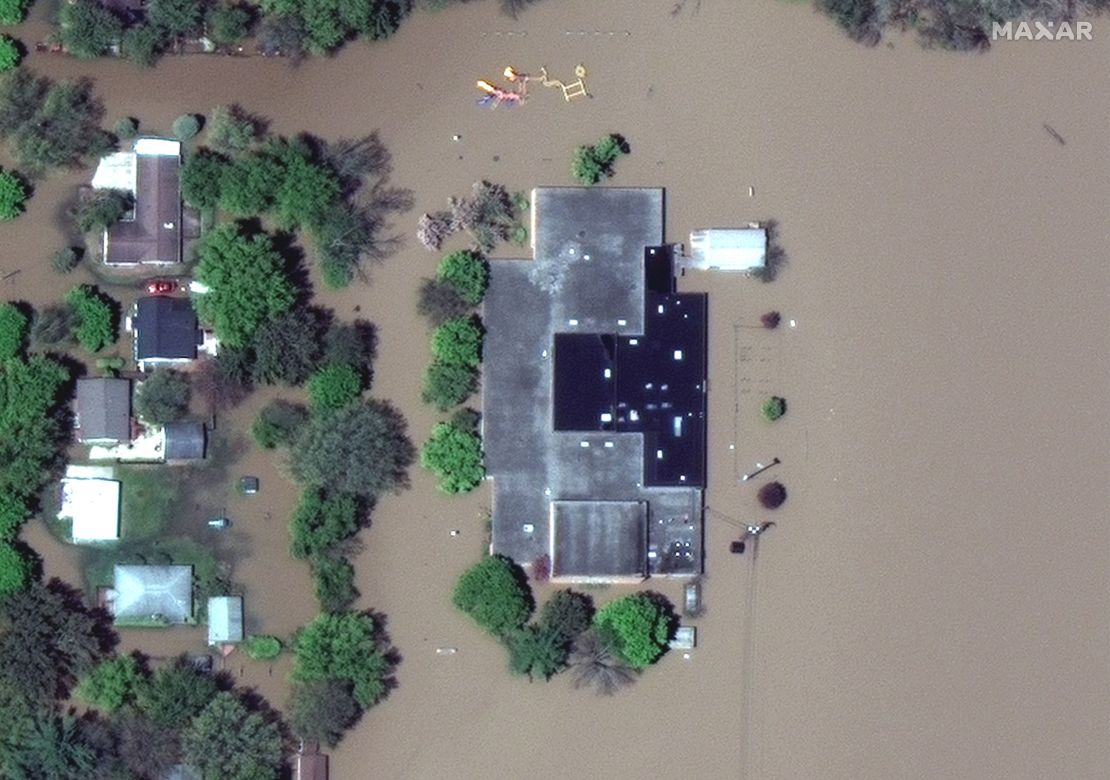 Further downstream, below where the Chippewa River merges with the Tittabawassee River, sits the town of Midland. Parts of the Dow Chemical Co. facilities there are now submerged, as seen in a satellite images from Planet Labs, Inc.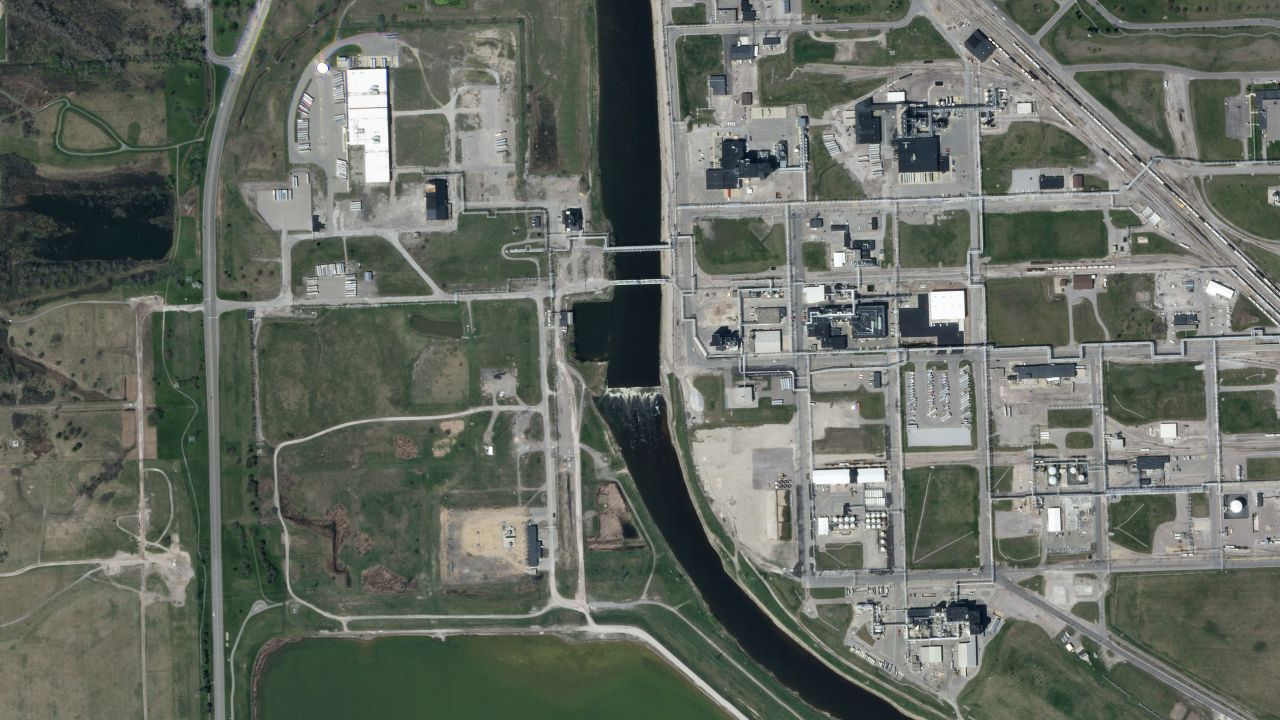 Most of the roads on the western bank of the river are submerged, in addition to some trailers.
In a statement, the Dow said it had shut down its facilities. Floodwaters mixed with a containment pond, not seen in the satellite imagery, which led the company and the US Coast Guard to activate emergency plans.
There is no threat to residents or the environment, according to Dow.
The company wasn't the only major institution in Midland that was inundated.
Northwood University – bottom left corner – and MidMichigan Medical Center – top right corner – had parts of their campuses underwater, as seen in the Planet Labs, Inc. satellite image below. The Valley Park subdivision and Village West Apartments, on either side of Sturgeon Creek, also appear to be underwater.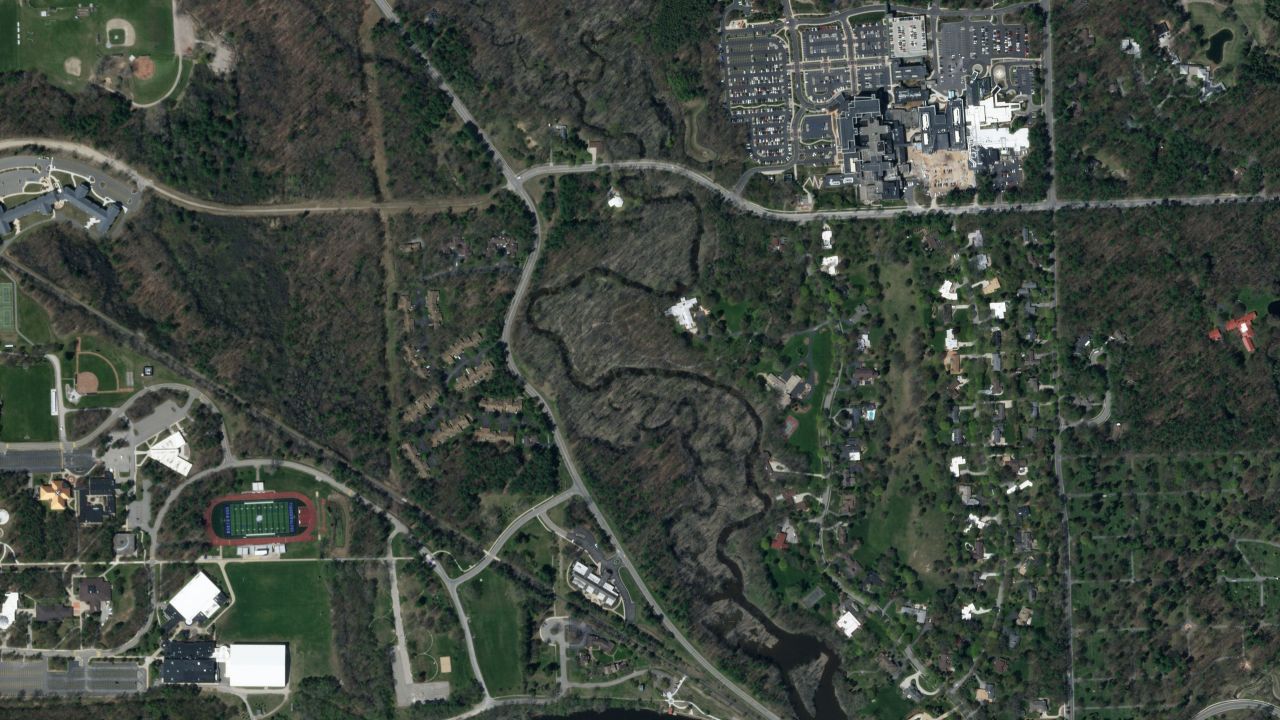 A closer look at Northwood University, in a Maxar Technologies satellite image, shows a number of buildings and facilities on campus surrounded by water: the admissions office, an arena, sports facilities and a stadium and track.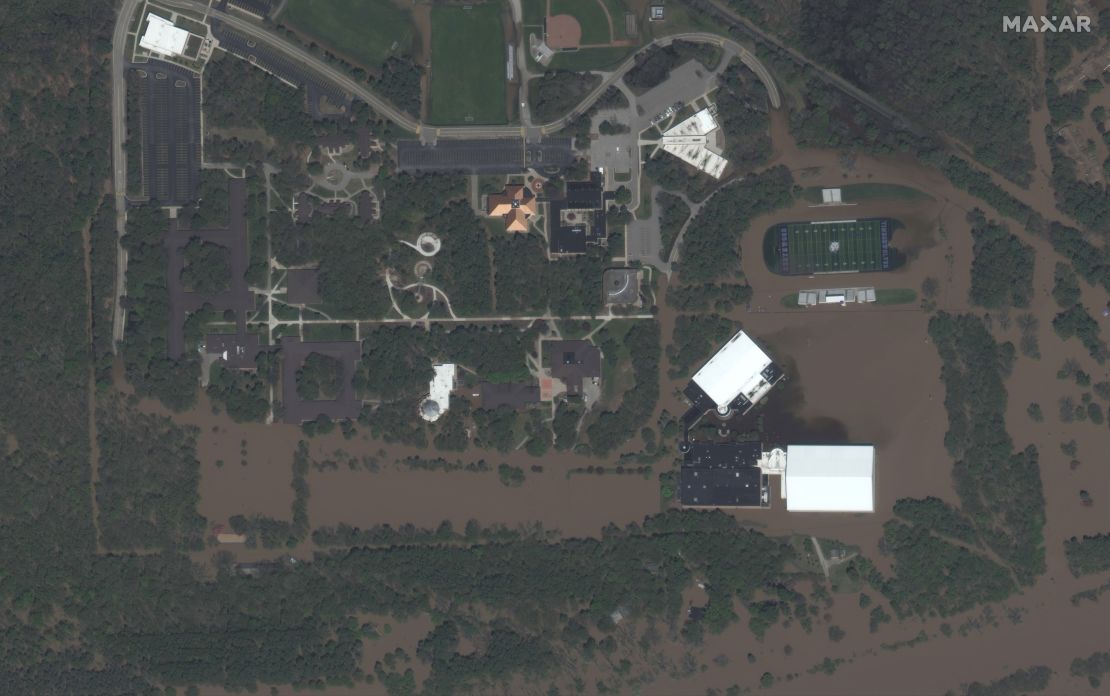 Floodwater came rushing downstream after two dams failed Tuesday evening.
The Tittabawassee River flows into what was Wixsom Lake. But an earthen berm along the Edenville hydroelectric dam broke – the first failure – and freed the lake waters.
Without the dam, there's no lake left. A Planet Labs, Inc. satellite image shows just that just the river is left. Further downstream, the effect of the first dam failure is clear. While the dam is still there, the earthen berm next to the dam has been washed away.
At least 10,000 people fled their homes in Midland. Although the flooding appears to be receding, some evacuees will not be able to return home for several days, Brad Kaye, Midland city manager, told reporters on Wednesday.
CORRECTION: This story has been updated with the correct day the dams failed.