CNN Underscored has interviewed experts to find the best options to help you cope during this uncertain time. Find all our coronavirus-related coverage here, and let us know your thoughts here.
Lots of companies are already helping to support coronavirus relief efforts, offering millions in donations or using their resources to make supplies like masks and hand sanitizer. But many brands are now also giving thanks directly to the people putting themselves on the line to fight the pandemic, with special discounts for essential workers.
That means that if you're a medical professional or first responder, you can find savings on a variety of products that might make life a little easier right now. Most discounts can be found on shoes and athletic apparel, which makes sense given that many of these workers are on their feet all day and require comfortable, supportive clothing. But there are also deals on everything from mattresses to doughnuts, with brands like Purple and Krispy Kreme offering up their own forms of fuel to help essential workers take on each day on the front lines.
Most discounts extend to all hospital staff and first responders (including police, firefighters and EMTs). Teachers are eligible for plenty of deals as well, as are some retirees. If you've been involved at all in helping curb the pandemic, it's definitely worth looking into the deals below to see if you qualify for special savings.
Do note that these discounts all require proof of eligibility, either through emailed documentation or verification via a service like ID.me or SheerID. Instructions are included on all the discount pages linked below.
Even if you're not eligible for these discounts, you might want to support these retailers to thank them for providing tangible support to the people on the front lines.
Shoes and apparel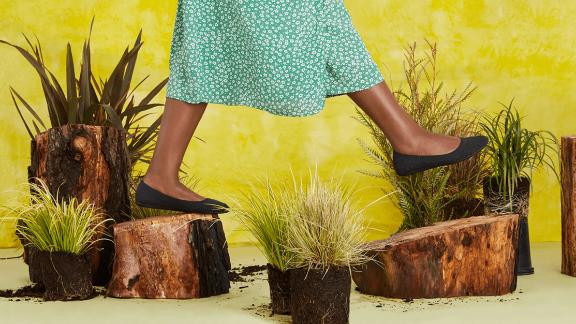 Adidas: Medical professionals, first responders and members of the military all get 40% off their purchases. Professional verification is required via ID.me.
Allbirds: The popular shoe company has a few ways to get a discount. First, you can bundle your own shoe purchase with a pair to be sent to a health care professional. Prices range from $146 to $186 for both women's and men's shoe bundles. If you don't want any shoes for yourself, you can donate a pair directly to a health care worker for $60. Finally, health care workers themselves can purchase final-sale pairs from a special collection at a discounted price.
Asics: Medical professionals and first responders get 60% off any full-priced product. You must first create an Asics account using your professional email.
Crocs: Ultracomfortable Crocs have long been the shoe of choice for many health care workers, who can now sign up to get a free pair (complete with free shipping). Pairs have been running out due to high demand, so check back at noon ET each day to try to snag a spot in line.
Dagne Dover: Health care workers, teachers and members of the military all get 20% off Dagne Dover's collection of chic, high-quality bags, backpacks and wallets.
Danform Shoes: Health care workers can use the code SUPERHERO20 for 20% off online footwear purchases.
Enell: The sports bra company is offering health care workers, first responders and teachers a single-use, 50%-off coupon valid through May 30.
Nike: First responders and medical professionals (including technicians and researchers) get 20% off most items on Nike's website. The discount can be used up to four times per month, and Nike uses SheerID to verify employment status.
The North Face: The outdoor outfitter is offering a range of health care workers 50% off nonsale items, both online and in retail stores (once they reopen, that is) now through December 31. You must register with SheerID to confirm your eligibility.
Reebok: First responders, teachers, nurses and military all get 50% off their purchases, with no item exceptions. You must verify your status with ID.me.
Under Armour: First responders, health care professionals and educators get 40% off all purchases after verifying your employment with ID.me. A broad range of workers is included, so check out the full details here.
Vineyard Vines: Medical workers get 50% off their orders. A professional ID is required, and it will take one to two hours to be approved and receive your discount code.
Health and wellness