Miami Beach will give socially distant recreation another try at South Pointe Park.
Starting Monday, the 17-acre park will reopen to the public on weekdays from 7 a.m. to 8 p.m., according to the city's press office.
Police or park employees will check for non-compliance of the rules, as they do at all city parks that have reopened. The park, at the southern tip of Miami Beach, won't open on weekends.
After being closed for weeks to curb the spread of the virus, South Pointe Park and other recreation venues reopened April 29.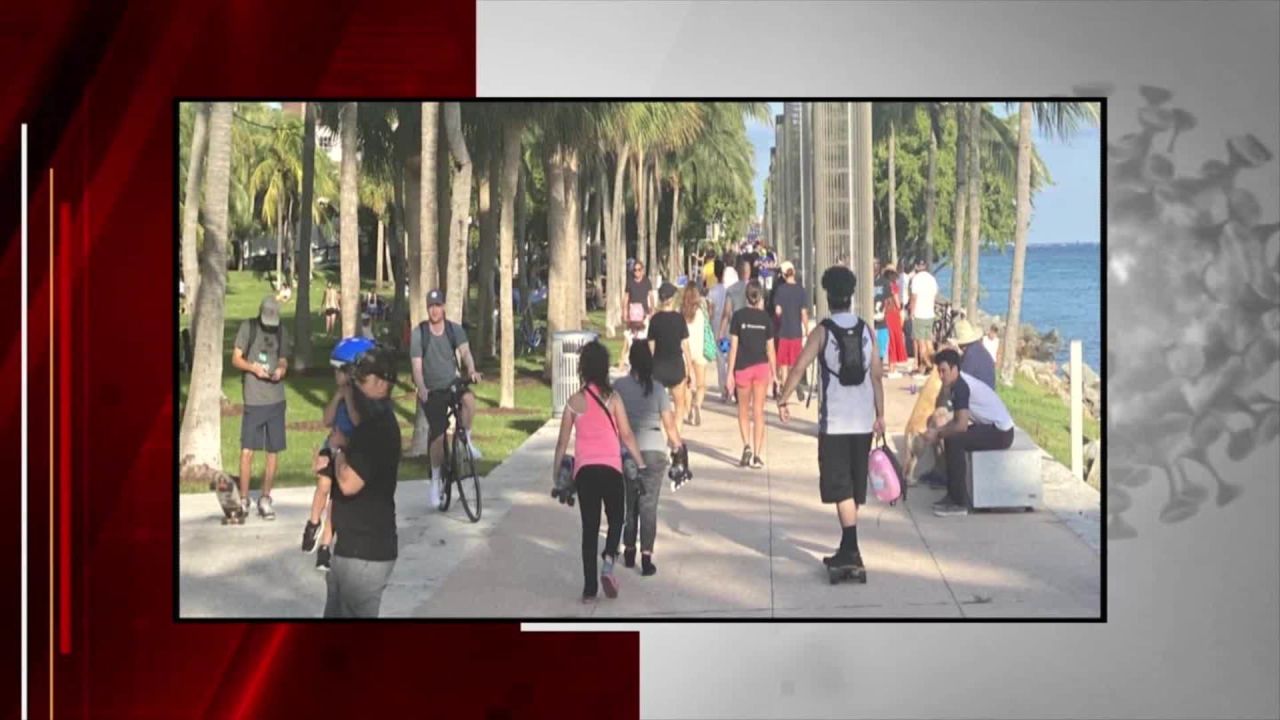 But when last weekend rolled around, crowds flowed into the park and they didn't obey new rules on social distancing and wearing face masks. City Manager Jimmy Morales said efforts to enforce the rules were met with hostility.
So on Monday, May 4, the Miami Beach Police Department announced the park was closed again until further notice.
How bad was it?
Police said officers issued 7,329 verbal face-cover warnings and more than 470 warnings for failing to social distance the weekend of May 1-3, with most of the violations at South Pointe Park.
In comparison, at all the other city parks on Thursday, May 7, police issued 634 verbal face-cover warnings, 32 social distancing warnings and asked 290 people to leave parks after closing time.
Like most places, Miami Beach is reopening in stages. The city recently extended its "safer at home" order through May 14. The order includes a general curfew, the continued closing of public and private non-essential establishments and social distancing practices.