CNN Underscored has interviewed experts to find the best options to help you cope during this uncertain time. Find all our coronavirus-related coverage here, and let us know your thoughts here.
Many of us are dealing with new challenges in our day-to-day lives. If you're holed up at home self-quarantining, you're probably doing things differently from your old normal. You might be working from home, ordering groceries online and even picking up some new hobbies.
One activity we're doing a lot more of is cooking. It's fun to experiment and find new recipes, but with more cooking inevitably comes more dishes. While big loads of dishes could go into the dishwasher, many of us don't want to wait for days to have a full dishwasher ready to run, and there are always some items that you want to get clean right now, or that aren't safe to entrust to the dishwasher. Also, many of us don't have a dishwasher at all.
So needless to say, diving elbow-deep into a sink full of dirty dishes isn't our favorite way to end the day.
For everyone who's washing more plates and cups than ever, we've put together a list of some kitchen gadgets to help you get through the worst parts of doing the dishes. These are products we've tried and love ourselves, and items from brands we trust. So toss out that mildewy sponge and swap it for one of our superior picks, and check out the rest of our favorite products that make washing the dishes more bearable.
Sponge Daddy 4-Pack Sponges ($4.99; bedbathandbeyond.com)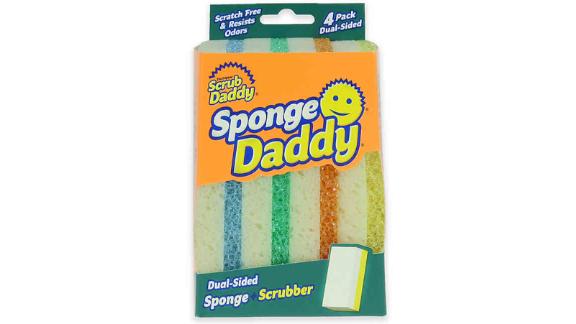 This sponge has two sides, one for scrubbing and one for maximum suds. Plus the sponge changes with water temperature, getting softer in hot water and harder in cold. It's a Bed Bath & Beyond favorite.
Cimkiz Dishwasher Magnet Clean Dirty Sign ($6.95, originally $22.99; amazon.com)
Stop always questioning whether the dishes in your dishwasher are clean or not with this handy sign, which snaps right onto your appliance with magnets.
Kuhn Rikon Stay Clean Red Dish Scrubber ($5.47, originally $5.95; crateandbarrel.com)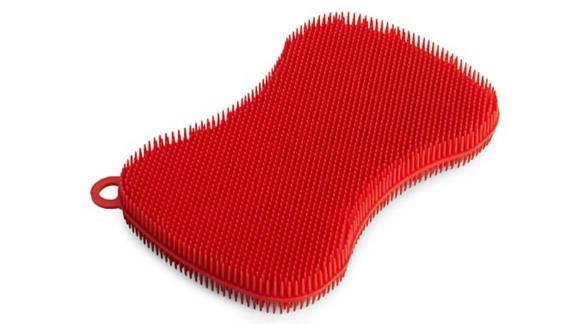 If your sponge is always stinking up your sink, try out this silicone scrubber. It's nonporous, so it won't harbor any bacteria, and it has more than 5,000 bristles so you're sure to get a deep clean.
Scrubbing Reusable Sponge ($11; etsy.com)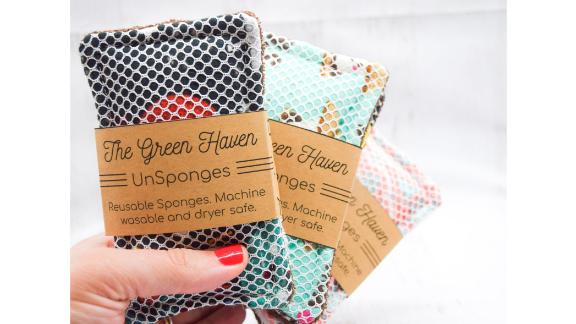 These reusable sponges are machine-washable, so you don't have to worry about smelly sponges. They're made with terry cloth and a mesh layer for ultimate scrubbing power, and you'll never have to throw them out, since you can use them over and over again.
Sea Stone Splash Sponge & Brush Holder ($36; uncommongoods.com)
This handmade sponge holder is crafted out of beach stone and granite, making it a stylish accessory to keep your brushes off the counter.
Oxo Soap Dispensing Dish Brush Storage Set ($11.59; target.com)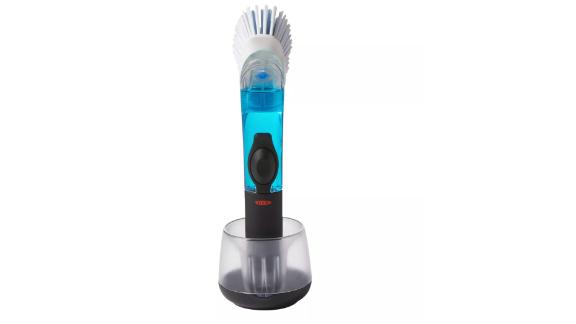 With a cavity fo