Hiking isn't usually considered an opportunity to eat like a foodie, but trekking through the woods does require lots of calories to sustain your energy. It's often impossible to carry all the food you'd like. You have to make your choices count.
"It's about balancing cost, taste, weight and nutrition," advises Appalachian Trail thru-hiker Amber Kostka.
We spoke to a handful of experienced hikers to determine which foods they go to for a boost. Whether you're backpacking for a week or six months, or even if you're just on the trail for a day, here are some foods that can power you through your next adventure.
Your sandwich isn't going to make itself
Flour Tortillas, 10 ct ($2.49, target.com)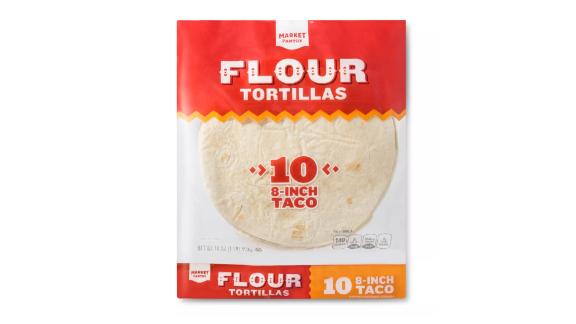 Hikers love a great sandwich on the trail, but packing a loaf of bread isn't feasible. It takes up too much space, and it's prone to mold on longer hikes. Flour tortillas do the trick, though: They're light. They don't take up much space. They last forever. We love wrapping tuna or peanut butter in them, but be sure to buy flour tortillas, not corn tortillas, which may crumble easily.
Keep it simple
Long-distance hikers report eating something approximately every two hours. That's a lot of food, and it can get pricey. These six items recommended by serious hikers prioritize cost (so you don't break the bank), weight (so you don't break your back), and calories, so you can keep trekking on a full tank.
Our experts say to stagger these in two-hour intervals throughout the day to have plenty of energy to make it to the journey's finish line.
Pop-Tarts Frosted Strawberry, 8 ct ($1.99, target.com)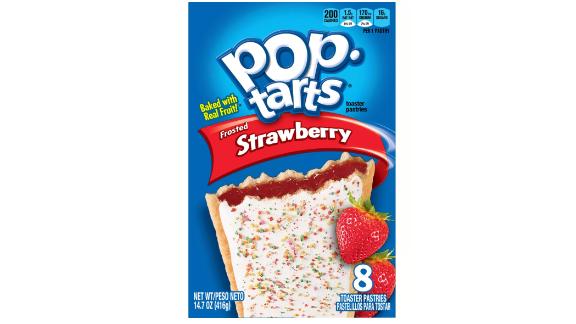 You'll likely be hungry when you wake up in your tent. What should you eat? There are two schools of thought on trail breakfasts: Some hikers report wanting a quick bite so they can return to the trail ASAP. Others prefer to take the time to cook something that will warm them up. If you want speed, Pop-Tarts are a great option. They're easy to fit in your pack, squish instead of crush and are calorie-rich.
Lance Sandwich Crackers, Variety Pack, 8 ct ($3.29, target.com)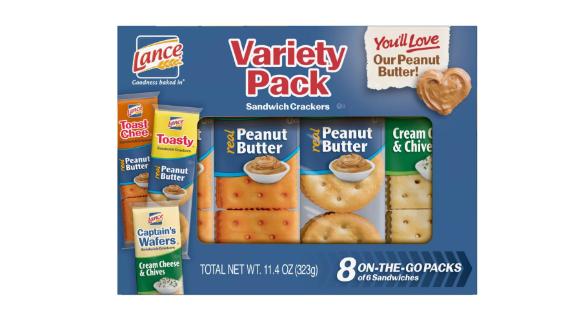 The hikers we spoke with love these Lance Sandwich Crackers as a midmorning snack. The signature mini-sandwich has peanut butter stuffed between two cheese crackers, and a package of six has a whopping 210 calories — not bad for a food that's this lightweight. The variety pack includes the traditional peanut butter option and a cream cheese and chive version, each of which is tasty and good for a boost.
Jif To Go Snack Cups, 8 ct ($1.99, target.com)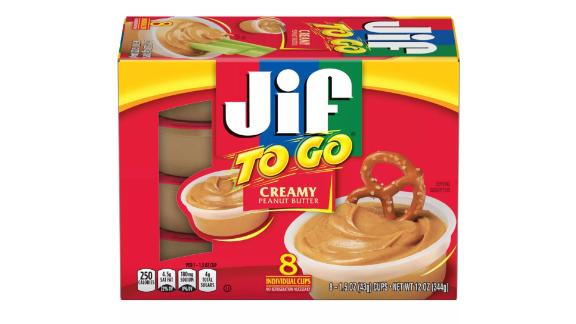 Some hikers have said they thought peanut butter could get boring as a daily snack on a long trek. Most later admitted they were wrong. Peanut butter is the perfect combination of sweet, salty and full of protein, and it's super filling when you put it on a tortilla. These individual packs make it easy to bring only as much as you need, and they're easy to store as trash until you find a garbage can.
Starkist Tuna Creations Bold Hot Buffalo Style ($1.39, target.com)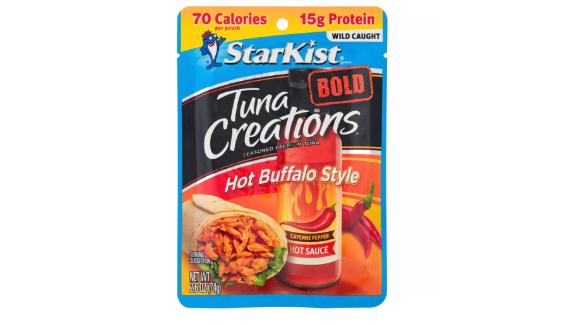 Keep those tortillas we mentioned handy, because two hours after the peanut butter snack, it's time to wrap a tuna creation. Are you skeptical that you'll look forward to plain tuna as a snack? Starkist actually makes dozens of flavors, and the ones in the variety pack are some of our personal favorites. Options like Hot Buffalo and Thai Chili are full of flavor. They're light to carry, and they stay fresh for a very long time, which makes them great for a long hike.
Clif Builders Protein Bars, Crunchy Peanut Butter, 6 ct ($6.99,