We've interviewed experts and found the best options to help you cope during this uncertain time. Find all of our coronavirus-related coverage here, and let us know your thoughts here.
If you're stuck at home due to the spread of coronavirus, the time will inevitably come where you'll be bored senseless. After you optimize your work from home station and get in a killer at-home workout, there's only a limited number of shows and movies you can watch until your brain feels fried.
If you're looking for a healthier, more productive way to spend your time while locked in self-quarantine, why not take the new downtime to try some classic arts and crafts or pick up a new hobby? Whether it's knitting, soap-making or even teaching yourself a new language, there are plenty of skills to explore. Lessons from MasterClass are right at your fingertips and building cities out of Lego bricks never gets old. To help you shake your boredom, we've compiled a list of our favorite hobbies to help keep you busy.
Robotime DIY Mini Greenhouse ($29.74, originally $34.99; amazon.com)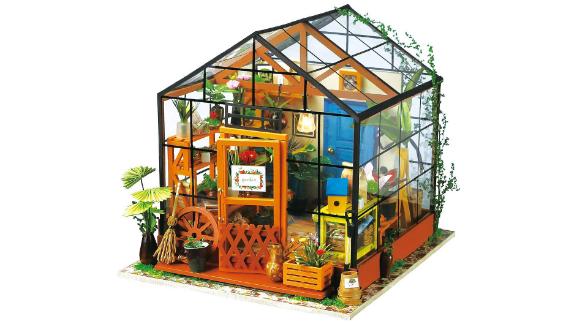 This miniature greenhouse is the perfect distraction from the outside world. You'll need complete focus as you paint and place tiny plants, furniture and lighting fixtures into this beautiful model. At about a 1:24 scale, this DIY project is sure to keep you occupied for days to come.
DIY Lip Balm Kit ($40; uncommongoods.com)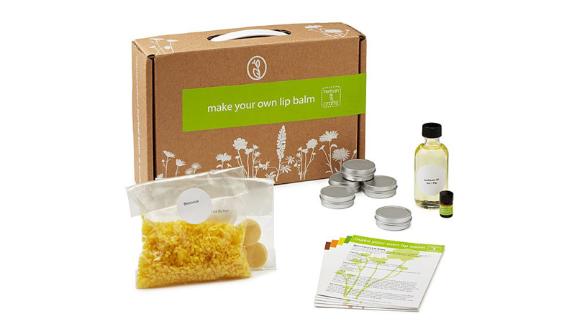 This DIY kit teaches you how to craft your own luscious lip balm to fight off chapped lips. The set is packed with everything you need, including fair trade cocoa butter and organic spearmint essential oil. Plus, every purchase helps provide job skills for women in the Washington, DC, area.
Geode Puzzle ($65; uncommongoods.com)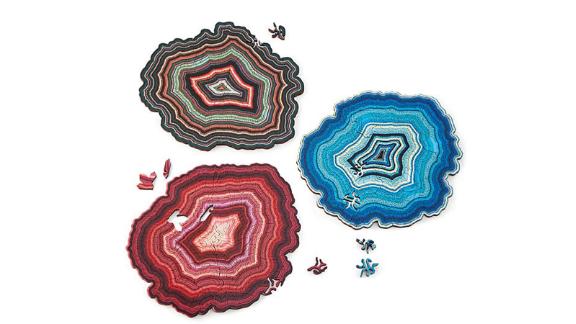 Puzzles are a classic way to kill some time, but this one takes it to the next level. Made out of birch plywood, the pieces fit together to form a blue, pink or multicolored geode. Due to the odd shape of its pieces, this puzzle is frustratingly difficult, so prepare for the long haul.
New York Times Custom Front Page Puzzle ($49.95; uncommongoods.com)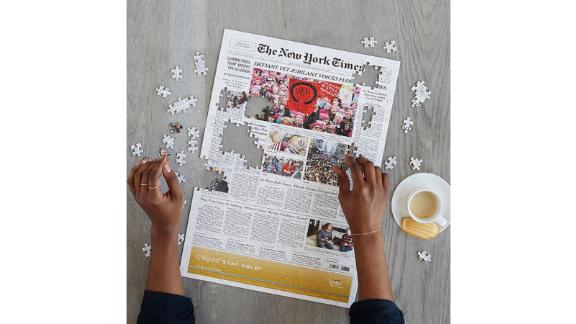 This customizable puzzle can turn the front page of any New York Times newspaper into a 500-piece puzzle. Commemorate a day in history, your birthday or any other day you hold dear with this interactive memento.
Robotime 3D Wooden Treasure Box Puzzle Kit ($29.99; amazon.com)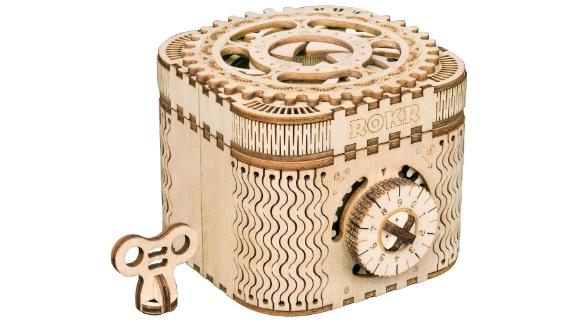 This wooden treasure box is a puzzle to open, but an even harder puzzle to build. Made from plywood pieces that are cut out by a laser, this intricate box will require delicate construction. If you can figure it out, you'll get a functioning, locking treasure box where you can hide your valuables.
Boye Round Knitting Loom Set ($14.98; amazon.com)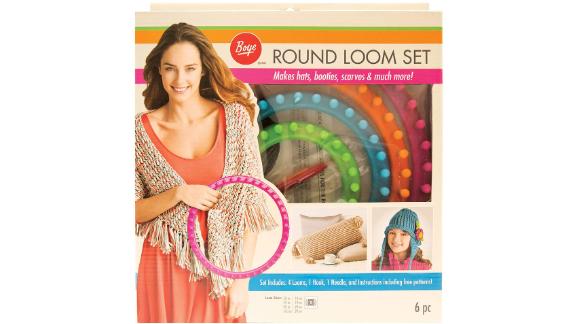 Knitting is the ultimate time-consuming hobby. It can take months to meticulously knit your way to a blanket, but with this kit, you can learn to knit and weave better than your grandma (don't tell her we said that). Included in this kit are four circular loom configurations and all the tools you need to make a hat, so all that's left for you to find is some yarn.
Hand Embroidery Kit (starting at $30.10; etsy.com)