We've interviewed experts and found the best options to help you cope during this uncertain time. Find all of our coronavirus-related coverage here, and let us know your thoughts here.
Schools shutting down to help reduce the spread of coronavirus has become reality for millions of families these past few weeks. Unlike a finite, planned school vacation, this unexpected limbo can throw off even the most organized parents. In other words, we're in uncharted territory here, folks.
And with loads of us working remotely or choosing to stay home as much as possible, entertaining (and even educating) our kids is now ten times as difficult. Not only are the kids getting stir crazy, but you need to be on that video conference. We feel you, so we went to work sourcing solid ideas for keeping the kids occupied — in a positive, not mindless, way. Even if your school or daycare is still open, you're still venturing out of the house less often now. You can put together a cabin-fever toolkit with this list of finds that your kids (and you) will love.
Ages 3-4
DuckDuckMoose (Free; duckduckmoose.com)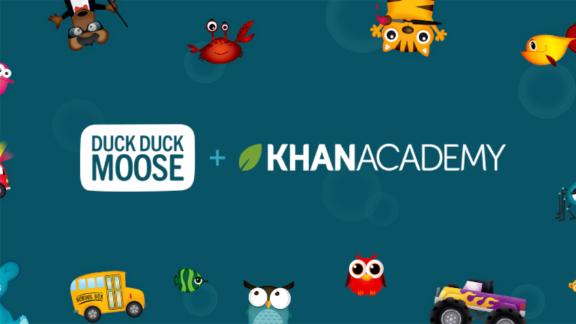 A great source of educational tablet apps, this platform is especially rich in maps, puzzles and music-based lessons. It's all geared directly to preschoolers and kindergarteners. (DuckDuckMoose is the partner site of the free learning resource renowned for older kids, Khan Academy.)
Lego Classic Bricks and Houses Starter Set ($15.99, originally $19.99; target.com)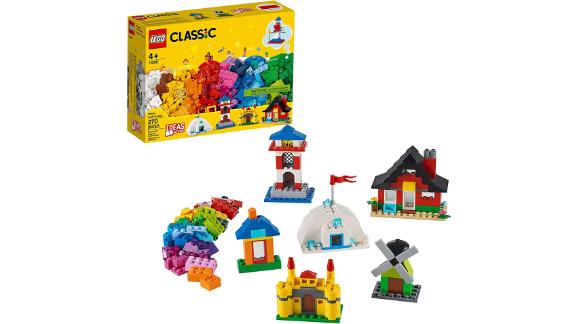 When it comes to starter construction sets to foster STEM skills, it hardly gets any better than Lego. This set is ideal for this age range, giving budding builders a chance to create a big family home, a lighthouse, a castle, an igloo, a small house and a windmill.
Banana Panda Suuuper Size Animal Match Puzzle ($21.99; amazon.com)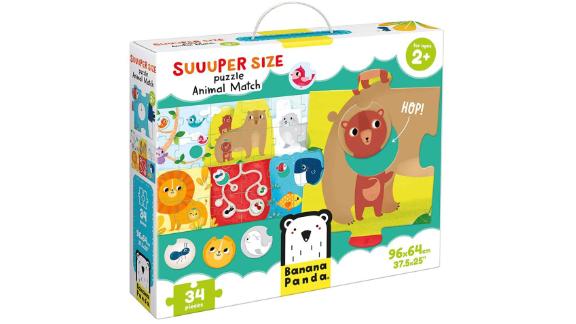 This tot-teaching plaything pulls double duty. It's a huge, vibrant puzzle as well as a matching game. It encourages logical thinking and supports visual-spatial reasoning ability. Little problem-solvers can assemble six individual puzzles or combine them into one picture. They can also match baby animals to their mommas. So cute!
Melissa & Doug Abby & Emma Magnetic Dress-Up Set ($17.46; amazon.com)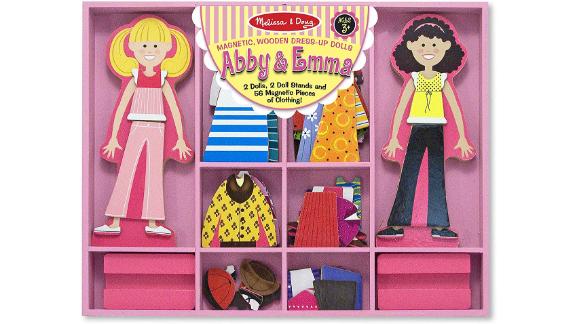 We adore these modern dress-up dolls! Unlike the flimsy paper ones you may remember, this set features two wooden figurines and more than 50 pieces of clothing to mix and match outfits with magnets. This sweet throwback will have your little one flexing that budding imagination, even while preschool is closed.
Lovevery The Block Set ($90; amazon.com)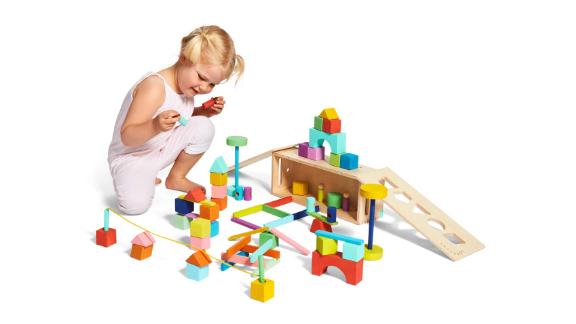 We think every child should have a quality wooden block set. If your preschooler doesn't yet, this may be the perfect time to invest in one. This 70-piece set will keep your child learning while playing; its activity guide was drafted by child development experts. The blocks come packed in a wooden storage box that converts into a pull car, for an extra burst of play value.
Ages 5-7
Neo Kids (Free for 30 days, subscription packages vary; neoufitness.com)