Editor's Note: Katie Hawkins-Gaar is a writer and journalism consultant. She writes a weekly newsletter called "My Sweet Dumb Brain," and serves on the advisory board for the Rosalynn Carter Fellowships for Mental Health Journalism. The views expressed here are hers. Read more opinion on CNN.
My mom turned 65 last week, and that milestone prompted some difficult conversations. We discussed the potential seriousness of the coronavirus outbreak—a situation that, just a week ago, seemed a lot less scary than it does now. Because my mom is older, she's at a higher risk of getting sick from Covid-19, which means she needs to take extra precautions to protect herself from the virus.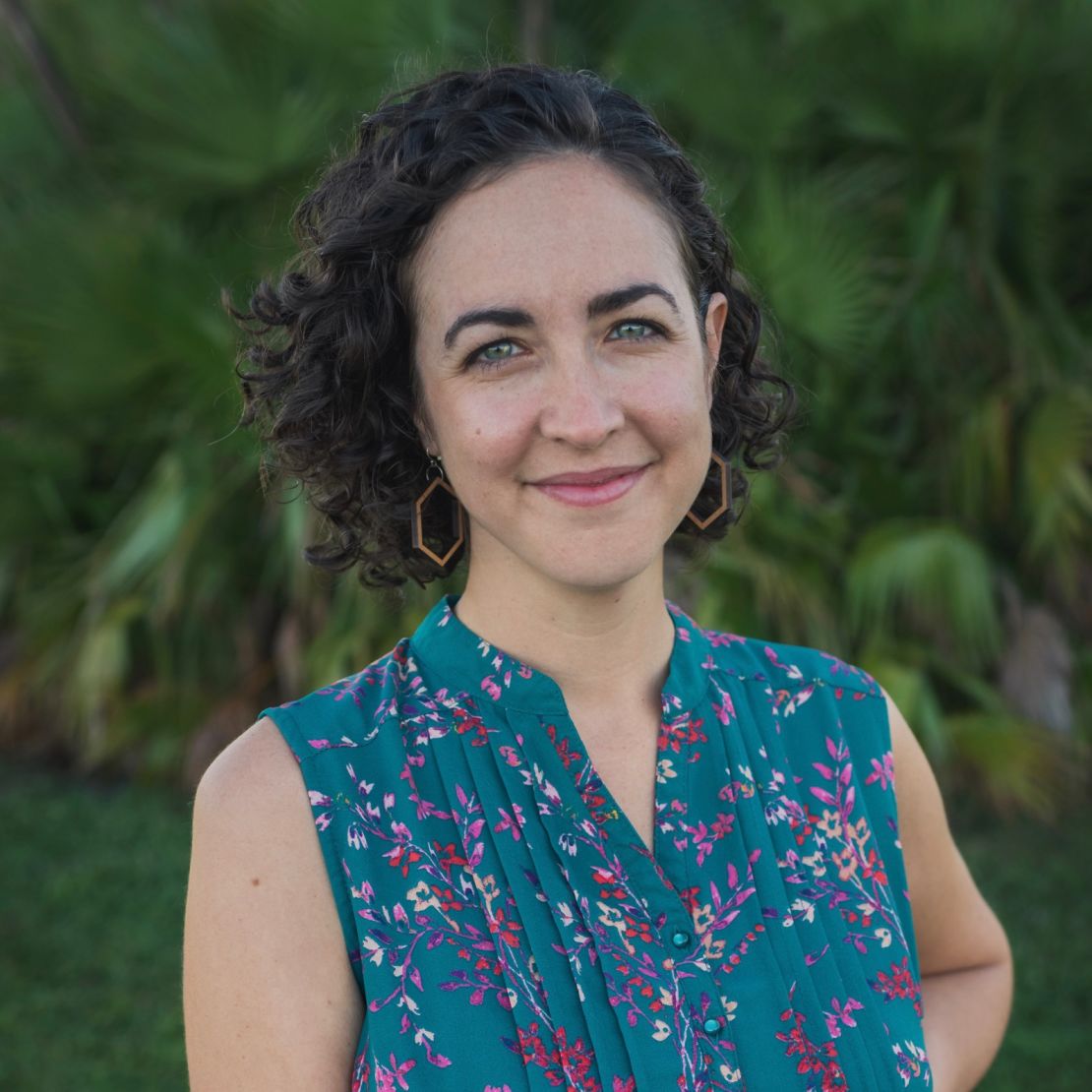 Like a lot of people my age, I've had conversations with my mom about how to stay safe. We talked about avoiding crowds, no longer attending community meetings and skipping volunteer work at the elementary school she visits once a week. As the list went on, my mom became defensive and discouraged. She lives alone, but maintains an active social life through volunteering, attending church, helping neighbors and meeting up with friends. These activities provide purpose and structure to her day. Without them, it's easy to feel lost and lonely.
It makes sense why my mom would feel so frustrated. Research shows that older people are happier than younger adults, in part because they care less about success and social status. Instead older adults tend to focus on things like spending time with family, volunteer work and hobbies.
The guidance around preventing exposure to and the spread of Covid-19 makes doing these activities much more difficult. The Centers for Disease Control and Prevention (CDC) recommends avoiding large gatherings, working from home and practicing social distancing—maintaining at least six feet of distance from others when possible. Under these guidelines, normal social interactions are practically impossible. This doesn't just negatively impact the elderly. Humans are social beings, and we all benefit from connecting to others.
There are plenty of scary unknowns about this pandemic. I worry about the social effects. We already face high levels of loneliness worldwide, especially in younger people, and the long-term impacts of the coronavirus outbreak may make the situation worse. While we absolutely should adhere to guidelines from medical officials, I also strongly believe that social distancing doesn't mean we have to socially disconnect. In fact, the CDC also released guidelines on mental health and coping during Covid-19, which included advice to connect with others, discuss your fears with friends and family and maintain healthy relationships.
Staying mentally healthy during this crisis has to be a priority for us too, and there are still plenty of safe ways that we can—and should—connect with our neighbors, friends and loved ones during this time.
Schedule virtual hang time with friends, family and coworkers. Thanks to the magic of technology, we have lots of ways to keep in touch with the people we are closest to. When possible, connect over video, scheduling meetings with coworkers through tools such as Zoom, talking with family members over Skype or FaceTime, or coordinating a virtual dinner party with friends via Google Hangouts or Facebook Messenger. Likewise, consider organizing group texts to check in on your loved ones, and setting up Slack channels devoted to the lighter things, like sharing cute puppy photos.
Check on your neighbors. Now is a good time to exchange contact information with your neighbors, especially folks near you who are older or immunocompromised. If you're feeling healthy, offer to run errands or assist with tasks like dog-walking or baby-sitting for people who might need extra help. And pay special attention to the people in your life who live solo. Is there anything you can do, like giving them a call or sending along a care package, that might make them feel a little less lonely?
Go outside, safely. Getting some extra sunshine and exercise can do wonders in high-anxiety situations. If you're symptom-free and in a non-contaminated area, experts recommend getting outside. Consider taking a walk around the block or spending some time in your backyard, especially if you've been cooped up working from home all day. You'll still want to keep a safe distance from other walkers, but you can always wave hello from afar.
Find creative ways to help others. It's helpful to remember that we're not the only ones affected by this crisis—we're all in this together. From offering toilet paper to neighbors and offering an empathetic ear to friends, there are endless ways we can make this crisis easier for others in need. In addition to thinking about how you can protect yourself, brainstorm ways you can make life easier or more joyful for other people.
Reframe your thinking. Instead of focusing on what you can't do during this crisis, ask yourself what you can do. What if having extra time at home allows you to write letters to loved ones, have an extra-long phone call with a friend or start a gratitude journal? This is a great time to enjoy things that you often are too busy to do otherwise. And while it might seem counterintuitive, remember that following guidance and isolating is ultimately a socially generous act, a gesture of community.
Here's what my mom is doing: She and I are talking daily, and planning to do more FaceTime calls. Her church is experimenting with virtual sermons. She's getting outside, but keeping a safe distance from neighbors. And she's still making food for her local homeless shelter once a week, but is no longer serving the meals—a decision that will protect her and others.
In short, my mom is finding ways to stay connected to others while protecting herself. She's prioritizing both her physical and mental well-being. I'm really proud of her.
Taking care of ourselves is hugely important, and maintaining the social connections that keep our brains happy and communities strong is crucial, too. We are all in this pandemic together, and we will get through it by helping each other.