Editor's Note: Padma Lakshmi is a United Nations Development Programme goodwill ambassador, TV host and New York Times best-selling author. The views expressed in this commentary are her own. View more opinion at CNN.
I grew up the child of a single mother in New York, and at home, of course, a woman made all the decisions – there was no one else. But my mother's autonomy was hard-earned. She fled to the United States after leaving an abusive marriage because in our native India, the stigma of divorce would have made a normal life impossible.
We moved across the world to evade constricting gender norms.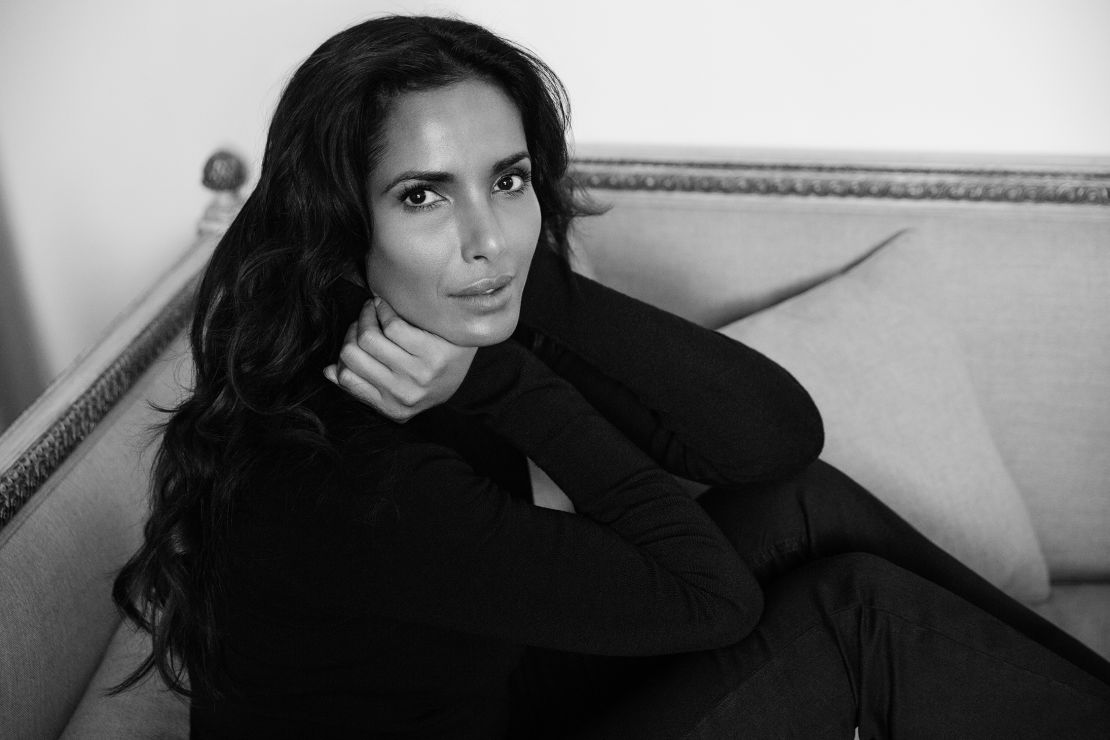 Of course, we found that women in the United States, too, struggled against the limitations of their prescribed roles. But in my childhood in the '70s and '80s in the shadow of Second Wave feminism, there was an assumption that as the laws changed to allow women more public participation, social norms would evolve too.
Many didn't. In the United States and other countries, attitudes about gender roles have proved remarkably persistent. A new United Nations Development Programme index on social norms related to gender suggests that bias forms the glass ceiling that blocks women's advancement in all aspects of their lives.
Almost 90% of the world's men, and women, are biased in some way against women, according to the Gender Social Norms Index. Half of men and women feel that men make better political leaders. More than 56% feel that men have more right to a job and/or make better business executives.
According to the index, in some countries, such as Sweden and my native India, those attitudes appear to have worsened in recent years.
While changing attitudes have enabled women to more fully participate in public life, the stagnation, or in some cases, regression of these attitudes, as the index shows, is still preventing women from gaining their fair share of power.
Around the world, women are equally likely to vote, but only 10% out of 193 heads of government are female, according to the Pew Research Center. Women are overrepresented in low-wage employment, but represent only 21% of employers and 12% of billionaires. They are about equally represented in jobs at S&P Fortune 500 companies, but represent only 5.8% of the total CEOs, the index found.
People's reactions to a woman's pregnancy at work is a good example of how much bias still exists. In the United States, as recently as 2011, some employers still fired employees on the spot who had become pregnant, according to a report by the Center for WorkLife Law at the University of California's Hastings College of the Law. (That's illegal.) More subtly, women announcing a pregnancy may be taken off the partner track or denied raises and bonuses. (Also illegal.) A pregnancy can easily reset the course of a woman's career. Pregnancy discrimination is widespread and difficult to police.
That's because this discrimination goes to the core beliefs of so many about what it means to be a woman and a mother. Many people still believe that motherhood is a woman's supreme calling, and therefore if a woman has a child, she will place that child before her job and is unlikely to perform at a high professional level.
This sort of discrimination is deeply sourced in our unarticulated beliefs about boys and girls, women and men.
We can each change what we pass on to our children, and this has impact. There is a lot I try to convey to my 10-year-old daughter about her role in the world that is different from what was communicated to me.
I make a point of telling her she's good at math. As a young girl, I very quickly internalized that I wasn't – and it's possible that I'm not – but it's also possible I never pushed myself to try.
When I talk about her aspirations, I don't talk about gender at all: I say, it's important you do what you love, whether you become a florist or a scientist or a musician.
But that's not enough.
Get our free weekly newsletter
Sign up for CNN Opinion's new newsletter.
Governments should devise more policies to shift social norms. Quebec in 2006 created a nontransferable parental leave for fathers, for instance. Men were 250% more likely to take parental leave after the new policy, and in households where they did, their daily time spent doing household tasks was 23% higher than other households, even after their parental leave was over. Creative policymaking can shift assumptions and practices in our most intimate lives.
We all have bias. Women and men. In our personal and professional relationships and in our policies, we should acknowledge this bias and look for remedies. In countries like India and countries like the United States, we still have a long way to go. My hope is that much of this bias will be gone by the time my daughter is talking to her 10-year-old child.