President Donald Trump concluded a showy state visit to India on Tuesday with plenty of impressive photos but without major announcements on trade or security.
Trump departed having cemented his close friendship with Indian Prime Minister Narendra Modi, upon whom he lavished praise during public appearances over the course of his 36-hour visit.
But Trump was frank that Modi puts up a tough trade fight and that their disagreements on tariffs and deficits wouldn't be resolved in the near-term.
And he made no reference when standing alongside Modi of the contentious situation gripping India over the status of Muslims in the Hindu-majority society. Hours before Trump arrived in the Indian capital, violent clashes between supporters and opponents of Modi's Hindu nationalist stance left more than seven people dead.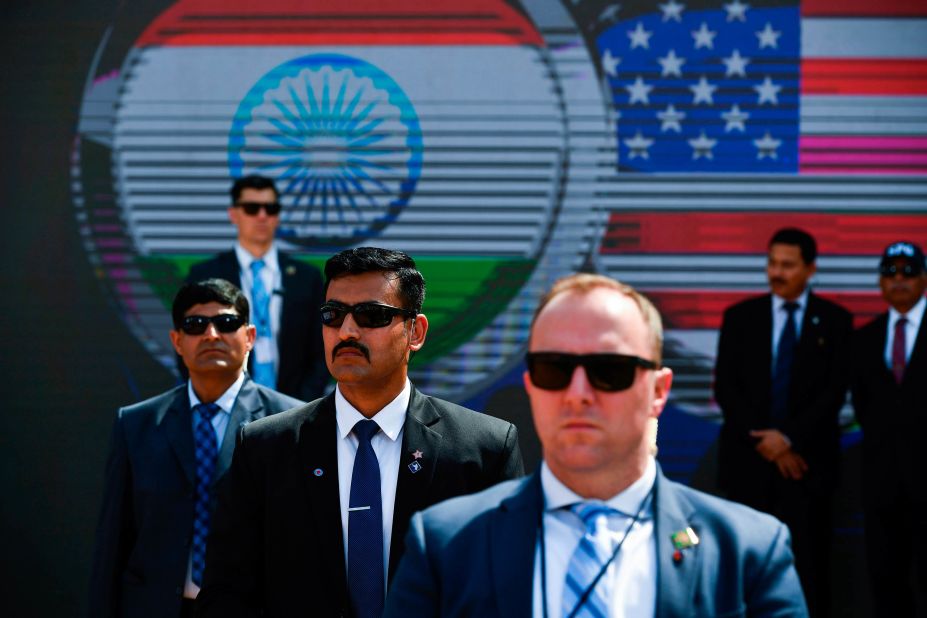 In pictures: Trump visits India
Trump said during a later news conference that he had raised the issue of religious freedom with Modi in their private talks. But he described the prime minister's answer as "incredible," leaving doubt he raised forceful objections.
Trump's visit will be remembered more for the images it produced: a crowd topping 100,000 cheering for him at a campaign-like stadium rally, a softly lit tour of the Taj Mahal, and multiple homages to Mahatma Gandhi, the Indian independence leader famous for his humility.
"This has been a very special visit – unforgettable, extraordinary," Trump said alongside Modi during an afternoon statement from the gardens of Hyderabad House. "What can you say? Very, very wonderful to be with you."
The pair didn't answer questions; Modi does not make himself available for news conferences in his own country. Trump convened his own news conference later in the day where he repeated his praise of the Indian leader.
Tempered expectations
There were tempered expectations heading into Trump's visit for major breakthroughs on trade or other matters. Trump acknowledged before he departed that a trade deal wasn't likely before November's presidential election.