CNN —
Apple AirPods have transitioned from an accessory to a necessity since their release in 2016. There's no better way to drown out the noise of the daily commute, take a quick phone call or simply enjoy your favorite tunes.
But they're easy to lose and can get dirty, especially since Apple opts for an all-white case.
Now in their second generation, we understand how important your AirPods can be, and how essential it is that you protect them. That's why we put together this guide of the most stylish and protective AirPods cases.
Elago Duo AirPods Case ($5.99; amazon.com)
This case is perfect for those who may not be the best decision makers. There's no need to commit here as this case comes with two different top colors to choose from so that you can customize on the fly.
Rifle Paper Co. Airpods Cases (starting at $17.50; riflepaperco.com)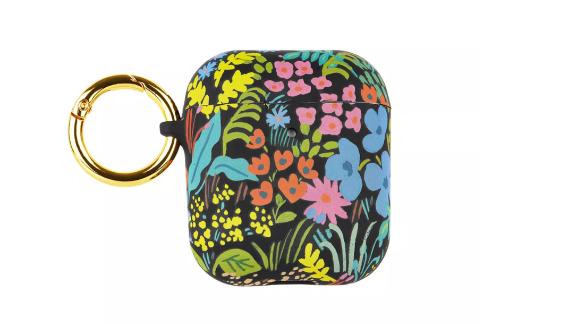 Practicality meets personality with this no-slip grip case, which comes with a gold ring to easily attach to your bag or keys.
Hamile AirPods Case ($3.99, regularly $7.99; amazon.com)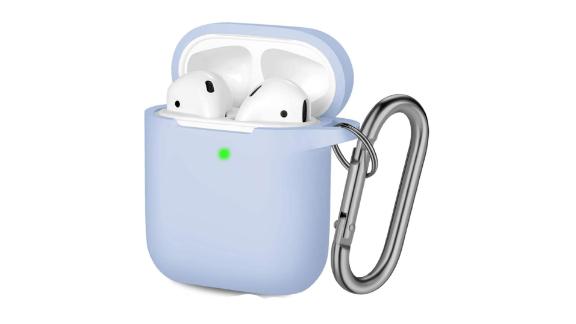 Sometimes, simpler is better, and that's definitely true when it comes to this silicone case. Choose from a vast array of colors (some even glow in the dark!) and benefit from the case's anti-scratch and impact resistant technology.
Otterbox Airpods Inspa Series Case ($29.95; otterbox.com)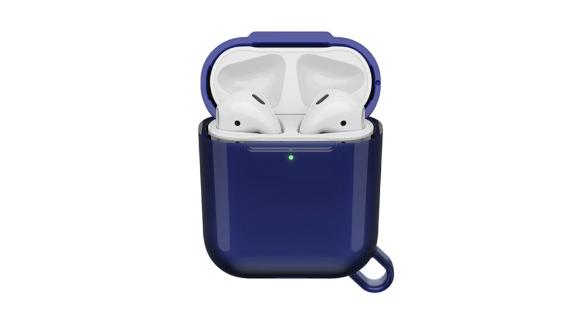 Otterbox protection can now apply to your Airpods. We tested the Inspa Series cases and loved their easy installation and 360-degree drop protection that resists cracks, scuffs or scratches
Personalised Apple Airpod Case (starting at $21.65; etsy.com)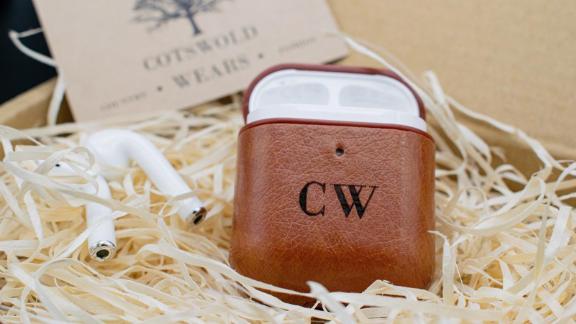 Etsy
You can personalize your AirPods with your initials thanks to this customizable case.
Neon Hard Shell AirPods Case ($4.99, originally $15; urbanoutfitters.com)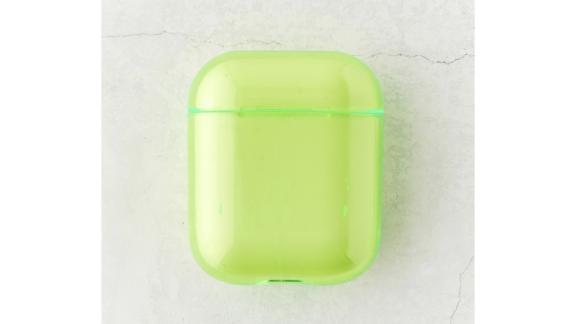 You'll never lose your AirPods again with this easy-to-spot neon case. Choose from several eye catching colors.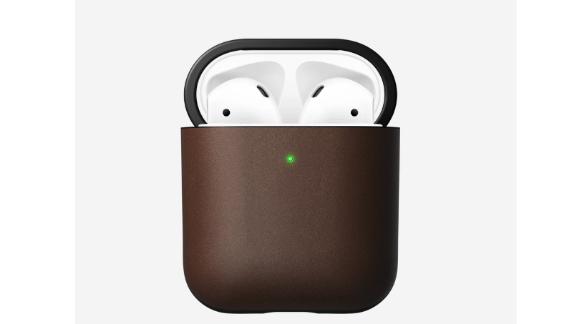 Built with genuine leather from Horween Leather Co. of Chicago, this case is just as practical as it is attractive, offering scratch and drop protection.
Spigen Urban Fit AirPods Case ($29.99; amazon.com)
Anyone who has dropped their AirPods a few more times than they might care to admit should check out this total protective case. The soft microfiber lining keeps your AirPods clean and scratch free, while the hard exterior can protect them from even the worst of drops.
AirPods Pelican Protector ($25; case-mate.com)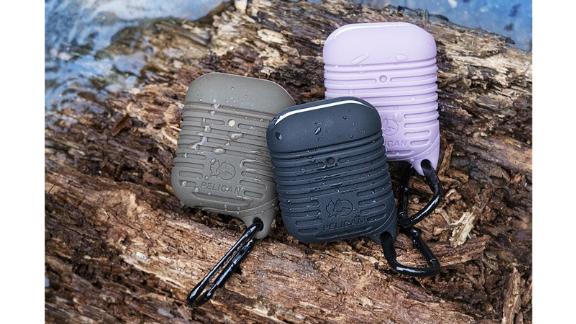 Case-Mate
If you get caught in the rain, you'll be thankful you have this waterproof case from Case-Mate and Pelican.
AirPods Leather Case ($31.50, originally $45; courant.com)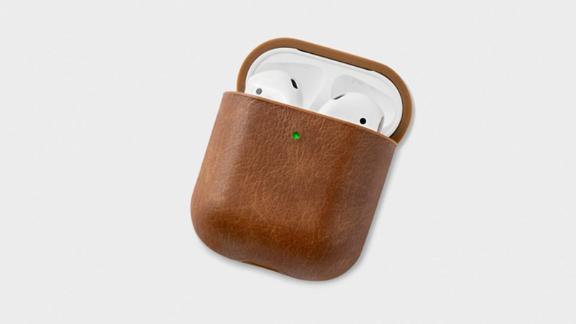 Courant
This AirPods case is crafted with high-quality Italian leather and comes with a free monogramming so you can keep your buds looking luxurious.
LEWOTE AirPods Case ($9.99; amazon.com)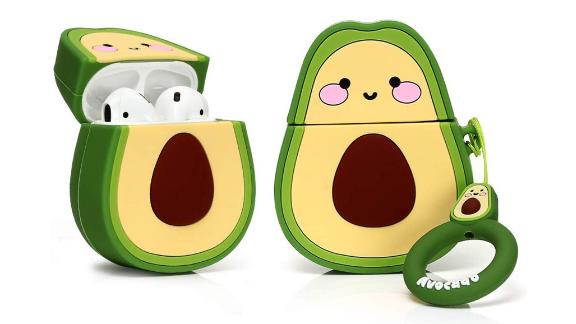 Show off your silly side with this avocado-shaped case that offers the same protection as its more serious counterparts. Check out the other designs, such as the pineapple and strawberry.
Native Union Marquetry Leather AirPods Case ($39.99; amazon.com)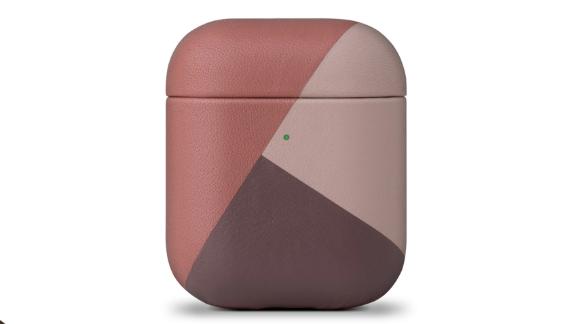 This case's minimalistic design and leather material make it an easy pick.
DamonLight Silicone Airpods Case ($10.98; amazon.com)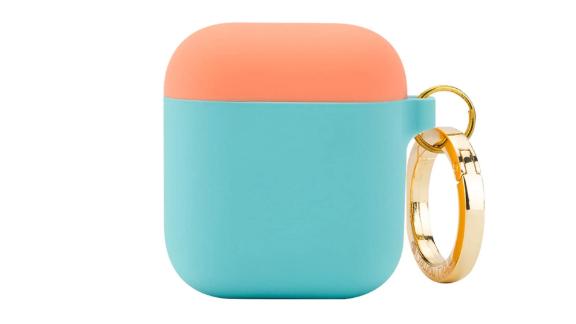 Soft to the touch, this simple silicon case is great for those who want a protection without any unnecessary bulk.
Zahius Airpods Silicone Case ($9.99; amazon.com)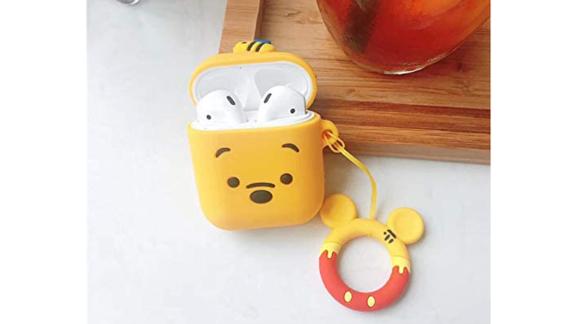 Amazon
Disney fans will fall in love with this set of Winnie the Pooh cases, just as protective as they are adorable! Check out the other animated favorites.
Coffee cup Starbucks Airpods Case ($13; etsy.com)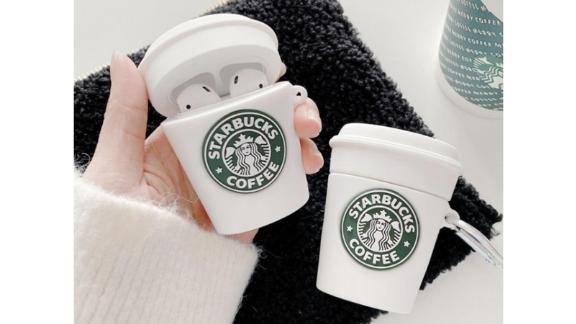 Etsy
Match your case with your morning coffee with this stylish AirPods case that looks like a cup from Starbucks.
Baby Yoda AirPods Cases ($13.99; etsy.com)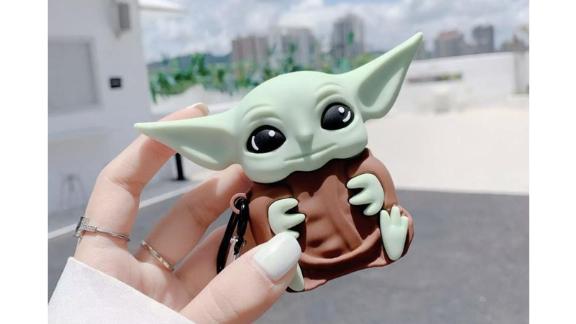 Etsy
Take the adorable Baby Yoda with you wherever you go with this AirPods case.
Elago Leather Airpods Case (starting at $14.99; amazon.com)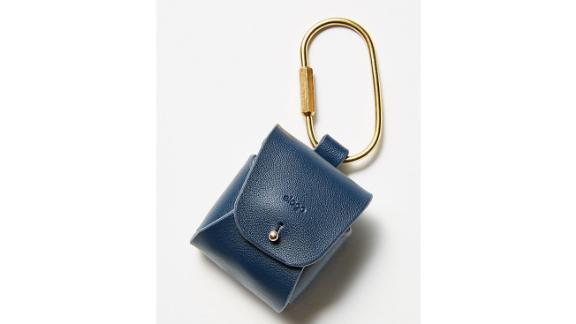 This elegant case includes a brass carabiner and a convenient, yet stylish, button closure that will keep your AirPods safe and fashionable.
Pela Eco-Friendly Airpods Case ($24.95; pelacase.com)
This durable case is also made of plant based materials and is 100% compostable. A percentage of every sale is donated to ocean clean up and preservation initiatives that help reduce plastic waste.
Pearl AirPods Case ($9.99, originally $18; urbanoutfitters.com)
Let your inner diva shine through with this glamorous case. The lightweight, hard shell case is sure to keep your AirPods safe through thick and thin.
Gudcos Case for Airpods ($9.99; amazon.com)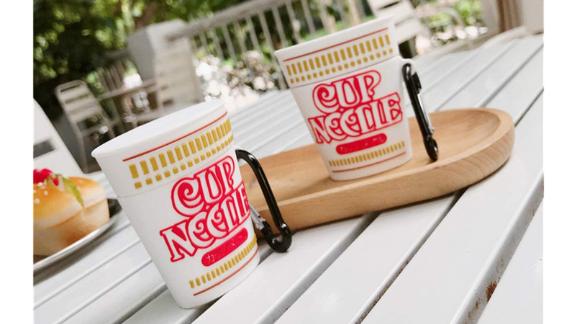 Amazon
Rep your favorite instant ramen brand with this "Cup Noodle" AirPods case.
Catalyst Airpod Case ($24.99; target.com)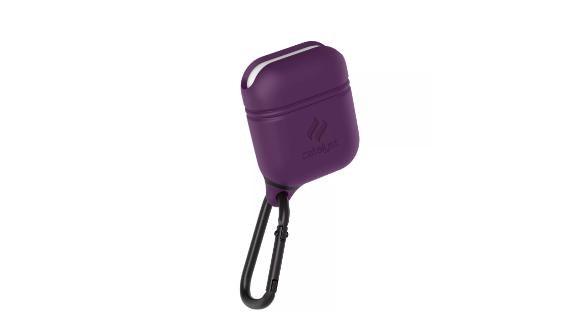 This waterproof case is great for anyone who is always on the move. The silicon case allows for easy access when charging and has a detachable carabiner that can quickly clip onto a belt loop or backpack.
Silicone AirPods Case ($35; katespade.com)
This protective and sleek case comes with a handy key ring, so you'll never have to worry about losing your precious AirPods.
Lupct Green Camera Airods Case ($7.99, originally $17.99; amazon.com)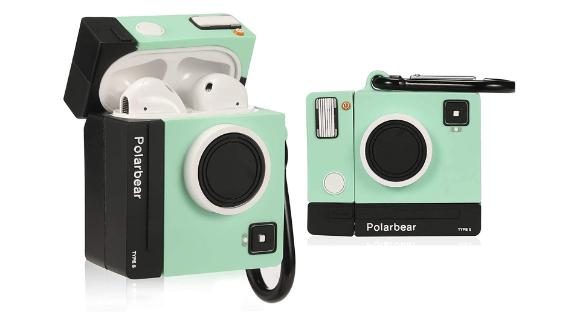 Amazon
This cute case mimics a Polaroid camera so you can show off your artsy side.