McDonald's is kicking off the year with a wave of good financial results. But it still needs to figure out how to bring in more customers.
Globally, sales at stores open at least a year jumped 5.9% in the fourth quarter. They also grew 5.9% for the year. In the United States, that figure was 5.1% for the quarter and 5% for the year — marking the best annual US performance in about 13 years.
New CEO Chris Kempczinski attributed the boost to McDonald's aggressive growth plan, which the company has been following since March 2017. McDonald's has been rapidly remodeling stores to include digital kiosks, expanding delivery capabilities and developing new technologies to hold on to existing customers and bring in ones.
Thanks to the plan, McDonald's (MCD) sales surpassed $100 billion last year, making 2019 "a year of significant milestones," according to Kempczinski. About 10,000 US stores, roughly 70%, have been renovated so far. The rest should be completed by the end of this year.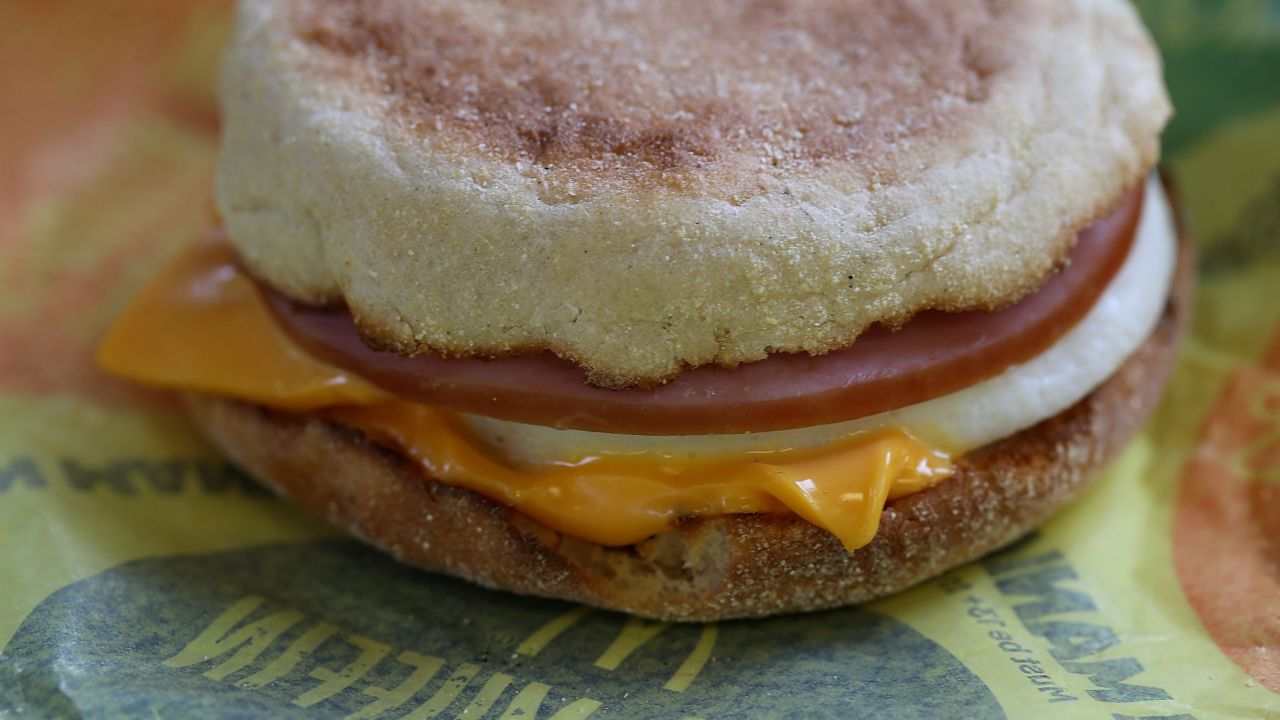 That means McDonald's is entering 2020 "from a position of strength," CFO Kevin Ozan said during an analyst call discussing the financial results Wednesday.
Slowing growth
But the company still faces some challenges — particularly, declining visits from US customers. People may be spending more per order, but fewer are placing orders. Slowing traffic has been an industry-wide struggle.
"Getting the US to positive guest count growth for us is the number one priority," Kempczinski said during the call.
To do that, McDonald's is doubling down on breakfast, a rare growth segment for the food industry. McDonald's is currently focusing on stemming customer losses during the meal, Ozan noted.
Growing competition
Given the competition, that might not be so easy.
Wendy's announced in September that it will start serving breakfast nationally, a $20 million investment that requires the chain to hire about 20,000 new employees. Dunkin', which has been experimenting with healthy breakfast items, launched a breakfast sandwich last year that is made with a plant-based Beyond sausage, luring customers with a trendy new option. And IHOP unveiled plans for a new store, Flip'd, that will serve freshly-prepared breakfast to go.
McDonald's plans to fight back with new menu items, good deals and better service. It announced this week that it has added two of its chicken breakfast sandwiches to national menus for a limited time. "We have to win at breakfast," Kempczinski said.
In addition to focusing on breakfast, McDonald's is working to bring a chicken sandwich that can compete with ones made by Popeyes and Chick-fil-A.
"We're committed to really updating and competing in an aggressive way in the chicken segment," Kempczinski explained. McDonald's recently tested a crispy chicken sandwich, made with a fried chicken filet topped with butter and crinkle-cut pickles on a potato roll, in Knoxville, Tennessee; and Houston, Texas. It also tested a deluxe version with tomatoes, lettuce and mayo in those markets.
The fight for chicken
McDonald's franchisees have been clamoring for months for a sandwich that can compete with Chick-fil-A's offerings. But it takes time to find the right product, Kempczinski said. McDonald's has a broader menu than many of its chicken-selling competitors, so it has to find something that won't burden kitchen staff and slow down service. McDonald's may also need different equipment to roll out a chicken sandwich nationally.
"It's a little bit of a Rubik's cube of what's the customer looking for, what works operationally and then the business fundamentals," Kempczinski said. But, he noted, "I think we're getting close to having something that we're excited to bring to customers."
Because McDonald's has such a massive supply chain and so many locations, even small menu tweaks have an impact. It took years for the company to figure out a way to replace frozen beef with fresh beef in its quarter pound burgers — a switch that ultimately significantly increased sales.