CNN —
Celebs may look nearly perfect in their Instagram feeds, but on closer inspection, their looks aren't only due to loads of money and great genetics. We've rounded up advice from over a dozen celebs who frequently share their fitness and nutrition routines on social media. The overarching theme? They work hard for those A-list bodies. They also stress health, wellness and — hooray! — self-care. From superhero-playing actors to busy moms who put women half their age to shame, here's a little motivation to make health a priority in the new year.
Serena Williams
Serena Williams is considered by many to be the greatest female tennis player of all time, and was even named the AP Female Athlete of the Decade. She recently won the ASB Classic in Auckland, New Zealand, her first title since giving birth to her daughter three years ago. "It feels good," Williams told CNN. "It's been a long time. I've been waiting two years for this moment. I think you could see the relief on my face."
She also spoke about the importance of staying positive. "You have to be your biggest cheerleader, especially if you're feeling you're not doing everything right — or even if you are doing everything right but things aren't working out for you," she added. Recently, Williams even tried out a little boxing with Mike Tyson to mix things up, and she's recommending her favorite health and fitness gear for 2020 in her Amazon store.
Withings Body+ Smart Scale ($95, originally $99.95; amazon.com)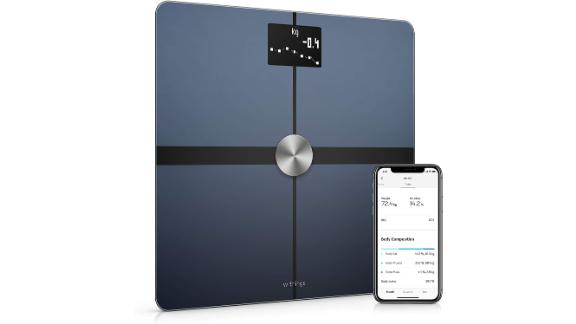 Gear up: This full body composition scale, which has over 4,000 reviews and an average rating of 4 stars on Amazon, monitors your weight, body fat, water percentage, and muscle and bone mass. (Need to find the scale that's right for you? Our guide can help.)
Powerbeats Pro Wireless Earphones ($249.95; amazon.com)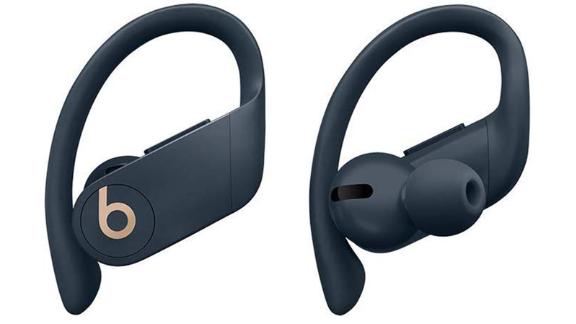 Another score from the tennis player's Amazon store: wireless earphones with powerful sound quality that are perfect for elite athletes as well as the rest of us.
Jennifer Lopez
Turning 50 in 2019 did nothing to slow JLo down. Not only did she bare nearly all as a stripper in "Hustlers," and wow fans when she strutted down the Versace runway in the same dress she made famous 20 years ago, but she and fiance Alex Rodriguez started a viral fitness trend with their 10-day no-sugar, no-carbs challenge. Lopez told Ellen Degeneres that even though she works out a lot, her trainer suggested going carb- and sugar-free for 10 days to move the needle for her "Hustlers" role. "He's like, 'Let's just cut it out.' I was like, 'Completely? Like cold turkey?' And he's like, yes," she told the talk show host. "Ten days. It was really hard." But, she added, it worked.
Niyama Sol Midnight Bloom Leggings ($88, zappos.com)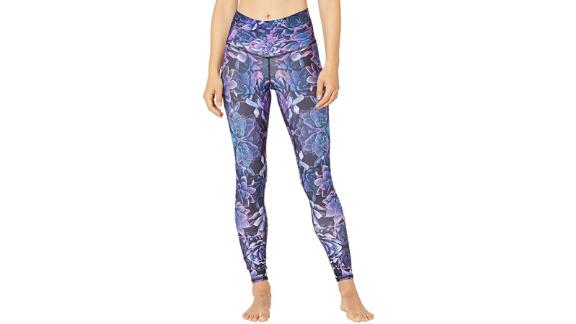 Gear up: Add some color to your workout with leggings you can feel good about: Niyama Sol leggings, which are moisture-wicking and have four-way stretch, are made from recycled plastic bottles. And you can shop JLo's signature partnership with the brand at Niyama Sol.
Natori Gravity Contour Underwire Sports Bra ($69; nordstrom.com)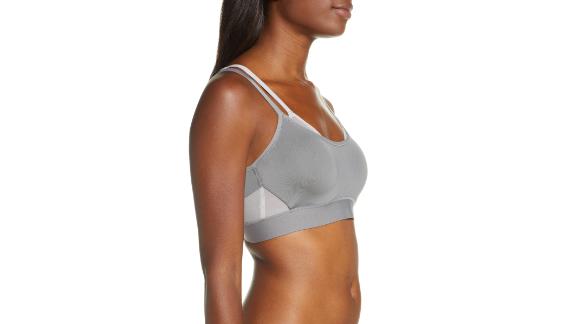 Show off your own abs with this top-rated bra top that even large-chested reviewers say provides great coverage and support. The lightweight style offers the support of two bras in one, and memory foam straps keep it in place through the toughest of workouts.
Chris Pratt