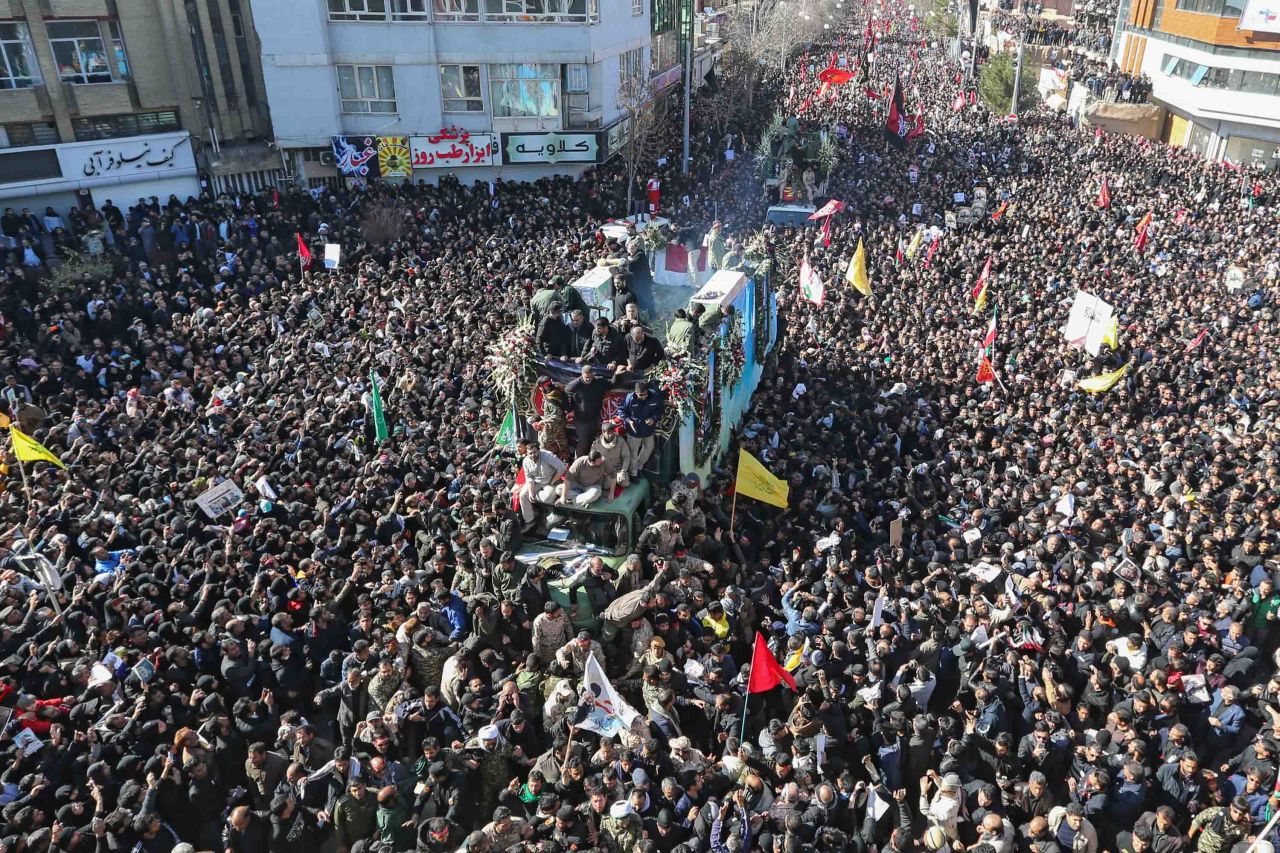 In photos: Iranians mourn Qasem Soleimani
Updated 12:54 PM EST, Tue January 7, 2020
Massive crowds have gathered in Iran this week to mourn Qasem Soleimani, the military leader who was killed in a US drone strike on January 3.
Soleimani was set to be buried Tuesday in his hometown of Kerman, Iran, but that was delayed after a stampede killed dozens of people at his funeral there, according to Iran's semi-official Fars news agency.
On Monday, crowds filled the streets of the Iranian capital, Tehran, to pay their respects to Soleimani and others who were killed in the drone strike.
US President Donald Trump said he authorized the strike against Soleimani because Soleimani was plotting "imminent and sinister attacks" on Americans. The Pentagon has blamed Soleimani and his Quds Force for attacks on coalition bases in Iraq in recent months, including the December 27 strike that culminated in the deaths of an American contractor and Iraqi personnel. The Trump administration has also blamed Soleimani for the December 31 US embassy attack in Baghdad, Iraq.