Editor's Note: Marie DeLuca is a co-founder of Doctors for Camp Closure and an emergency medicine research fellow in New York. She attended medical school at the Warren Alpert School of Medicine in Providence, Rhode Island, and completed her emergency medical residency training in Detroit, Michigan. Katherine McKenzie, a member of Doctors for Camp Closure, is on the faculty of Yale School of Medicine and is the director of the Yale Center for Asylum Medicine. The views expressed in this commentary belong to the authors. View more opinion at CNN.
(CNN) —
As doctors, we know that administering flu shots is easy. They're inexpensive, quick and low-risk. When people are vaccinated against the flu, they're protected from what can be a miserable and sometimes deadly disease. It's preventative care at its best and doctors love it for that reason: we save lives and thwart illnesses with evidence-based medicine that is well-tolerated and effective.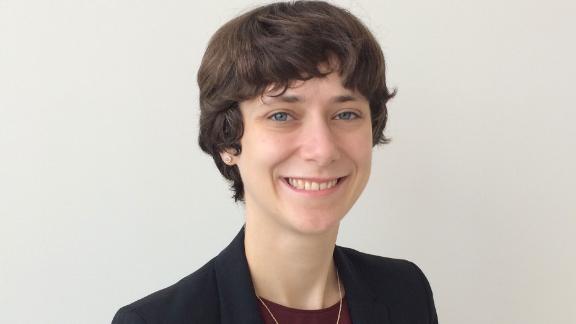 Immigration officials in the US, however, are denying people in their custody access to this basic care. The CDC recommended flu vaccinations for migrants, but the US Customs and Border Protection (CPB) rejected the idea, choosing instead to turn a blind eye to the potential public health crisis brewing in their facilities. CBP has argued that most migrants spend less than 72 hours in Border Patrol facilities, and told the Washington Post that it would be "logistically very challenging."
Immigrants have suffered unnecessary illness and death while in US custody. Among them are at least three children who died of flu-related complications during the 2018-2019 flu season. Carlos Hernandez Vasquez, a 16-year-old from Guatemala, was found dead in a Border Patrol holding cell in May, just six days after he arrived in the US. The day before his death, a nurse practitioner at a federal processing center in McAllen, Texas, diagnosed him with the flu and found he had a 103-degree fever. She recommended he be monitored and sent to the emergency room if his condition worsened, but he was quarantined in a cell instead.
As physicians, we can't stand by any longer. And so we started the nonpartisan organization Doctors for Camp Closure. While we oppose the inhumane detention of migrants and refugees attempting to enter the US, we want to ensure that children and families are provided the necessary medical care. Vaccinating people is the least CBP could do – and it helps to protect the people in their custody, as well as their own staff. We are committed to making sure that happens. As doctors, we grappled with what some might perceive as a political cause, but after seeing preventable deaths we knew we couldn't stay silent. Amid humanitarian and medical challenges, we follow the tenet of the American Medical Association that "humanity is our patient."
In November, as we prepared to vaccinate our own patients, we wrote a letter to the Departments of Homeland Security (DHS) and Health and Human Services (HHS) offering to pilot a free flu vaccination clinic, run by licensed US physicians, to people in immigrant detention centers. Our offer included the purchase and administration of vaccines as well as all of the necessary consent forms and other paperwork, effectively removing any financial or logistical burdens CBP might point to as reasons for denying people this standard of preventative care. They chose not to respond to our written request.
Earlier this month, licensed medical professionals from Doctors for Camp Closure traveled with 120 doses of flu vaccine to "Barracks 5", a San Ysidro, California, Border Patrol Station just north of the US-Mexico border where people are being detained. All CBP had to do was grant us permission to access one of their facilities. When we gathered at the CBP headquarters in San Diego about 40 minutes away to request access, armed officers handcuffed and arrested some of us (including Marie) during the peaceful protest and cited us with the failure to comply with a federal police officer. What happened that day reinforced the fact that negotiating with immigration officers for basic rights for detained people, such as health care, privacy and dignity, has become a necessary part of our work.
The press secretary for the Department of Homeland Security commented on the protest and tweeted, "Of course Border Patrol isn't going to let a random group of radical political activists show up and start injecting people with drugs." The response raises significant public health concerns when the spokesperson for a government agency refers to the flu vaccine – a healthcare intervention recommended by the CDC – as "injecting people with drugs."
This neglect goes beyond the gates of detention facilities. Immigration and law enforcement officers are increasingly intervening at health care facilities, such as emergency rooms and maternity wards across the country, putting lives at risk. The intrusive nature of their presence impedes doctors' ability to do our jobs and effectively care for patients.
Guards have refused to step out of the room while we interview patients about their personal medical information; we've had to convince them to take the handcuffs off patients so we could conduct necessary neurological exams; we've had to fight against them taking a newborn infant from her mother; and we've had to negotiate with a guard refusing to leave the room during a pelvic exam. In that encounter, we finally convinced the guards to step behind a curtain, but not before they warned this was the last privacy "favor" they would grant.
Traditionally, government agencies have recognized hospitals, schools and places of worship as "sensitive locations" — sanctuaries from the reach of immigration enforcement. Yet, immigration officers continue to insert themselves into patient care in hospitals, putting patients, health care providers and our medical system at risk.
Get our free weekly newsletter
We will not stop pushing for DHS and its agencies to do better when it comes to caring for people in its custody. If we allow immigration officers to intimidate our patients, entire communities may become too afraid to seek the emergency care they need. If we allow them to continue denying children, families and those who have fled unspeakable dangers critical medical care, the number of deaths in US custody will rise. This isn't a partisan issue – it's a public health and humanitarian crisis. It's time physicians reclaim our healthcare system and put patients first. As doctors, we can do nothing less.